Careers – Internships, Apprenticeships and Opportunities
Please see the links below for the latest Internships, Apprenticeships and opportunities.
---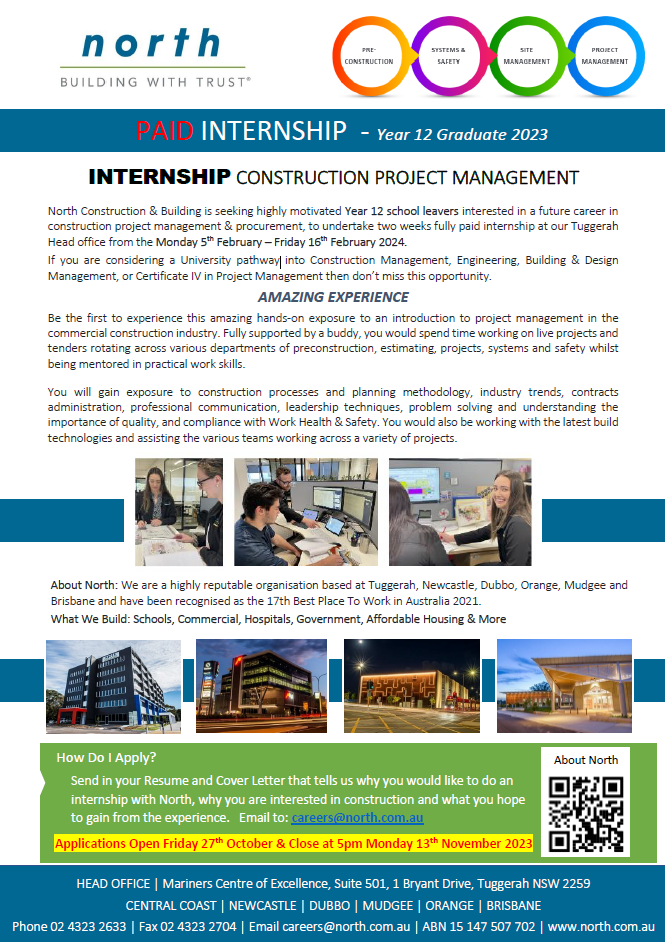 ---
BMW Apprenticeship Program
See the link below for more information:
---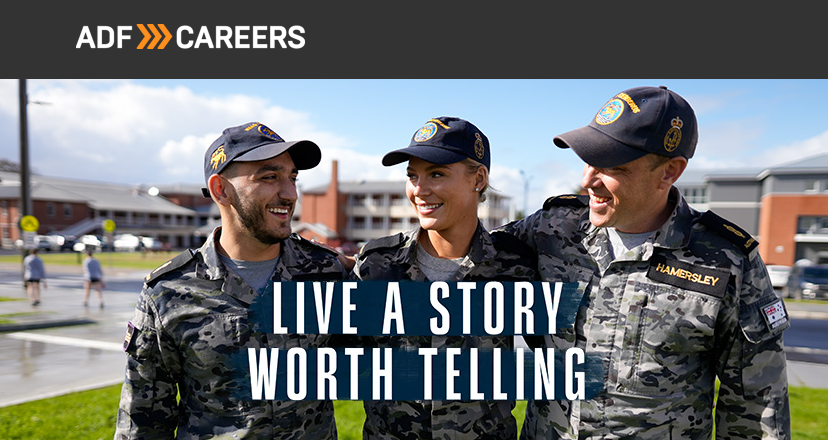 Students and jobseekers interested in a trade career? 
Whether they already have a trade, are an apprentice, or have no experience at all, they'll gain all the skills needed with extensive on-the-job trade training – and be paid from day one.
Hear from Jarryd and Bronson on how they started their stories in a Navy trades career and what it's like training and living on base.
Interested in finding out more? Connect with an expert to chat about Navy roles today on 13 19 01 or head to the ADF Careers website.
---

Mechanical Drafting Apprenticeship Position Description for 2024
Position Title: Mechanical Drafting Apprentice
Location: West Gosford
Company: Australian Conveyor Technologies
About Us:
Australian Conveyor Technologies is a privately-owned company with our office located in West Gosford New South Wales. Combining our in-house resources, and technologies with alliance partners in key components, Australian Conveyor Technologies offers complete conveyor solutions covering a range of functions to suit our client's particular needs:
Position Summary:
We are seeking a motivated and detail-oriented individual to join our team as a Mechanical Drafting Apprentice. This apprenticeship program offers a unique opportunity to gain hands-on experience in mechanical drafting, design, and engineering while working closely with experienced professionals. As an apprentice, you will contribute to real-world projects and develop the skills and knowledge necessary for a successful career in mechanical drafting.
Key Responsibilities:
CAD Drafting: Learn and apply Computer-Aided Design (CAD) software to create detailed 2D and 3D drawings of mechanical components and systems.
Design Collaboration: Collaborate with engineers and senior drafters to interpret design specifications and convert them into accurate technical drawings.
Quality Control: Ensure the accuracy, completeness, and compliance of drawings with industry standards and company guidelines.
Documentation: Maintain organized records of drawings, revisions, and design changes for future reference.
Problem Solving: Analyze design challenges and propose solutions to optimize product design and functionality.
Safety: Adhere to all safety protocols and guidelines in the workplace to ensure a safe and secure working environment.
Training: Participate actively in the apprenticeship program, attending training sessions and seeking opportunities for continuous learning and skill development.
Qualifications:
High school diploma or equivalent.
Strong mathematical and technical aptitude.
Basic knowledge of CAD software is a plus but not required.
Excellent attention to detail and precision.
Effective communication skills, both written and verbal.
Strong problem-solving abilities and a passion for mechanical design.
Ability to work independently and as part of a team.
Willingness to learn and adapt to new challenges.
How to Apply:
If you are enthusiastic about pursuing a career in mechanical drafting and are eager to learn, please submit your resume, a cover letter explaining your interest in this apprenticeship, and any relevant coursework or projects you've completed to the below email. We look forward to reviewing your application and helping you build a promising career in the field of mechanical drafting.
We are happy to look at employing prior to 2024, with TAFE commencing in January/ February 2024.
11 Gibbens Road, West Gosford 2250
Office – 02 4300 9226
mob.    0405 405 258
email.  megan@ausconveyor.com.au
Website: www.ausconveyor.com.au
---
Casual Childcare and In Home Care Worker Opportunities
Coast Community Connections Limited (CCCL) is a registered charity and not-for-profit organisation providing community services caring for the Aged, Disabled and providing Childcare Services.
We are currently have the following open vacancies that would suit year 12 students following the completion of their HSC exams.  See the link below for more information
---
Brick and Block Careers
We aim to fulfil career aspirations of young Australians and job seekers, by providing employment opportunities in brick and blocklaying.
---

Just released digital guides from Study work grow to assist your son with his pathway planning.
---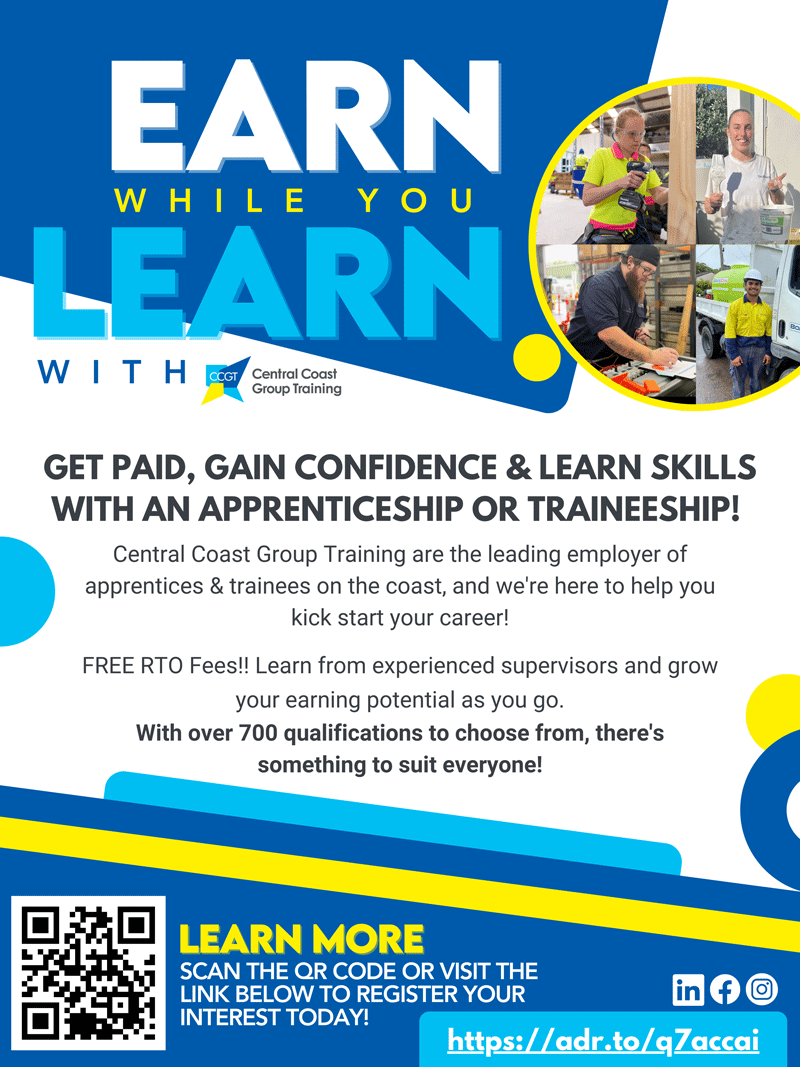 ---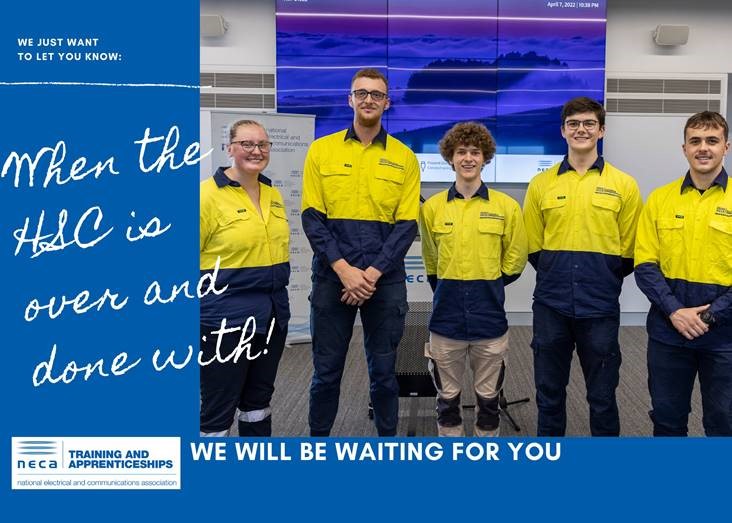 NECA is currently open for end-of-year recruitment. We will conduct aptitude exams and interviews between now and the end of the year.
Students are encouraged to register an expression of interest after completing their Final Exams.
Registrations can be completed on our website via the following link.
https://www.necatraining.com.au/electrical-apprentices/expression-of-interest/
---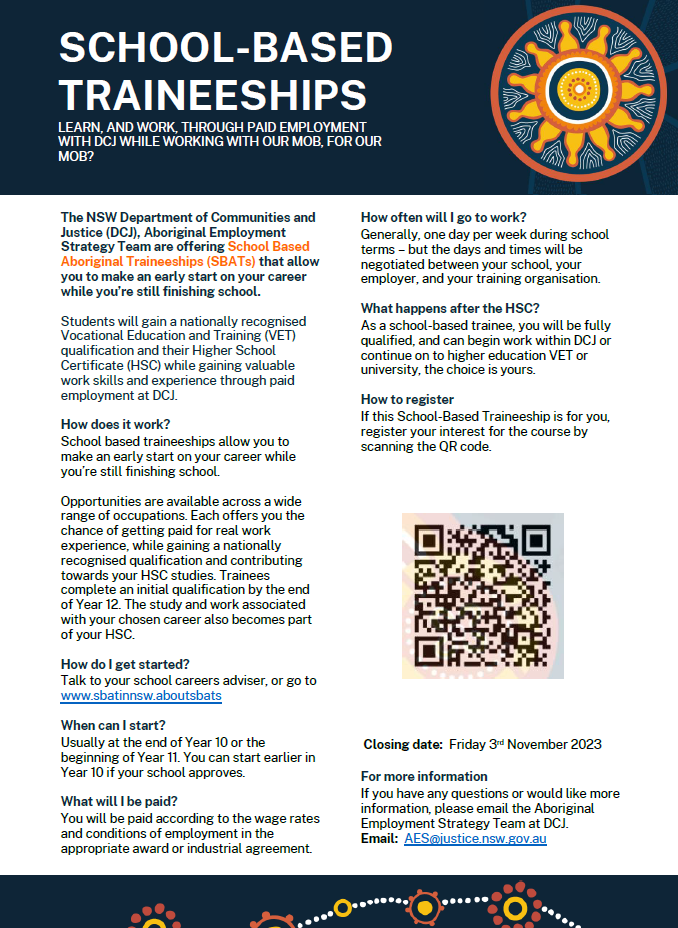 ---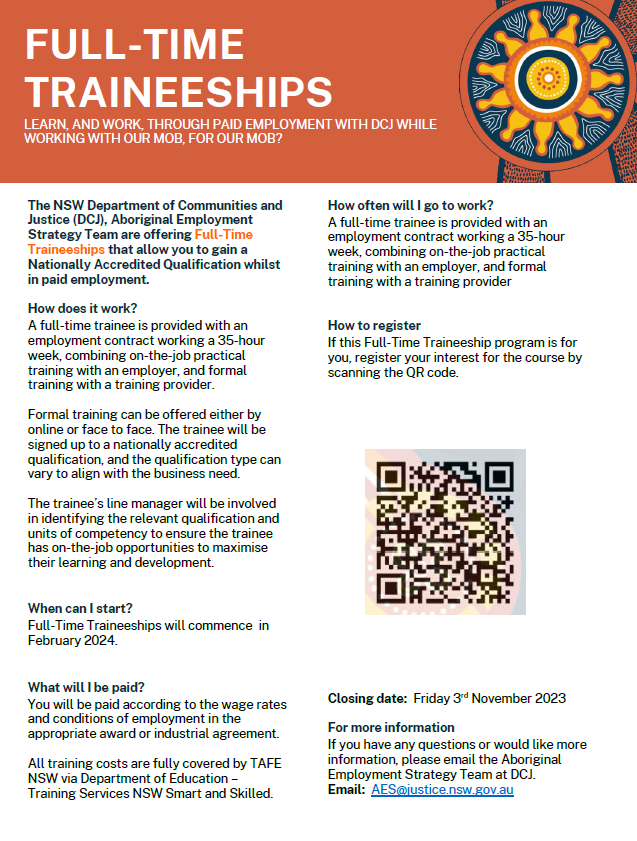 ---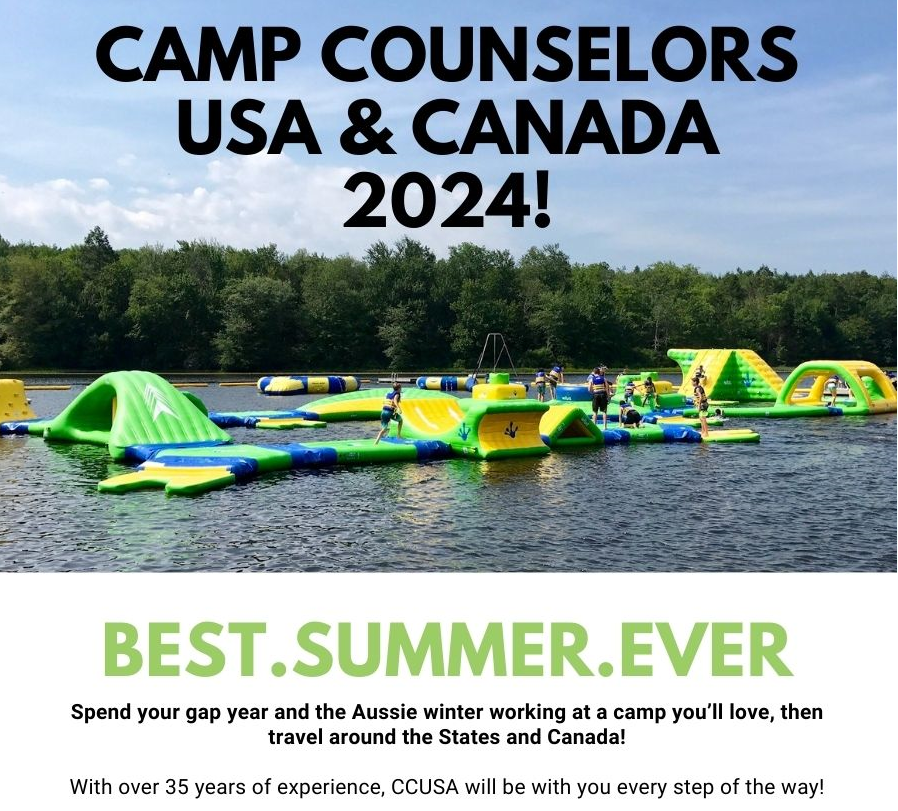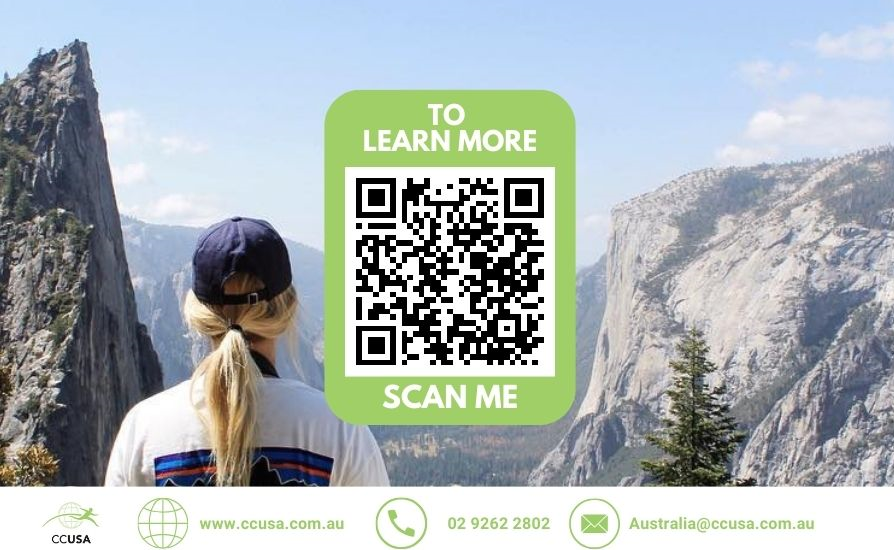 ---