Scholarships
The College community has undertaken to support students by providing two scholarships . They are:
The Catholic Women's League Part Scholarship for Year 11 and Year 12
The Judy Skeahan Bequest Scholarship (St Vincent de Paul). Year 9 and Year 10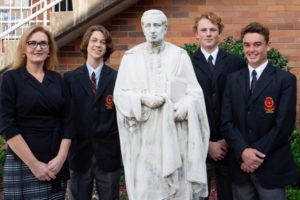 The rationale behind these scholarships is in keeping with the cultural characteristics that form the basis of our existence as a school in the Edmund Rice tradition.