Visual Art
Year 11 and 12 Visual Arts as well as the Photography, Video and Digital Media  (PDVM) students visited the Art Gallery of NSW on 20 March to see both the Art Express and Biennale exhibitions.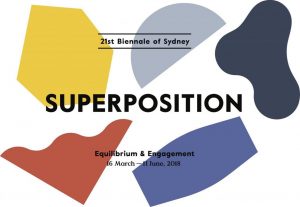 Both exhibitions are a wonderful source of visual and other information and resources that inspire and captivate everyone who sees them. Visual Arts students were able to see first–hand the art of Aunty Marlene Gilson and Roy Wiggan; Indigenous artists we have been studying in class. Year 12 student Andrew Leonard described seeing the artwork in the Gallery as being,  'Very different to seeing artwork in a book or on a worksheet.' He added that, 'Aunty Marlene's work really does show a different perspective of Australian history  – she documents history rather than glorifies or demonises white people.'
Some other highlights for students were realising the size of artwork in real life and the impact that artworks subsequently have – Indigenous works that would not normally be seen by a wider audience can be easily accessed as part of both exhibitions. The Biennale has been a part of both Sydney's and Australia's art culture for some time and it showcases contemporary artists and their works in all forms. A popular form is photography and video, so it was wonderful for the PVDM students to be exposed to international artists who use this medium to captivate their audiences.
Senior students were also able to see how their peers from other schools have approached their Body of Work for the HSC and were inspired by the technical or conceptual skill found in Art Express entries. Highlights from this exhibition were the use of textiles in traditional artworks, sculptural pieces involving video and exceptional Visual Arts Process Diaries that showcases how students had progressed from a seed of an idea to the fruition of their Body of Work.
From the permanent collection at the gallery, students were able to see artworks by some of the world's greatest painters such as Picasso, Rembrandt, Rubens and Gainsborough. How wonderful to be able to see and even touch some of these priceless pieces! The students will be returning to the Art Gallery later in the year and the Year 12 PVDM students will be heading to Cockatoo Island and Sydney for a photography workshop in Term 2.
Click Here to view the full gallery

6 Images
Highlights from Stage 4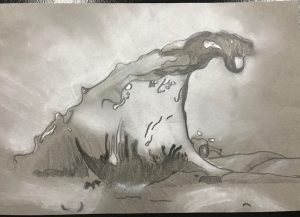 Year 7 and 8 have been working hard to learn new techniques to express their ideas in Art. The theme for this Semester has been H20 – artists who have used the theme of 'Water' in their art making. We have investigated the use of tonal variation in artworks by creating a drawing of water droplets using Graphite and Conte Chalk.  We have also investigated the painting "The Great Wave" by Hokusai and how he created tonal variation using line, shape and colour. Each students was given a segment of the Hokusai painting to recreate using tonal drawing. This was then reassembled on the art room wall.
Year 7 and 8's attention then turned to drawing droplets of water – either on Stonehenge paper or grey paper, so that they could demonstrate their skill with tonal variation using charcoal, graphite and white pastel.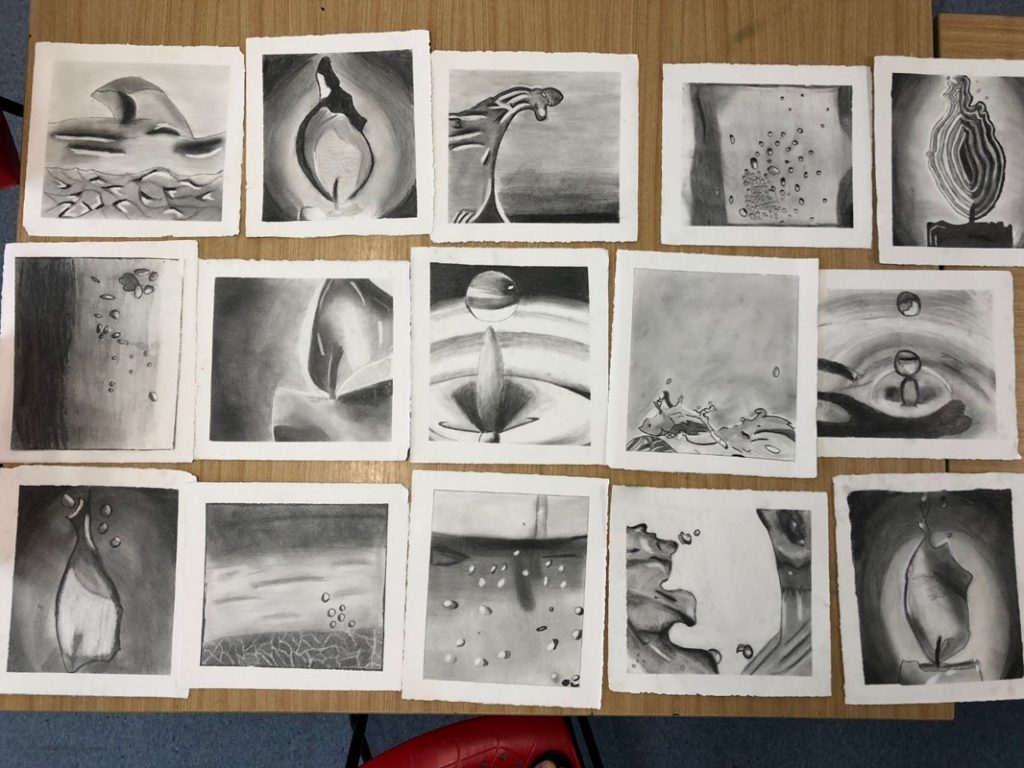 Highlights from Stage 5
Years 9 and 10 Visual Arts students have been hard at work creating a Body of Work that represents their learning about Still Life expressed using the Elements and Principles of Design. Examination of the artists Hokusai and Paul Cezanne has motivated the boys to delve deeper into their understanding of both traditional and contemporary art practices. So far, we have created a series of still life images that have appropriated the subject matter and artistic approach of artists – such as using geometric shapes in an overlaying pattern in the background or using those geometric shapes to determine the form of shapes such as apples, found in the art of Janet Fish.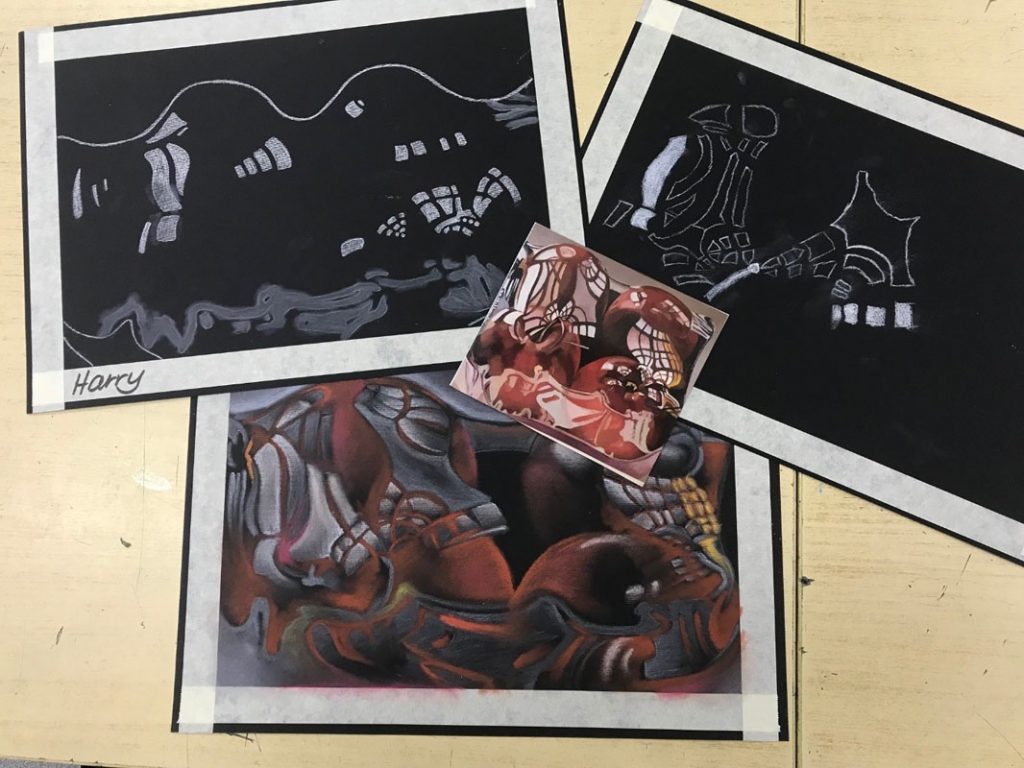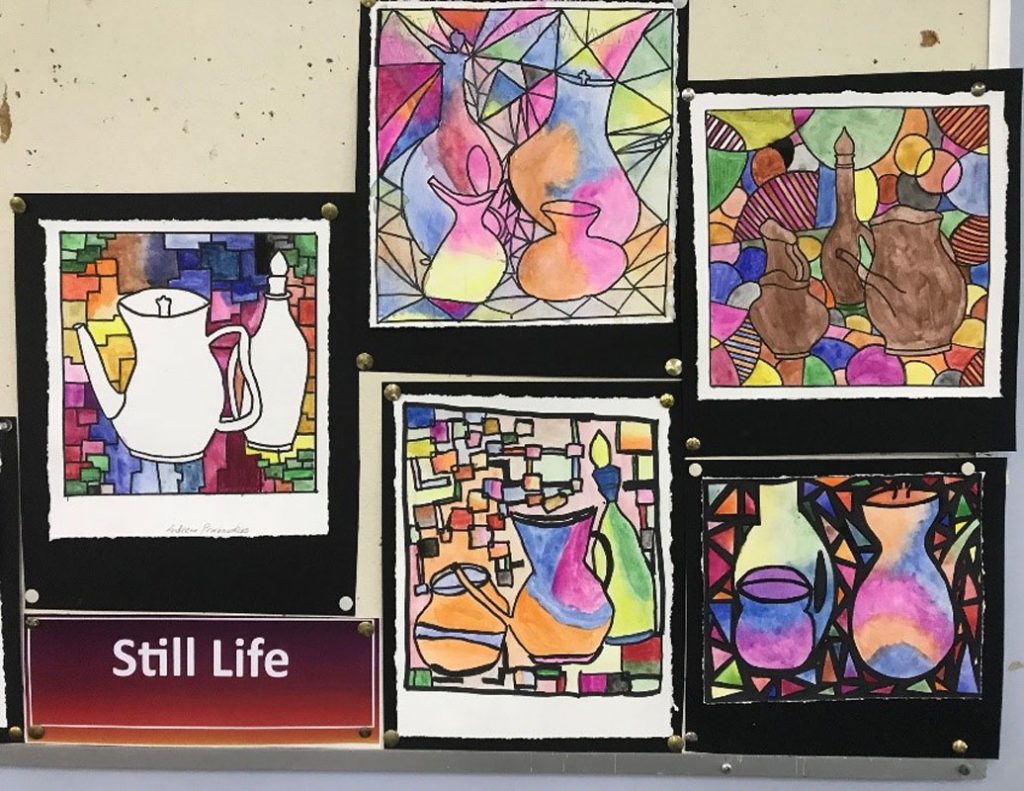 Highlights from Stage 6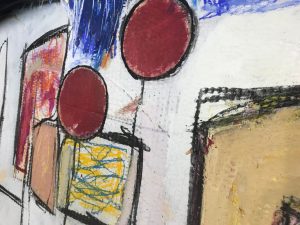 Preliminary and HSC students in Visual Arts at St Edward's have been working on their Body of Work for the HSC, which includes Prelimary work as well as Visual Arts Process Diaries. The boys need to showcase their artistic talent and also prove their conceptual strengths by preparing a body of work that demonstrates their skills in drawing, painting or any other media. They also need to be able to clearly state their artistic purpose and concept. Previous St Edward's students have been very successful in Visual Arts as a HSC subject, scoring solid marks in both the Art Making and Art Theory components of the course. It is our aim this year to blitz the field and score higher than ever before as we delve deeper into art theory is new ways, such as using our Visible Learning and Cultures of Thinking models for structuring responses.
Visible Learning and Cultures of Thinking
The study of Visual Arts lends itself beautifully to visible learning and a tool with which we can break open our understanding of artworks and the concepts and meaning behind them.
The walls in the art rooms are no longer static displays of student work but 'prime real estate' for displaying both our art making practice and our thinking about art. Students are no longer passive learners but active ones, sharing their ideas, concepts and understanding about all subjects, not just art. In Art, we establish classrooms where the thinking is valued just as much as the practice. Everyone in our room is a teacher and everyone is responsible for their own learning. The questions we ask ourselves most often are:
What makes you say that?
How do you know?
How does this fit with what we already know?
What's really going on here?
What's another angle on this?