Principal's Message
Edmund Rice Education Australia Touchstones
Welcome to the first edition of Touchstones for the year. It is with great excitement that we commence the 2020 school year and welcome all staff and students back to school after what has hopefully been a relaxing and enjoyable holiday break. I would like to welcome the new Year 7 cohort and other new students and families who have joined the St Edward's community this year. I look forward over the coming weeks and months to report to you the wonderful work of students and teachers in reflecting the values that underpin the Edmund Rice Education Touchstones each fortnight. The Touchstones of Liberating Education, Gospel Spirituality, Inclusive Community and Justice and Solidarity provide us with a basis upon which to explore the Gospel values with the boys in our care.  The Touchstones are expressed in the College Aspiration Statement and new Strategic Directions Statement, which guides us as a community in the provision of a holistic education designed to challenge, nurture and inspire young men to be the best they can be.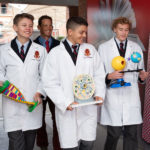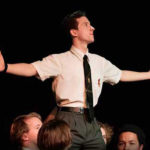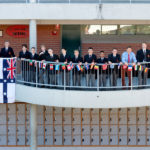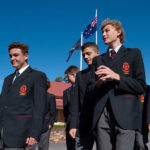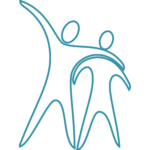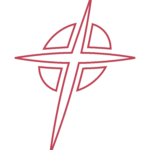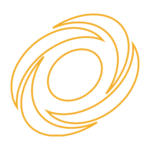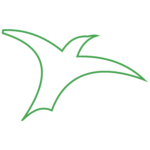 Strategic Plan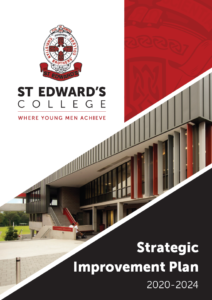 Throughout 2019, the College undertook a consultation process to assist in the development of the 2020-2024 Strategic Plan. Consultation included feedback from parents, students, staff and the College Board, culminating in the establishment of a plan which will guide our work with students over the coming years. The Strategic Improvement plan is an aspirational document which is framed by the Touchstones. It provides a clear direction outlining key priorities which we will work towards as a community, to ensure that we provide the best possible education for the boys in our care. A copy of the plan can be accessed by clicking on the image to the right and I look forward to reporting to families our progress and successes over the coming year.
College Wellness Centre
Building work commenced over the holiday break on the College Wellness Centre. This building is the first major project of the Building Master Plan that was developed in 2018. Once completed our Pastoral Team, consisting of our Pastoral Leaders, College Counsellors, Director of Pastoral Care, Leader of Wellbeing and Deputy Principal, will move into the specifically built complex. We maintain an absolute commitment to nurturing the young men of St Edward's in times when they are challenged emotionally, behaviourally and socially, and this building will provide great support to this commitment.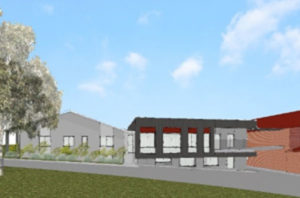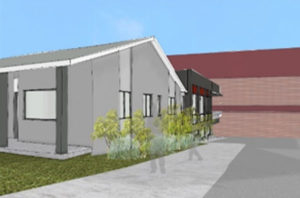 The commencement of the building works at the front of the campus has resulted in extremely limited parking around the College.  There is an allocated space only for parents who are picking students up from sick bay.  There is no other visitor parking. All other parking will be on the surrounding streets.  Parents are advised that they will need to allow additional time to find parking when visiting the College.

New Members of Staff
We welcomed several new staff to St Edward's at the start of 2020. It is with great pleasure that I introduce them to the community, and we wish them well for the exciting years that lie ahead.
Rebecca Elliott – Diverse Learning Teacher
Sarah Deacon – Risk and Compliance Officer
Marcus Missio-Spiteri – College Counsellor
Selena Maloney – Languages and Music
Nevin Odden – English, HSIE, Religious Education
Mark Reynolds – Science (Term 1)
Simone Peat – Food Technology and Hospitality
Tammy Corrigan – English, HSIE, Religious Education
Sally Nicholson – English, HSIE, Religious Education
Sandra Francis – Learning Assistant
Lisa Bell – English
Jane Sutton – English
Natalie Judd – Book Room and Food Technology
2019 HSC Results
There is a great deal to celebrate about the results achieved by individual students, individual subjects and the 2019 HSC cohort. St Edward's College has continued to improve with many of our students achieving great learning gain in comparison to their past performances academically. On Friday February 14, we will conduct a whole school assembly to acknowledge the students who have achieved the highest marks, and who through specific areas of study and skill development have created great career pathways for themselves. We congratulate these young men and we are very proud of their achievements. Listed below are the students who achieved a top band in a subject.
Student
Subject
Daniel Baez-Cornejo
Music 1
Riley Bissett
Mathematics Extension 1
Zachary Boyce
Industrial Technology
Music 1
Reagan Brasch
Information Processes and Technology
Hayden Chapman
Mathematics
Mathematics Extension 1
Thomas Elliss
Industrial Technology
Patrick Gibbs
Industrial Technology
Shane Giuffre
Industrial Technology
Patrick Goard
Studies of Religion 1
Hayden Hansen
Investigating Science
Samuel Harris
Entertainment Industry Examination
Daniel Holohan-Hill
Business Studies
Benjamin Isaac
Construction Examination
Jamen Knighton
Industrial Technology
Jake Lawson
Industrial Technology
Information Processes and Technology
Riley Lovell
Music 1
Rory Mackintosh
Investigating Science
Zachary Paterson
Mathematics Standard 2
Callum Sutton
Industrial Technology
Max Thornton
Industrial Technology
Mathematics Standard 2
Joshua Toohey
Investigating Science
Mathematics Standard 2
Jake Vidler
Investigating Science
Studies of Religion 1
Alexander Waite
Entertainment Industry Examination
Music 1
College Swimming Carnival
The 67th Annual Swimming Carnival will be held on Friday February 8, at the Peninsula Leisure Centre, Woy Woy. Important information regarding this event is outlined in the link below.