Careers – Positions, Apprenticeships and Traineeships
Please see the links below for the latest Apprenticeships, Traineeships and positions available.
---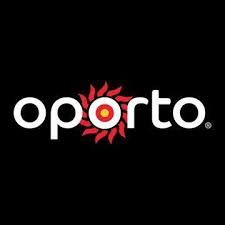 OPORTO is looking for 40+ staff for a number of roles at a new restaurant at the Twin Servos M1 Northbound Location. They are looking at Full Time, Part Time and Casual Roles for an immediate start.
For the full-time and part-time roles, Oporto is looking at Traineeships for eligible participants. 
If you would like to know more details, please click on the link HERE, book a time with Ryan for more information.

ryan.daley@stridelearning.com.au
---

We are an award winning small family business, who offer onsite & external training. There is room to grow within our company, such as learning to operate the 50 ton travel lift, as well as grow into other positions or take on more responsibilities. Please give our office a ring on a Monday, Wednesday, or Thursday 02 9985 7633 and ask for Sarah or please let me know if there is a good time to ring, and I can call on my days out of office.
See our latest position for a General Yard Hand Click Here
---

Central Coast Group Training are running a Recruitment Drive for 2024 and registrations are open. NOW!
This is aimed at School Leavers who are looking to commence an Apprenticeship or Traineeship in 2024.
Students who want to kick-start their career for 2024 should register their details.
The candidates must scan the QR code and fill out the survey. Once completed, a CCGT staff member will be in touch to have a chat to find out what the next steps are from here.
Registrations are filling quick, and we do not want anyone to miss out!
Jenna Kingi-O'Reilly   |  Assistant Recruitment Coordinator  |
Ph 02 4353 2655   Fax 02 4353 4647
Jenna.KingiOreilly@ccgt.com.au
Head Office – 3 Bounty Close, Tuggerah NSW 2259
Postal Address –  PO Box 3100, Tuggerah NSW 2259
ccgt.com.au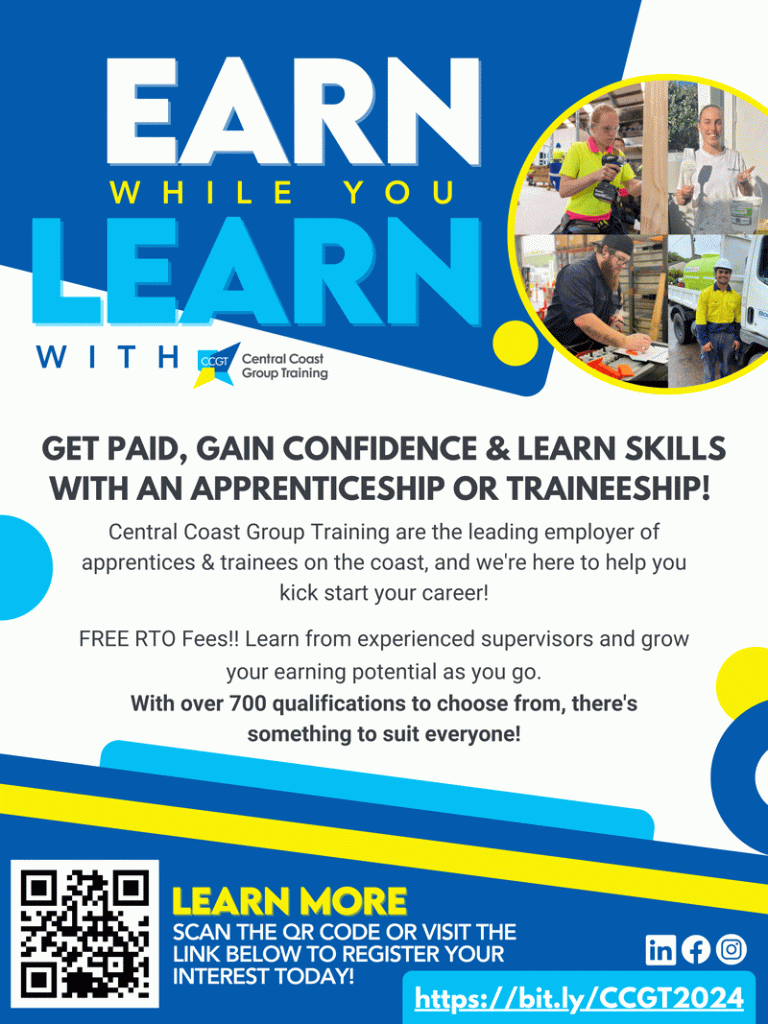 ---