Kale Puata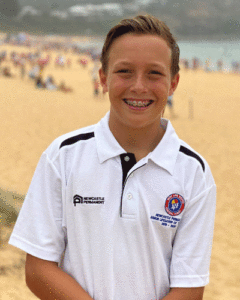 Congratulations to Kale Puata in Year 8 who was recently named the 2020 Newcastle Permanent SLSCC Male Junior Lifesaver of the Year.
The award recognises achievements in Surf Life Saving and within the community. Kale represented North Avoca SLSC and competed against 14 other clubs from Central Coast branch.
Nominees undertake a written theory paper, CPR assessment, signal paper and scenario, as well as a face to face interview with three panelists. The scores of all disciplines are then combined to deliver an overall score.
Kale will now represent the Central Coast branch at NSW State Championships. An outstanding achievement Kale, we wish you well at the upcoming State Championships.