Australia Day Awards – Ryan Green, Jayden Redfern
We are proud to announce two of our students were recognised at the recent 2022 Central Coast Australia Day Awards. Congratulations on your achievements.
Sportsperson of the Year (Winner) – Ryan Green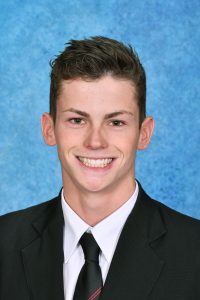 Ryan Green is an Under 17's board and ski athlete at Terrigal Surf Life Saving Club (SLSC) and has recently had an outstanding Surf Life Saving Competition season at local, State and National level. Ryan has been one of Terrigal's most successful athletes for many years and has won the Terrigal SLSC 'Athlete of the Year' and the 'Surf Life Saving Central Coast Athlete of the Year.' Ryan then went on to represent Terrigal and the Central Coast as a finalist in the NSW Surf Life Saving (SLS) Awards of Excellence. Ryan has come through the Club's Nipper program and has gone from strength to strength in recent years.
Youth of the Year (Highly Commended) – Jayden Redfern 

Jayden Redfern is 16 years old and a key member of the Terrigal Surf Life Saving Club. In 2021, Jayden was named Terrigal Surf Club's Youth Volunteer of the Year and Youth Club Person of the Year. Jayden's service and volunteer work within surf lifesaving, school and other areas of the community is beyond outstanding. He is an ambassador for the future of the Central Coast and was chosen to represent the NSW Government Regional Youth Taskforce, where he works with NSW government and local members to develop strategies that support young people on the Central Coast.