Wellbeing – Building Respectful Relationships
This term all students in Years 7 and 8 have listened to our guest speaker Snr Constable Peter Hughes from Gosford Police, who discussed Cyber safety and showing respectful behaviour online.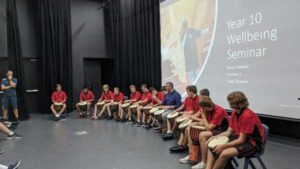 Students in Years 9 and 10 participated in the BATYR Workshops which addressed the issue of youth suicide prevention and depression. During the Friday Wellbeing seminars students also participated in drumming activities with our school Counsellor, Marcus. Students have looked at what is respect, what it looks like and how to gain and maintain it.
Further seminars and parent seminars will be temporarily put on hold to abide with social distancing. I will keep you informed of the topics and guest speakers once the seminars resume.
In the meantime, I encourage all parents to continue the conversation about being respectful. The Australian Government has provided a website to guide parent conversations and can be accessed on the following links
Books to Read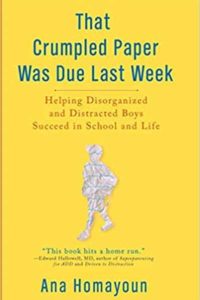 Parents are encouraged to borrow books regarding parenting teen boys from our school library. Below are just a couple of examples to share:
That Crumpled Paper Was Due Last Week: Helping disorganized and distracted boys succeed in school and life by Ana Homayoun.
This author is an educational consultant and she's seen enough boys in the school system to understand why even super smart boys struggle within the framework of a typical school. She offers a lot of strategies to help parents assist students to cope. If you know your son can handle the information in school but is having trouble staying on top of schoolwork, this book will prove invaluable.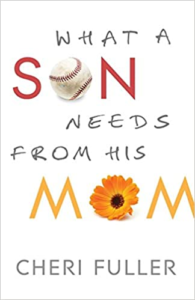 What a Son Needs from His Mom by Cheri Fuller.
Through compelling true stories and solid principles, this book offers a blueprint for what boys need from their mum to become healthy, caring, confident young men. With specific advice for boys of different ages, mums will learn the balance between controlling and letting go, how to cultivate their son's unique masculinity, how to encourage a lasting relationship with God, and much more.
Contact the Library Staff for further recommendations.

Podcasts to Catch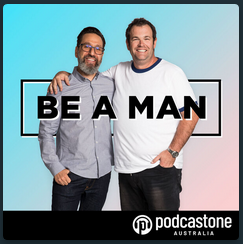 Be A Man. Health and Fitness. What does it mean to be a man? For generations, we've been raised to believe that to 'be a man' we must be strong, brave and stoic but the stereotype is stopping men from asking for help. Now, it's time to redefine our own perception of masculinity. Join Gus Worland (Triple M Grill Team co-host ) and Dr Tim Sharp (The Happiness Institute) as they explore topics including health, career, women, sexuality, social media and the taboos surrounding mental health.

Website to View
If you are looking for useful websites with parenting advice please look at Reach Out – https://parents.au.reachout.com/
Anthea Pearson
Leader of Wellbeing