Visual Arts Bodies of Work
St Edward's College HSC Visual Arts Bodies of Work.
* Sculpture, Ceramics, Drawing, Photomedia and Graphic Design *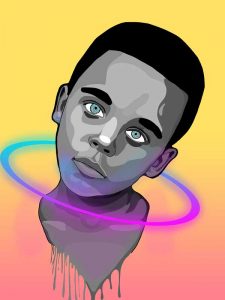 Since 2020 began, the St Edward's HSC Visual Arts students have had some battles to face. Fire, Flood, Storm and COVID-19. During COVID-19 the students lost an average of 8 weeks of face to face teaching time. Working on their practical from home – albeit with a teacher via the internet – was not ideal. There was no personal direction or assistance, certainly not the same as they would have had in class.
Yet, here we stand with 16 completed Visual Arts Bodies of Work. They've done it. Congratulations go to each and every one of the following boys who have overcome everything that life has thrown at them this year and who have produced a Body of Work that is personal, conceptual, inventive and of extremely high quality.