Students Busy Completing Waterford Hours
Students have been busy this term in the community finalising their Waterford hours for 2019.
There has been a big push with the environment within the school and there has been a lot of students filling orange Earn and Return bags diverting thousands of recyclable bottles and cans from landfill. A lot of staff and students have also taken the opportunity to fill a shoe box full of Christmas gifts for kids in developing countries. It has been great talking to people about how they go shopping as a family for these boxes and get pleasure out of knowing that they have brought joy to someone's life over the Christmas break.
This week ten students and three parents helped prepare and serve food at Coast Shelter. It was great to see how volunteers, using food that had been donated, could provide a hot meal to those in need. During the evening I was able to move around amongst the people and talk with them. It was a great opportunity for the boys to realise that even on the Central Coast there were a lot of people in need. On a cold and rainy night when they were returning home, I am sure they spared a thought and maybe a prayer for those that didn't have a roof over their heads and became a little more grateful for the things they might have previously taken for granted. For me it was great to see communities coming together to create a safe place where people could come, get a hot meal and share a story with friends.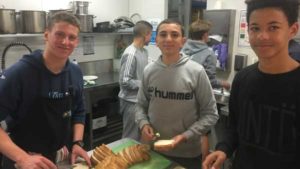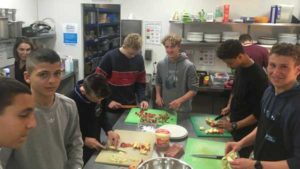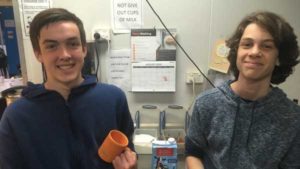 On Tuesday  3 September, five students from St Edward's will go on a tour of Kings Cross. Students will be given a tour aimed at teaching them about homelessness, mental health illnesses and drug problems. It is an enlightening experience for our students and one that will remain with them for a long time. Students will be joined by Mr Bonnici and visiting teachers from St Boniface in South Africa who will be on an exchange program at St Edward's during this time. It is great to be able to showcase some of the amazing Social Justice initiatives the College offers to our international guests.
Michael Gentle
Acting Leader of Learning Social Justice