Sports News and Swimming Carnival Information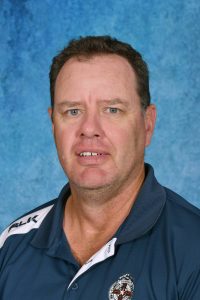 Congratulations to Mr Murray (Assistant Leader of Learning – Sport)
Mr Murray was recognised recently by CSNSW for his contribution to Baseball. He received a Staff Award for his service to NSWCCC teams and events. Mr Murray has been involved with NSWCCC Baseball since 1996 and is a well-deserved recipient considering the time, effort, and passion he puts back into the sport.
Well done Mr Murray.
Reports for College Teams
Team and individual results from school-based events, will be conveyed via the 'News and Events' section of the College website. Team coaches and or managers will endeavour to file a report at the completion of the sporting event and a report will also appear in the College Yearbook. Where possible individuals/teams will also be recognised at College Assemblies – if time and schedules permit.
Please remember to keep me informed if your son/s achieve recognition in the sporting arena outside of the College. These achievements will be acknowledged via the 'News and Events/Student Spotlight' section of the College website. Address all emails with information to jcarpenter@stedwards.nsw.edu.au and or kfriend@stedwards.nsw.edu.au.
College Swimming Carnival
Again, this year given the current public health orders, we have decided to cancel our normal carnival at Woy Woy PLC and run a 'Competitive Swimmers ONLY' carnival on Tuesday 22 February (Week 5) at Gosford Pool.
A 'Competitive Swimmers ONLY' carnival will allow us to select our representative swimmers for the BBSSSA carnival (Week 9 – Thursday 22 March).
Students have been asked to register (This week ONLY – via 'Daily Notices') at recess in the ERC for the carnival events they wish to compete in. Events include:
200m Freestyle (Junior [12-14 years], Intermediate [15-16 years] & Senior [17+years])
50m Freestyle (12-17+years)
50m Backstroke (12-17+years)
50m Breaststroke (12-17+years)
50m Butterfly (12-17+years)
100m Freestyle (12-17+years)
All registered students will be allocated into a heat draw for the selection carnival. Information along with the online permission note will be emailed home to parents of those students who have registered for events. We ask that only serious/competitive swimmers register.
All remaining students and staff will attend school as per a normal school day.
---