Social Justice
Founder's Day
This event will be held on Friday 3 September 2021.
The aim is to raise well over $20,000 for our Edmund Rice ministry in Kenya and local disadvantaged groups as well. Importantly, the aim of this fun day (mini fete) is to build community at the College.
Parents are asked to please ensure your son pays $20 donation to the front office, between now and August.
Founder's Day will be a casual clothing day, with lots of fun activities provided by staff. Over 100 raffle prizes will be won on the day eg smart tv, watches, sports shorts, lollies, bluetooth speakers and many more.
To assist us in our aim to raise over $20,000, we seek donations of prizes (suitable for teenage boys) from business and or families. If you can assist, please contact me via email pdell@stedwards.nsw.edu.au  or by phoning 43246435.
Funds Raised by:
Years 7-9 will be donated to Kenya, Christian Brothers Ministry
Year 10 will be donated to Coast Shelter
Year 11 will be donated to Walgett, St Joseph's Primary school
Year 12 will be donated to Edmund Rice Camps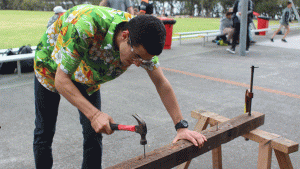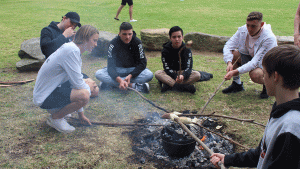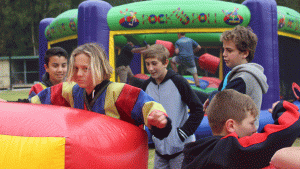 Walgett
Our group of Year 11 students travels to Walgett in north-western NSW in Week 10. We have been travelling there since 2006 and the aim is to learn more about Aboriginal culture and some of the challenges facing isolated rural communities.
Waterford
Waterford is completed by all students in Years 8-11. Please ensure that your son is seeking ways to complete his 15 hours of Service for others.  There is a wide range of options available to him and the completion of hours is due by the end of Term 3. Please contact me by email  pdell@stedwards.nsw.edu.au or 43216439 if you have any questions.
Waterford Opportunity
Donate your old footy boots for 2 Waterford Hours.
An Aboriginal group in Dubbo has requested donations of second-hand football boots to assist and enable young people from disadvantaged communities, to be able to participate and play football. Please see  Mr Dell or Mr Samyia for further details.
Pat Dell
Leader of Learning – Social Justice