Principal's Message
Edmund Rice Education Australia Touchstones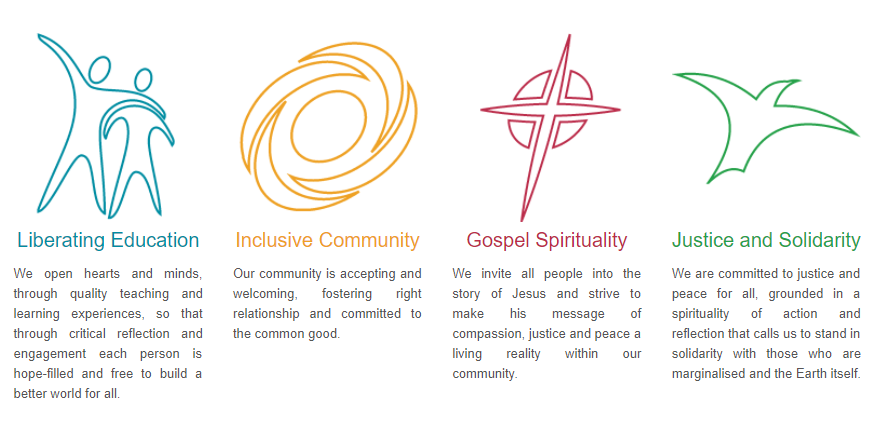 "Challenging, nurturing and inspiring young men to be the best they can be." 
As an Edmund Rice School with a proud tradition of providing a quality Catholic education, we are continually challenging, nurturing and inspiring young men to be the best they can be. We strive to offer an innovative and liberating education, based on gospel spirituality, within an inclusive community committed to justice and solidarity. These values are at the core of our mission and are articulated in the Aspiration Statement, which is the foundation of the vibrant and holistic education offered at the College. An education that encourages young men to be aspirational regarding their future, to develop their own spirituality and social conscious, to be countercultural in their thinking and who are empowered to contribute positively to society beyond St Edward's.
 Aspiration Statement
St Edward's College aspires to provide students with a liberating education that empowers them to build a better world for all.
St Edward's College is a faith-filled, community. We are committed to growth and strive for equity and excellence.
St Edward's College promotes a safe and inclusive learning community, committed to fostering right-relationships and the well-being of students and staff.
St Edward's College inspires students to be compassionate, curious, respectful and autonomous learners.
St Edward's College students demonstrate resilience, discipline and perseverance on their learning journey.
It has been an absolute pleasure throughout the year to highlight the many ways in which staff and students have worked together in bringing the Edmund Rice Education Touchstones to life. These Touchstones articulate the values that underpin the quality of educational experiences that we aim to provide the young men in our care. We are very proud of the manner in which students embrace the range of teaching and learning experiences offered, in the various religious, academic, cultural, service learning and sporting domains. It is through these experiences that we hope to inspire them to be the best version of themselves.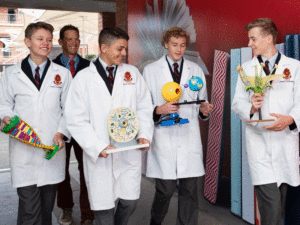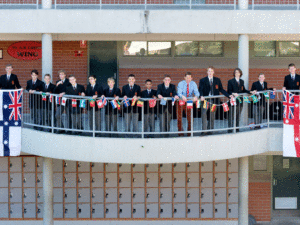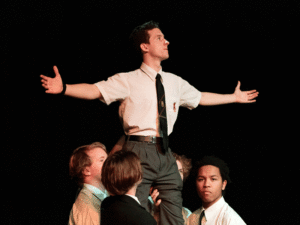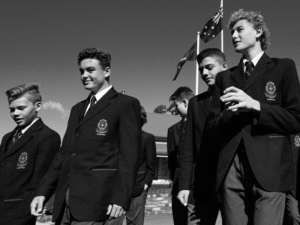 End of Year Reports
The Year 7-10 Semester Two reports will be uploaded to the College Portal at the end of the term.  These reports will provide an end of year grade, a teacher's comment and an indication of application an effort in terms of the College Code for Learning. I encourage all parents and students to take the time to read these reports carefully, paying particular attention to the teacher's comments and the indicators associated with the Code for Learning. Students have been encouraged this year to establish learning goals based on the Code for Learning and the reports each term have provided valuable feedback for each boy in association with these goals. In 2020, students will be asked to establish new learning goals for the year, and the feedback provided in this report will assist in developing these new goals.
 Annual Performing Arts Evening
On Monday November 25, the Annual Performing Arts Evening was held in the College Theatre. Some wonderful talent was on show from students studying Drama and Music in Years 8 to 11. Group performance and monologues were presented, along with musical items and the talent displayed was excellent. The Year 11 Entertainment class assisted on the evening, with lighting, sound, back stage coordination and management of the event. The many parents who attended the evening were thoroughly entertained. Ms Jodie Connor, Mrs Josephine Emmett, Mr Paul Toole and Mr Richard Droz, our wonderful Drama, Entertainment and Music teachers are to be commended on the brilliant job they do in developing the students' talents and confidence to be able to perform so admirably.
Click Here to view the full gallery

32 Images
Christmas Liturgy
On Thursday December 12, the Annual Christmas Liturgy will be celebrated in the Edmund Rice Centre. This is a special day in the life of the College, and is a fitting end to the school year. Students and teachers are currently collecting donations of items for Christmas hampers, which will be distributed, to many families across the Central Coast through a range of charitable organisations.  The liturgy will commence at 10.20 am and parents are welcome and encouraged to attend to experience the wonderful warmth and giving nature of the St Edward's Community.
Annual Awards Evening
A reminder that this important event as advertised in our College calendar will be conducted in the ERC on Thursday December 12 commencing at 7.30pm sharp.  Parking will be available in Russell Drysdale Street, in Frederick Street, in the St Joseph's College staff car park in Russell Drysdale Street and other nearby streets.  Award winners need to start assembling at 6.45pm and be attired in the complete winter uniform, including the blazer, College tie and black polished school shoes.  There are no reserved seats for this function, so early arrivals will have the choice of seating in the ERC.  In order to receive a nominated award, a student must be present on the night, unless there is a very valid documented reason for his absence. I am making a very special appeal that all award winners and their families remain in the ERC until all awards have been presented.  This small gesture and courtesy provides appropriate recognition to all award winners.
Merry Christmas and a Happy New Year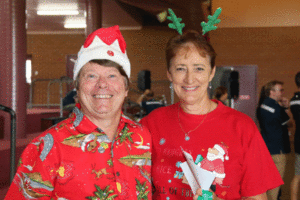 I would like to wish all families a very Merry Christmas and a Happy New Year. I hope that the summer holiday break provides opportunity for families to relax and enjoy the festive season with loved ones. Thank you for your ongoing support of the College and I look forward to the start of a successful 2020 school year.
God Bless