Principal's Message
Edmund Rice Education Australia Touchstones
Inclusive Community
As a Catholic school in the Edmund Rice tradition, we seek to provide opportunities for involvement in immersion programs in which students and staff form relationships, work with and learn from those on the margins, leading to mutual transformation.
Year 11 Street Retreat
The first of the Year 11 Street Retreats will be held next week and will once again prove to be a very challenging and insightful experience for staff and students.  Visits to a variety of organisations such as the Wayside Chapel, Baptist Care and St Canice's Church, to explore issues associated with drug addiction, mental health, domestic violence and homelessness are designed to take students out of their comfort zone and raise awareness about the plight of those at the margins of our society. Students will also visit a Jewish Synagogue to engage in inter-faith dialogue and the Jewish Holocaust Museum where they meet holocaust survivors.  At a workshop presented by the Catholic Mission in North Sydney, students discuss the plight of children in detention and are engaged in a Q&A session regarding alternative ways to assist people seeking asylum.  I would like to thank Mr Tony Beacroft, Mrs Sarah Evans, Mr Paul Sullivan and the teachers who attend both the Retreats for the wonderful organisation and support they provide the boys while on this experience.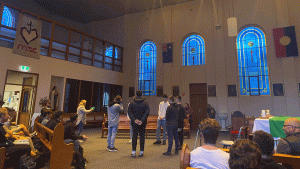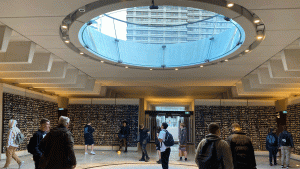 70th Anniversary Celebrations
"Forever the Black and Red"
We continue to implement a range of initiatives to celebrate the 70th Anniversary of St Edward's College. I am pleased to announce that this Friday we will launch a publication titled "Forever the Black and Red". This publication is a series of written memories and photographs provided by St Edward's College Old Boys from each decade. It is very clear from each of the submissions that St Edward's College has made a significant contribution to the lives of so many men throughout the decades.
The personal accounts provided by contributors, share many common threads regarding the values which underpin the quality of the educational experiences offered to students throughout time. The most common thread is the great pride that each Old Boy articulates in being an "Eddies Boy".
The publication will be available on the College website on Friday June 16, via the following link Click Here
"Big Night Out"
On Thursday evening, we will be hosting several Old Boys and past and current teachers to a musical performance night titled "Big Night Out". Current and past students will be performing a range of musical items to showcase the long-standing tradition of musical excellence at St Edward's College. I look forward to sharing with our community the highlights of the evening in our last edition of Touchstones for the term.
Sacramental Mass
St Edward's is dedicated to nurturing and encouraging the spiritual growth of each person, providing opportunities for our young men to deepen their faith and spirituality, through reflection, prayer, sacred stories, rituals and the sacraments. On Sunday June 25, eleven students from St Edward's College will participate in a celebration at St Patrick's Parish, led by Most Reverend Bishop Anthony Randazzo of Broken Bay to receive the Sacraments of either Baptism, Confirmation or the Eucharist. These young men have participated in a program of readiness to receive these Sacraments under the guidance of Mr Tony Beacroft, the College Director of Mission and Identity.
The commitment made by these young men and their families to support them on their faith and spiritual journey provides us with great joy as a community. Being able to support their decision and prepare them to receive the sacraments at their age is a great cause for celebration. We thank their families for entrusting us with this important role and thank them for their ongoing support.