Principal's Message
Edmund Rice Education Australia Touchstones
Inclusive Community
As a Catholic school in the Edmund Rice tradition, we acknowledge the service and contribution of the Christian Brothers, teachers and support staff who work in partnership with Edmund Rice Ministries in furthering the Charism of Edmund Rice within our school.
Founder's Day Mass
Most Reverend Bishop Anthony Randazzo of Broken Bay joined us on Thursday April 27, along with Father Greg from St Patrick's Parish, to celebrate Blessed Edmund Rice Founder's Day. This year's Eucharistic celebration was of even more significance as we took the opportunity to also celebrate the College's 70th anniversary as a school. Several dignitaries were invited to celebrate this special occasion with us, including members of the Christian Brothers, EREA Council, past Principals and teachers and Old Boys, including the very first College Captain.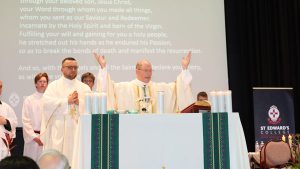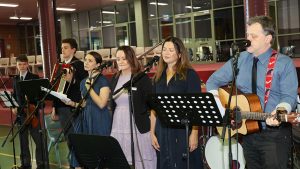 Founder's Day is a special day for St Edward's as we celebrate the service of teachers and support staff who have significantly contributed to the rich fabric and flourishing culture which was begun by the Christian Brothers in 1953.  We also acknowledge that we are very fortunate to be members of a wonderfully supportive and caring community. A community that promotes the touchstones of inclusivity, justice and solidarity. These touchstones draw on the Gospel values, which guided our founder, Blessed Edmund Rice to give up all he had in the pursuit of providing a liberating education and care to serve those at the margins in Waterford, Ireland.
I want to acknowledge the outstanding participation of our boys in this celebration. Their involvement in the Mass and the pride in which they sang the College spirit song and College song was quite memorable. It was a day in which we can all feel very proud of the strong traditions and values of our St Edward's community.
Anzac Day Commemorations
On Wednesday April 26 we commemorated Anzac Day as a community through a moving ceremony in the Edmund Rice Centre which was attended by all staff and students. While we commemorated all Australian and New Zealand service men and women, this year's ceremony focused on the Vietnam War.
I would like to thank Mr Alex Rozario and Mr John Griffin who were instrumental in organising this memorable event for our staff and students. The prayer below was used to commence the ceremony.
Loving God,​

We remember the soldiers who fought and died in the Vietnam War.

We thank them for their service and the sacrifice they made for our country.

We ask that you comfort their families and loved ones and give them strength to carry on.​

We also remember those who returned from the war but were forever changed by their experiences.

May they find healing and peace in their lives.​

Help us to learn from the lessons of the past and work towards a future where conflicts can be resolved without violence.​

We pray all of this in your name.

Amen.​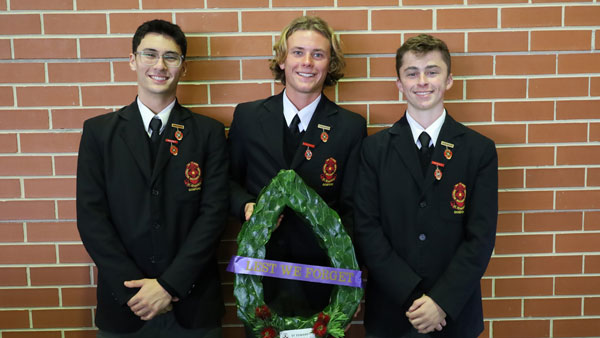 Mother's Day
I would like to wish all mothers of students at the College a very happy Mother's Day for Sunday May 14.  Today we celebrated this occasion with our Year 7 mothers through a special assembly that was held in the Edmund Rice Centre.
The love, care and support that mothers provide their sons each day, helps foster in him a respect for others in a way that no-one else is able to do and for this he will be eternally grateful.  I hope your day is filled with great love and happiness.