Principal's Message
Edmund Rice Education Australia Touchstones
Liberating Education
As a Catholic School in the Edmund Rice Tradition, we aim to provide quality teaching and learning experiences to enable students to experience personal achievement within a safe, supportive and healthy environment.
Hopefully all families have had time to read and comprehend the plan for the continuation of Home-Based Learning up until the end of Week 7. We hope that we will be in a position within NSW that we can commence a reintegration of students back to face-to-face learning and our lives will begin to return to some normality. I will continue to keep families informed of the most recent advice as it is received from the NSW Government and CSNSW.
The College is currently communicating with Year 12 students and their families about the decision for Year 12 students to return to face-to-face classes on Monday August 16. We have planned for Year 12 students to sit for their Trial HSC Examinations commencing on Wednesday August 18. This is a stressful time for our Year 12 boys as they are working hard in difficult circumstances to achieve their best possible results in all their HSC courses. I ask that all our community keeps our Year 12 boys in their thoughts and prayers as they navigate the weeks ahead.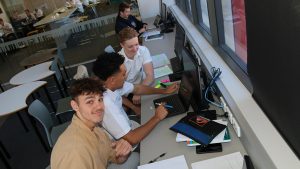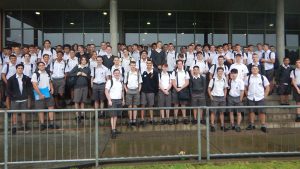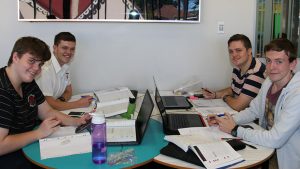 I would like to stress with our community, that in finalising any decision about the return to face-to-face learning, the health of the staff, students and their families will be a priority. As in 2020, the College will maintain regular communication with all stakeholders, so that when it is safe to return to face-to-face teaching and learning, the College will have a COVID-19 safety plan that will ensure a successful and safe return.
I am extremely proud of all our students who continue to step up to the challenges of COVID-19 restrictions and are demonstrating resilience and responsibility in relation to their learning.  I am also very grateful for the ongoing support from our staff who have been diligent in promoting learning while concerned with the emotional and social development of our students.  I highly recommend all parents engage with their son(s) to ensure they are maintaining focus with their studies but more importantly, that they are coping with the online learning.  We understand that remaining engaged will begin to become increasingly difficult the longer we are in home-based learning. We will continue to monitor attendance and engagement in online classes and year meetings on Tuesday mornings and inform families if concerns arise. If any parent needs support or guidance, please do not hesitate to contact teachers or school leaders who can assist them in support of their child.
One other disappointment of this lockdown period is that we have had to postpone many of our College events.  Our staff are currently planning how many of these events may either be held in an online capacity or held later in the year.
Principal's Award
Teachers are continuing to acknowledge student excellence in application, effort and commitment to learning. Students are being provided with merits by their teachers as a record of their achievements. I am pleased to announce that Ryan Bullet of Year 8 is the first recipient of the Principal's Award and is the first for the year, having received a total of sixty merits to date. Congratulations to Ryan on this great achievement.
NSW Health COVID-19 Reminders
As we continue to work through the many challenges this pandemic and subsequent lockdown is having on all of us, as a Central Coast Community we need to try and get as far ahead as we possibly can in dealing with the current COVID-19 situation. NSW Health has asked us to remind our community about the importance of adhering to Public Health orders and taking advantage of local COVID testing clinics and vaccination points. Please find some helpful links below.
NSW Health COVID-19 Vaccination Information
NSW Central Coast Health Government Vaccine Centres
Central Coast Vaccination Centres