Principal's Message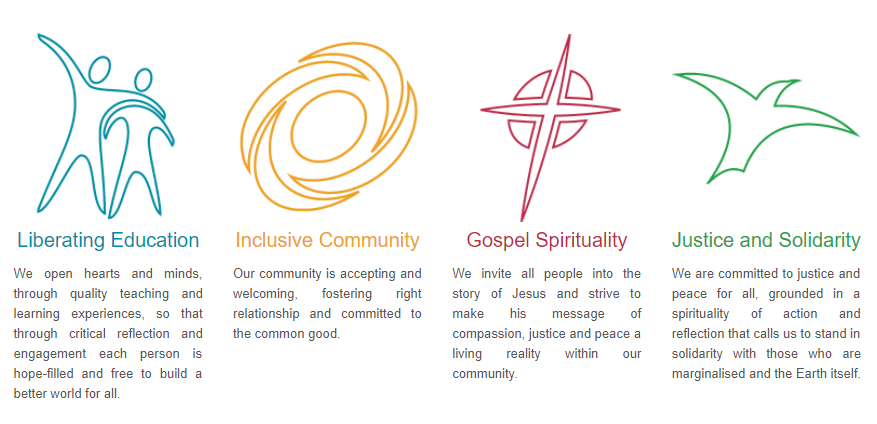 ---
Goodbye Dear Wendy Weir (AM)
It is with great sadness that I inform members of our community of the passing of Wendy Weir, the College's Property Maintenance Supervisor on Saturday November 28. Wendy was inspirational to all who knew her for the way in which she battled cancer over a fourteen-year period, never complaining or asking for special consideration. It is impossible to put into words Wendy's contribution to the College. Since starting at St Edward's in 1997, she continued to work tirelessly in ensuring that our College, resources and facilities were second to none. A member of staff recently described Wendy as adopting St Edward's as her own and believed that it was her life's work.
There has not been a member of staff that encapsulates more, the values that underpin the Touchstones which guide our school. Her deep understanding of the charism of an Edmund Rice Education was evident in her commitment to supporting the goals of the College in being the best that we can be. Wendy will forever be remembered for her kind-hearted, selfless and compassionate manner. She was always the first to help anyone in need and was very giving of her time even throughout her illness. She has been a great support and confidant to many staff, in particular the Christian Brothers throughout their time at St Edward's. On the things that really mattered she was a rock of support, a very clever, caring and gentle soul. This is the Wendy that we will miss most.
Wendy's legacy will not just be remembered here at St Edward's. She was also an excellent cricketer, a pioneer for women's cricket in Australia. During her career she played two test matches for Australia against New Zealand and a One Day International against a World XI. She also served as a National Women's Cricket selector and been presented with a Member of the Order of Australia for her service to the game. Many are unaware of her wonderful achievements in this area of her life as she was not one to boast or even talk about her success in the game.
As a mark of respect for Wendy's outstanding contribution to the College, we will be naming the College Ovals the Wendy Weir Memorial Ovals.  We were fortunate to be able to share this news with Wendy before she passed.
The College will be hosting a memorial service on Saturday 5 December. Due to the current COVID-19 restrictions on memorial services this will be an invitation only event.
Eternal rest grant to her O Lord and may perpetually light shine upon her.  May she rest in peace.

Amen
End of Year Reports
The Year 7-10 Semester 2 reports will be uploaded to the College Portal at the end of the term.  These reports will provide an end of year grade, a teacher's comment and an indication of application and effort in terms of the College Code for Learning. I encourage all parents and students to take the time to read these reports carefully, paying particular attention to the teachers' comments and the indicators associated with the Code for Learning. Students have been encouraged this year to establish learning goals based on the Code for Learning and the reports each term have provided valuable feedback for each student in association with these goals. In 2021, each student will be asked to establish new learning goals for the year, and the feedback provided in this report will assist in developing these new goals.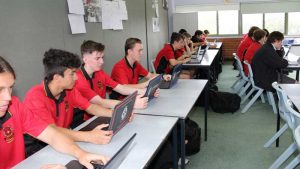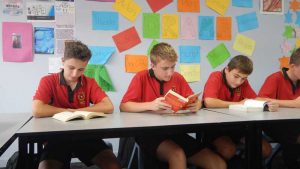 Annual Awards Day
A further reminder that the current restrictions associated with the COVID-19 pandemic prevent us from being able to invite parents to our end of year Academic Celebrations. This ceremony is generally held in the evening on the last day of the year but will now be held on Wednesday December 9 throughout the day. Year 7 – 9 will participate in this assembly between 9.00am and 10.40pm and Year 10 and 11 between 11.00am and 12.40pm. We will be including our Christmas liturgy as part of these celebrations. Parents and carers of students receiving awards will be notified prior to the event with information and links to the live streaming.
Merry Christmas and a Happy New Year
As the school year ends, I would like to thank families for their commitment to their sons and the College. We have been faced with many challenges throughout 2020 due to the COVID-19 pandemic and I am truly grateful for the continued support that we have received in meeting these challenges. I wish all families a very Merry Christmas and a Happy New Year. I hope the summer holiday break provides opportunity for families to relax and enjoy the festive season with loved ones. I look forward to the start of a successful 2021 school year.
God Bless