Principal's Message
Edmund Rice Education Australia Touchstones
 As a Catholic School in the Edmund Rice tradition we are committed to working with and walking alongside the Aboriginal and Torres Strait Islander people of Australia, advocating justice and promoting reconciliation.
 NAIDOC Week
NAIDOC Week celebrations have been held across Australia from November 8-15 to celebrate the history, culture and achievements of Aboriginal and Torres Strait Islander people. NAIDOC originally stood for 'National Aborigines and Islanders Day Observance Committee'. This committee was once responsible for organising national activities during NAIDOC Week and its acronym has since become the name of the week itself.
Each year, St Edward's College acknowledges the significance of this week, reinforcing our commitment to Aboriginal and Torres Strait Islander reconciliation and raising awareness about the rich history, culture and traditions of Indigenous Australians. Boys participate in a range of activities including boomerang throwing, lessons in the Aboriginal Learning Space/Yarning Circle, viewing films and documentaries which explore themes such as culture, land significance, and the impact of colonisation on our First Peoples' Lives. The week culminated in a special episode of SECTV presented by our College Prefects and Social Justice Portfolio members. This episode can be viewed below.
Year 12 Graduation
The Year 12 formal was held in the Edmund Rice Centre on Friday November 13. The event was a wonderful celebration for our graduating class and a fitting farewell after what has been a very challenging year for them as they navigated their way through the HSC amid the COVID-10 pandemic. The boys and their partners were very elegant in their attire. After some brief formalities, and a two-course meal the boys, their partners and staff danced the night away on the dance floor set up in the marquee on the College ovals. I would like to thank the many staff involved in ensuring that the evening was a great success.
Click Here to view the full gallery

48 Images
Annual Awards Day
Current restrictions associated with the COVID-19 pandemic prevent us from being able to invite parents to our end of year Academic Celebrations. This ceremony is generally held in the evening on the last day of the year but will now be held on Wednesday December 9 throughout the day. Years 7 to 9 will participate in this assembly between 9.00 am and 10.40 am and Years 10 and 11 between 11.00 am and 12.40 pm. We will be including our Christmas liturgy as part of these celebrations. Parents and carers of students receiving awards will be notified prior to the event with information and links to the live streaming.
Laptop Rental Program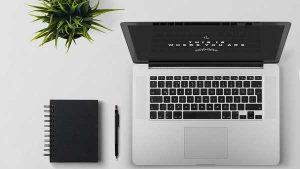 A reminder to families of boys in Years 10 and 11 that the College has introduced a Laptop Rental Program for senior students in 2021. All students will be required to have their own learning device and have two options available to them. They can choose to bring their own device to school and they will be provided access to the College network and all the learning applications used in each of their courses. Students who do not have their own device will be able to rent a College device as outlined in the information that has been emailed home to families.
To assist us in planning for the roll out of these laptops, I ask that families complete an expression of interest form available on the link below as soon as possible to ensure that the College has adequate time to prepare these laptops for distribution in 2021.
You are not required to respond if your son will be bringing his own learning device to school each day.
Expression of Interest Laptop Rental Program
Staff Development Day
A Staff Development Day has been scheduled for Friday November 27. This day will be devoted to teaching staff completing many of their mandatory hours of compliance training, professional learning and sharing of practice which is a requirement for Teacher Accreditation with time also allocated to planning for the 2021 school year.