Principal's Message
Edmund Rice Education Australia Touchstones
Liberating Education
As a Catholic School in the Edmund Rice tradition all members are challenged to prophetic leadership within the school community and beyond.
2021 College Prefects
It is with great pleasure that I announce the following students as Prefect Leaders for the 2020/2021 school year:
These prefects were selected through a rigorous process involving a detailed written application and student and staff voting. On Wednesday August 12 Mr McCauley, Mrs Emmett, Mr Herringe and I will lead these boys through a Leadership Induction Day at Avoca Surf Club. I have great confidence in the potential of these fine young men to lead the student community at St Edward's over the next year. These boys have demonstrated through their applications, a great passion for the College and their enthusiasm, maturity and commitment to the role is very clear.
A Prefect Investiture Mass will be held on Friday September 11th. At this Mass, we will bless the newly elected Prefects for the year ahead. The College Captain and Vice Captains for the 2020/2021 school year will also be announced at this Mass.

Academic Awards
On Thursday August 6, the College Community gathered to celebrate the wonderful academic achievements of students in Years 7-12 at our annual Semester One Academic Assemblies. At the start of the year, all students were encouraged tobe the best they can be in their academic, cultural, religious, social justice and sporting endeavours. These assemblies provided the opportunity to acknowledge the many fine young men at St Edward's who have set themselves learning goals for 2020 and worked hard in achieving these goals. Awards were presented in three categories.  Consistent Effort, Academic Achievement and Outstanding Academic Achievement. Students receiving the Consistent Effort award were identified by their teachers as displaying an ongoing commitment to their studies. Students who achieved an Academic Achievement Award are generally performing very well in each of their courses and students receiving an Outstanding Academic Achievement Award are the students who have been nominated by their teachers as achieving the highest grades in most, if not all, of the subjects. It was very pleasing to see so many boys being acknowledged for their efforts. I would particularly like to congratulate the Outstanding Academic Award winners. To achieve this meritorious award is a testament to their application and effort in all their courses throughout Semester One. The names of students achieving this award are listed below. All students are encouraged to carefully read the feedback from their Semester One reports to establish areas for improvement. It is hoped that many more boys will receive awards at the Annual Awards Ceremony in December.
Outstanding Academic Award Recipients
Year 7
Charlie Dawson
Jesse Kemp
Mathis Limpkin
Will Lynch
Michael Sikuka
Harper Turner
Oscar Woolford

Archie Hamilton

Lachlan Kemp

Joel Parrelli

Callum Peers

Seth Short

Ari Sullivan

Hugh Wilson

Oliver Dawson

Blake Downs

Miles Henderson

Thomas Hunt

Jayden Redfern

William Shaddock

Calan Tucker

Ikey Allen

Fergus Clydesdale

Wilheim Hieber

Daniel McLoughlin

Dario Romero

Gabriel Scott

Louis Whyatt

Year 11
Harry Martin
Year 12
Alexander Bailey
Daniel Brazier
Jacob Curcio
Harry Meggs
Dylan Poate
Jordan Terzian

Thinking of Our Fellow EREA Schools in Victoria
We are reminded as a community of the difficulties faced by our fellow teachers and students who attend EREA Schools in Victoria, who have been forced back into Home Based Learning in response to the dramatic rise in COVID-19 cases evident throughout Melbourne.  In a show of solidarity, our Year 7 students have developed short video clips, giving a call out of support to the teachers and students in EREA Schools. These clips will be made available to students and teachers via the EREA Website. This is a great initiative by our boys and their teachers. A sample of the clips developed can be viewed below:

Wellness Centre       
We are nearing the completion of the building of the Wellness Centre, with a projected handover of the building next week. This facility will provide a specially designed area for our Pastoral Team including our Counsellors to provide care and support for our boys in a confidential space. The entrance to the building will once again return to the home of our Marketing, Communications and Enrolment team. We look forward to commencing operations in this new facility in the coming weeks.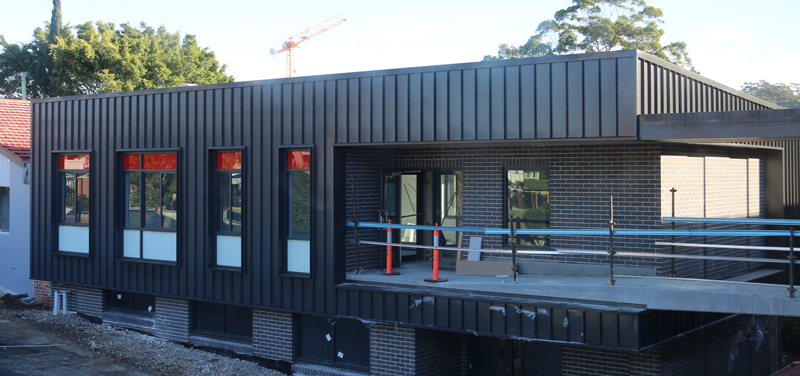 Trial HSC Exams
The Trial HSC Exams commence on Monday August 17 and conclude on Monday August 31. Students are only required to attend school for their exams. The examination timetable is available at Trial HSC Examination Timetable. We wish all our Year 12 boys the very best for these important examinations.
Year 12 Retreats
The Retreats for Year 12 will take place in the week commencing Monday August 31 at North Avoca Surf club. This event has been modified to a single day retreat due to the COVID-19 restrictions and will be a fitting element of our final weeks with the boys, where they will engage in discussions and reflection about their life beyond St Edward's. The workshops presented will challenge the boys to think deeply about their time at St Edward's and the type of young man that they hope to be when they leave the College. The retreat also provides students with time to relax and recharge their batteries as they enter the final stages of school life and the pressures of the HSC. Students are at the stage of their schooling where they are beginning to think and plan the remainder of the HSC year and their life beyond school.