Principal's Message
Edmund Rice Education Australia Touchstone
Gospel Spirituality
A Catholic school in the Edmund Rice tradition, we are committed to continue the work of the Christian Brothers by calling its school community to play a prophetic role in the mission of the Catholic Church
This week we farewelled the Christian Brothers from the St Edward's site to take up residence in Sydney. The Central Coast community will be forever indebted to the work of the Brothers in providing a wonderfully rich Catholic education, founded in the charism of Edmund Rice, for so many young men. From the school's early beginnings on May 12, 1953 when the College was opened with an enrolment of seventy boys, the College has continued to grow and today boasts an enrolment of over one thousand students.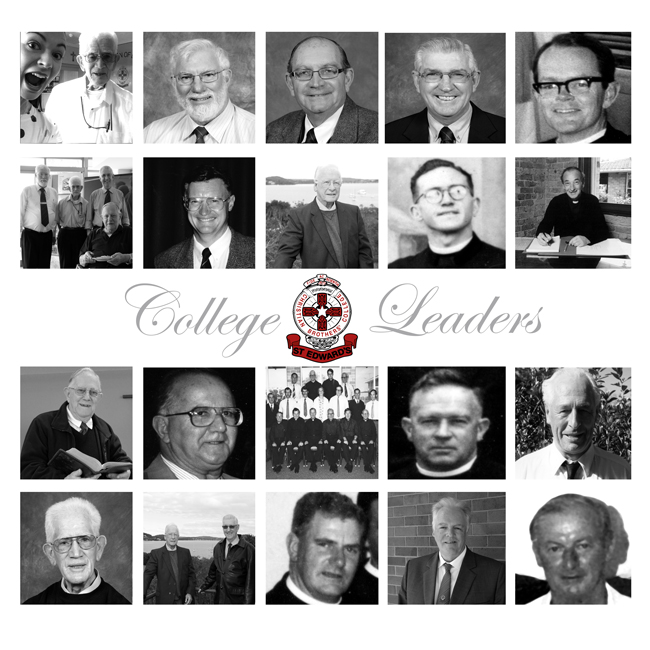 This can only have been achieved through the hard work and dedication of so many inspirational Brothers. Through the passion, commitment and dedication of these inspirational men, who were called to follow in the footsteps of our Founder Blessed Edmund Rice, a community has been created which is committed to building good young men. We have a long list of Brothers whose vocation brought them to St Edward's in the role of Principal and teachers, and their proud heritage will remain in the corridors, in the classrooms, on the sporting field, in service and in the hearts of thousands of students and teachers who accompanied them on this journey.  As lay teachers, we maintain the challenge to continue the great work of the Brothers, now and into the future. We maintain an absolute commitment to continue to uphold the proud traditions that have been established in the formation of Catholic young men.
The College maintains a prominent heritage on this Frederick Street site.  From the humble beginnings when the Brothers took up residence in Mona Vale, the College buildings and infrastructure has continued to grow, providing facilities and resources of the highest quality. I wonder if Br Shanahan, our founding Principal, could ever have envisaged, what the school would become.
It is with great sadness that we bid farewell to the Christian Brothers. We do so with a strong resolve to ensure that the values upon which these wonderful men, who have dedicated their life to the service of others, continues in the work that we do. St Edward's College today maintains a deep commitment to providing a holistic and liberating education which challenges, nurtures and inspires young men to be the best they can be.
In particular we say goodbye to Brother Peter and Brother Rod and we will always have a special place in our hearts for Brother Denis Cusack, who passed away in 2019 having worked at the College to the age of ninety-one. They will be missed but their friendship, guidance and dedication to St Edward's will never be forgotten.
May God bless them, care for them and keep them forever in his heart.
Link to photographic tribute to the Christian Brothers at St Edward's College
Link to the song written for the Christian Brothers: Lyrics by Tony Beacroft, music by Paul Toole and performed by Jodie Connor, Jo Emmett and Paul Toole

Retirement of Greg Boothe
We also farewell Mr Greg Boothe who is retiring at the end of this term. Greg has been a teacher at St Edward's in the HSIE department for 34 years. His contribution to the College throughout this time has been exceptional, both in the classroom and through his participation in the College's extra-curricular program. Greg will be replaced by Mrs Sally Nicholson until the end of the year.  We wish Greg all the best in retirement.

Term 3 Friday Afternoon Activities
The current restrictions that are in place do not allow us to return to our normal Friday Afternoon Activities for Years 7-10. Venues that we traditionally use are not taking bookings at this stage to adequately cater for the numbers of students that would attend. We have therefore planned to introduce a school-based House Competition program commencing in week 1 of Term 3. Students in Years 7-10 will participate in a range of games in house-based teams. Due to the number of fields required to run this competition, students will participate on a fortnightly basis. Year 7 and 8 will be scheduled for week one and Years 9 and 10 will be scheduled for week two and this pattern will continue for the remainder of the term. When students are not scheduled to participate in this competition, they will have normal classes timetabled and this will appear on their portal. In the event of wet weather, students will attend normal classes for the afternoon. We believe it is important to reintroduce structured physical activity into the school week for boys and believe this to be a good option. Students will be permitted to wear their sports uniform to school on Fridays.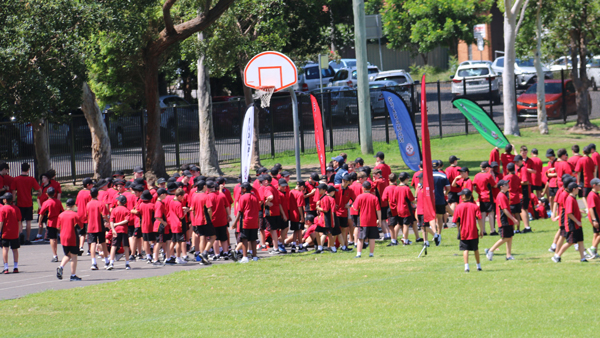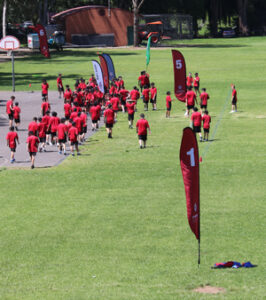 Staff Development Day Monday July 20 (Pupil Free Day)
St Edward's staff will be participating in a Staff Development Day on the first day of Term 3, Monday July 20. We were initially scheduled to participate in network meetings with teachers from other Edmund Rice Schools in our region. The current restrictions however prevent us from following this plan. The day will now focus on consolidating the many learnings that we have gained from an organisational and educational point of view, particularly in the use of technology in our classrooms. We plan to draw on the experience to reimagine what teaching and learning might look like in the future.