News from the Social Justice Faculty
Waterford Project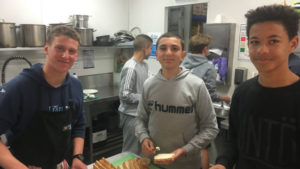 Parents received an email a few weeks ago, as a reminder about the Waterford Project. Please continue to support our College and Religious Education teachers by checking that your son has made a start with this program or that he has ideas about what he could do for the Waterford Project this year.  Waterford hours are due at the end of Term 3. Please encourage your son to strive for service to others, to achieve Edmund Rice Honours (100 hours or more).
Please contact me on 4321 6439 if you have any questions about the Waterford Project.
Founder's Day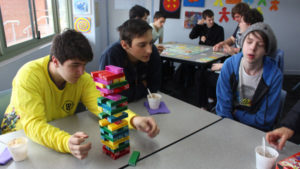 The email sent also outlined a request for $20 from each student to support the Christian Brothers' mission in Kenya, as well as St Joseph's in Walgett and Edmund Rice Camps. Founder's Day is on 4 September and your son can pay his $20 at reception any time between now and Founder's Day in September. Founder's Day is a day of fun activities which we have every second year at St Edward's and is a compulsory school event. The $20 includes entertainment, a chance to win one of over 100 raffle prizes, including a TV and other technology prizes, plus a BBQ lunch and drink is provided. If you have a business or know of anyone who could donate raffle prizes for our special day, please let reception or me know. The aim of the day is to build community spirit around our College, values of the Touchstones and to raise well over $20000 for disadvantaged groups that we support, here and overseas.
ATSI Program
On Monday we hosted Dom Dates, from the University of Newcastle, who accomplishes great work with our Indigenous students particularly in the area of cultural connections. On this occasion, it was our Year 7 Indigenous students and the Indigenous students from St Joseph's also joined us.
Parents are welcome to contact me if they have any questions about our programs on 4321 6439.
Mr Pat Dell
Leader of Learning Social Justice