News from the Canteen
New Canteen Team
We would like to introduce our new team.
Daniel Magill – Canteen Manager and Head Chef
Kerrie Campbell – Chef
Jane Demellweek – Chef
Raley Cardow – Canteen Assistant
Lisa Rademaker  – Canteen Assistant
In upcoming newsletters we will do a 'Meet the Team' section and tell you more about them.
Breakfast
The canteen is now offering a breakfast service between 8.00 am – 8.30 am
We currently offer cheese and bacon rolls, cheese and vegemite scrolls, banana bread, fruit salad pots, watermelon slices, yoghurt and granola pots and sushi. In addition to this we offer a range of hot toasted wraps and toasties, hot chocolate and coffee, juices and up and go. If the service proves to be successful we plan expand the range to include hot bacon and egg rolls and breakfast burritos.
Gluten Free
The canteen is now offering gluten free options on a number of our hot food items, at this stage we will only offer this service on Flexischools due to the high additional costs involved in gluten free products, however if the demand is there we may consider also offering these items within the canteen too. Please note there will be an additional $1.00 cost on all items that are gluten free.
Toasted Wraps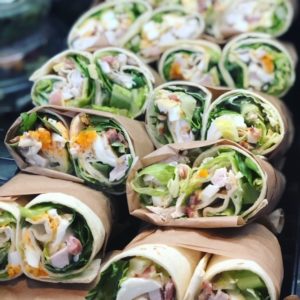 Ham and cheese
Chicken and cheese
Toasties
Ham and cheese
Ham, cheese and tomato
Cold Wraps and Salads
Made to order salad wraps
Chicken Caesar wrap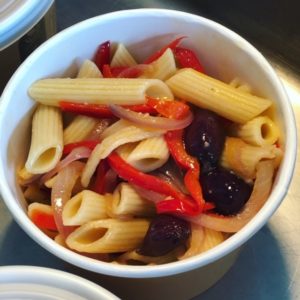 Chicken Caesar salad
Burgers/Subs
Chicken Caesar burger
Chicken Parmigiana burger
Hot dog
Mexican beef burrito
Grilled fish tacos
Daily Pasta Cups
Chicken and bacon
Chicken and mushroom
Bolognaise
Spanish onion, capsicum and olive
Macaroni cheese
Eastcoast Beverages
Last week Eastcoast Beverages provided a free tasting of their range of delicious fruit juices.  The student response was extremely positive and as a result of this we are now going to extend the range to include Jive Juice, a kiwi and peach smoothie.
FlexiSchools
The canteen would like to remind parents who use Flexischools to update their child's new year group on their account as we have had a number of students unable to find their orders last week due to them being placed in the incorrect year tray.
Facebook and Instagram
Please follow us on both Instagram and Facebook at Fresh Food Fast for more information, shared recipes and great giveaways.