New Year 7 and 8 Technology
Technology Mandatory engages students in design and production activities as they develop solutions to identified needs and opportunities.
Technologies affect and enrich the lives of people and societies globally and contribute to shaping preferred futures. Through the production of innovative solutions to contextually relevant problems, students are provided with opportunities to use a variety of thinking str­ategies, embrace new concepts and learn through trialling, testing and refining ideas.
Agriculture and Food Technologies
This year has seen the introduction of a new syllabus for Technology Mandatory. Year 7 have been studying Agriculture and Food Technologies as a core component of the course. Purpose built gardens have seen Year 7 looking at the growth and development of various plants throughout Term 1. During this term the students have also been introduced to our timber and metal workshops in producing a Planter Box Project. They have been successful in using various equipment and hand tools in producing this project.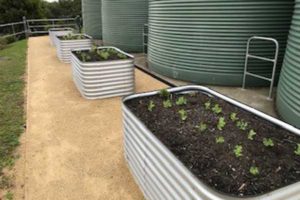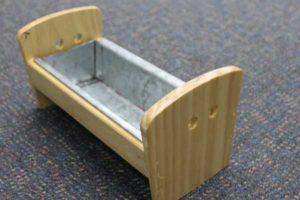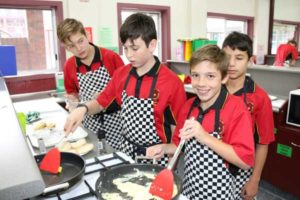 In recent weeks, Year 7 have started to learn about the kitchen basics in hygiene and safety. The students have been introduced to our school kitchen and have already completed their first dish of scrambled eggs. Very soon they will complete a fruit salad practical which focusses on basic organisation and food preparation skills. During each practical the students work in groups of two and it has been great to see the students further develop their communication and teamwork skills which is vital when working within a kitchen.
Digital Technologies

'Digital Technologies gives students a range of skills that allow them to express themselves creatively in ways that we haven't even thought of before.' James Curran CEO of Grok Learning
So how can we future proof our students for Technologies? At St Edward's College, Technology Mandatory, the Digital Technologies strand is a rich and complex strand that provides students with opportunities to become technologically literate individuals capable of developing creative solutions to identified problems and situations. From the design process of investigating and defining, generating and design, producing and implementing, and evaluating solutions and create digital systems.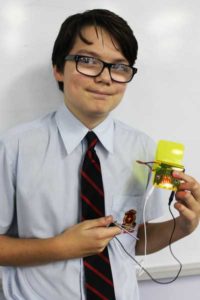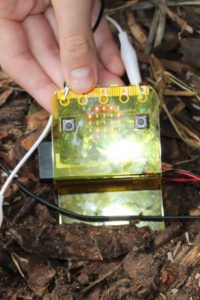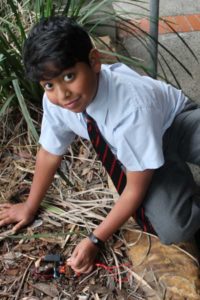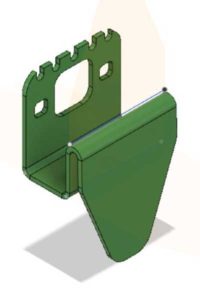 We allow students to manipulate real world data sets in a way that is much more authentic and closer to the things that are done as a practising Scientist and Computer Programmer. We are providing the opportunity to research and investigate current monitoring systems, writing algorithms and complex program text-based language that are valued in our society and are integral to Australia's economic future with the innovation of a Moisture Sensor system. From researching current monitoring systems to writing algorithms and complex program text-based language to produce a fully functioning Moisture Sensor with Microbit.