Invitation to the 2019 Apprenticeship and Traineeship Expos
2019 Apprenticeship and Traineeship Expos
An opportunity for students and families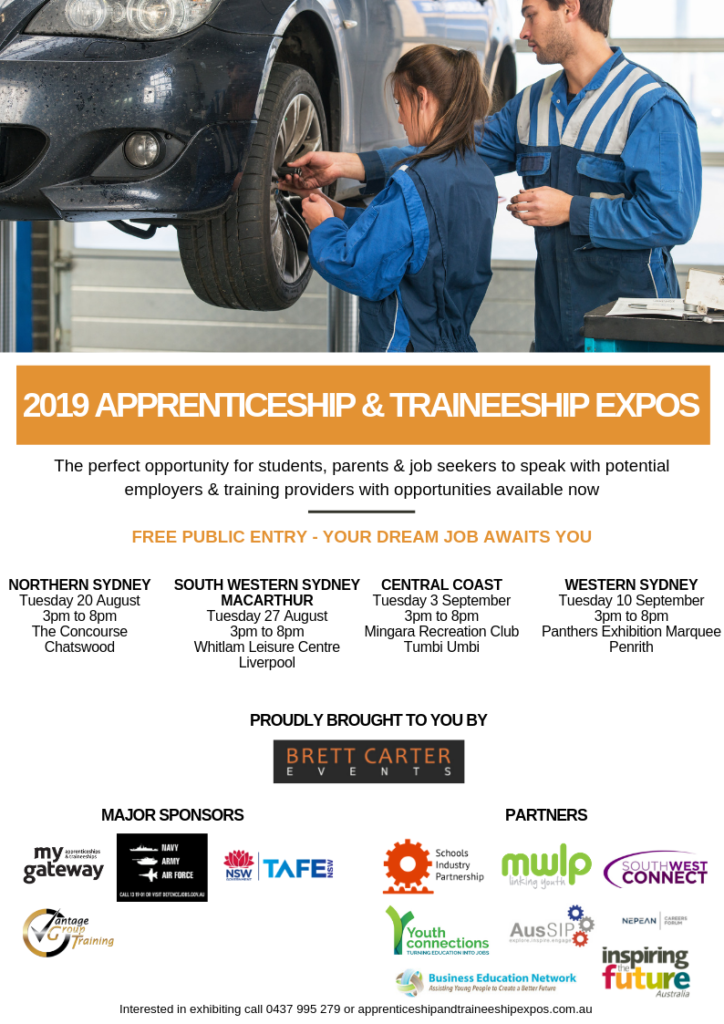 About the Expos
The Apprenticeship and Traineeship Expos are held annually and have grown to a status where they are widely accepted as the premier events of their kind in NSW.
The timing of the expos are a hit with families as they allow parents to attend with their children and have those all important career chats with industry experts.
Over 230 Exhibitors and 11000 Visitors attended the expos last year.
The expos kicks off the recruitment process. Exhibitors get the chance to collect resumes and promote their organisation for upcoming recruitment drives.
School Careers Advisers are on hand to meet career seekers and parents to discuss career options.
View a short video of the Western Sydney Apprenticeship and Traineeship Expo here.
With a lot of Sydney's major infrastructure projects underway – Western Sydney Airport, road, as well as community, business and residential developments, there has never been a better time to start your journey on a rewarding career path.
This is the perfect chance to meet industry experts from a range of interesting fields and apply for apprenticeships, traineeships, jobs and further education from exhibitors representing industry, businesses, group training companies, registered training organisations and many more.