Futsal
The College fielded two teams in this year's Central Coast Schools tournament, such is the depth of talent at the school.
Both teams competed in good spirits and represented the College in the appropriate manner. The two teams were drawn in separate pools and played three games each before progressing to the finals. St Edward's 2 played some outstanding futsal and combined as a team both in defense and attack. Christian Sparacino, Beau Watsson and Jeremy Hibbert were instrumental in leading the team at both ends of the court. Christian proved to be an excellent target player and scored a number of key goals. Jeremy captained the side with exemplary leadership and his rigorous style of play was infectious. The Team cruised through pool games scoring 18 goals and conceding on only 4 occasions. They were then rushed onto the court for their quarter-final, but this didn't phase them and the team recorded a strong 6-2 victory. Unfortunately, the two teams met each other in the semi-final and although St Edward's 2 fought hard, they were defeated 3-8 by a very strong St Edward's 1.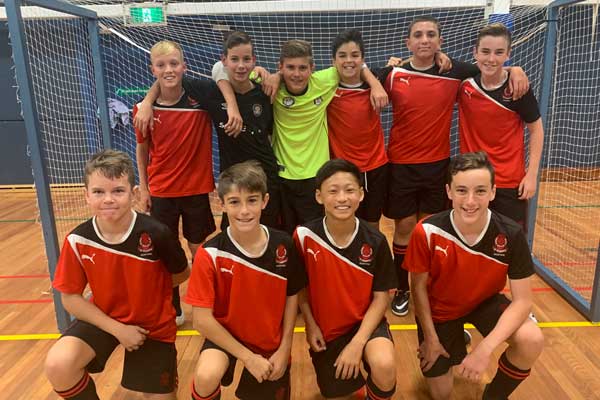 St Edward's 1 had an outstanding tournament. The Team brushed all opposition aside on the way to an emphatic final victory. The Team made light work of the first three games scoring 32 goals and only conceding one. They then went on to record a resounding quarter-final victory before taking on their school mates and friends in the semi-final. The game was hotly contested with the opposition showing resistance and fortitude in the face of adversity. Will Rankin and Joseph Lewis were outstanding in attack, while Noah Hutchins and Jude Rankin fought hard to keep our goal unbreeched. However, a four-goal lead was cut to two by industrious work from the opposition. Tahj Werner, Matthew Kairouz and Aidan Ellis restored the four-goal cushion and an entertaining game ended 8-3. Indeed, this proved to be the toughest test of the whole tournament as the Team recorded a demoralising 11-1 victory over Green Point 1 to secure the title of Central Coast Schools Futsal Champions. The Team now moves on to the State tournament at Newcastle in June.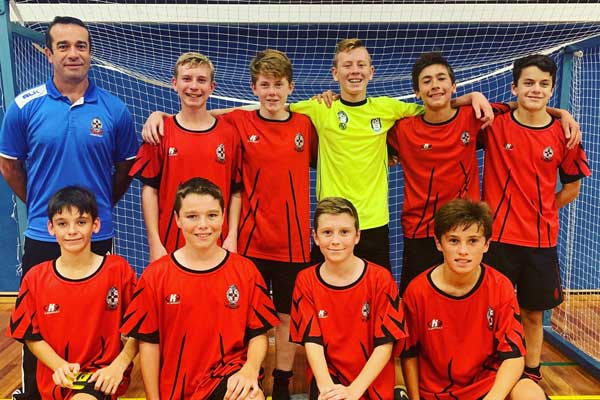 Tournament Results

St Edward's Team 1
St Edward's Team 2
St Edward's vs Green Point 2 – Win 11-1
St Edward's 2 vs Lake Munmorah – Win 5-1
St Edward's vs Henry Kendal  – Win 10-0
St Edward's 2 vs St Philips – Win 7-1
St Edward's vs Wyong – Win 11-0
St Edward's 2 vs Berkeley Vale – Win 6-2
Quarter Final:
St Edward's vs St Philips – Win 9-0
Quarter Final:
St Edward's 2 vs Lake Munmorah – Win 6-2
Semi Final:
St Edward's vs St Edward's 2 – Win 8-3
Semi Final:
St Edward's 2 vs St Edward's 1 – Loss 3-8
Final:
St Edward's vs Green Point 1 – Win 11-1