English Competitions
If there is a bright side to being at home much more, it is extra time for reading and writing.
Join in some great competitions and you could win cash prizes, books, vouchers and more. Details to school competitions are available in your English Canvas pages under the heading COMPETITIONS and links to external competitions can be found below. Happy writing and creating.
School Competitions
Year 7 Only – Fortress Building Competition
To launch the creative writing on Epic Quests that Year 7 will do this term we usually do a fortress building session here at school. We want to run it online using whatever students can find at home.  More information on the Canvas English page.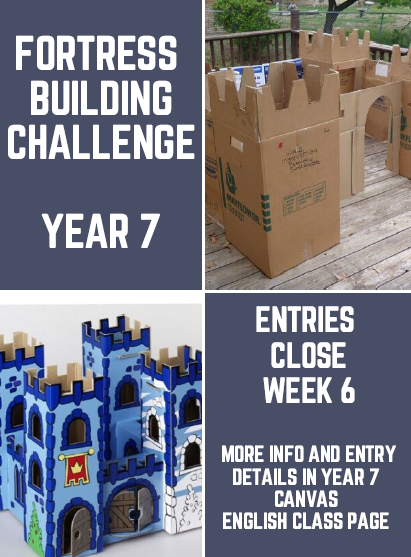 Whole School Writing Competition
Great prizes for each Year group, more details in student Canvas pages.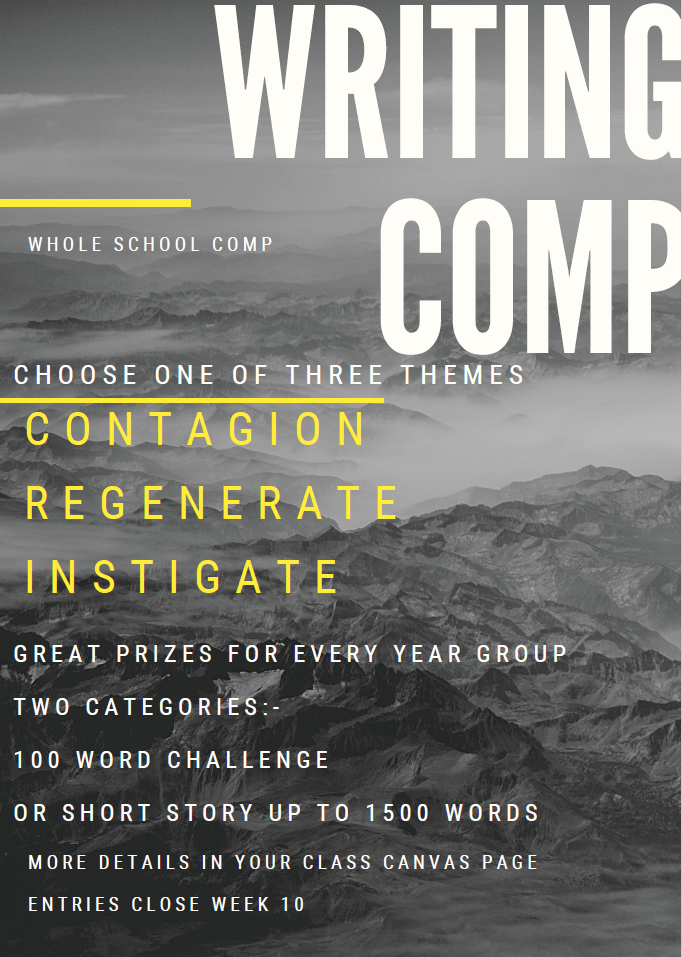 External Competitions
ABC Haiku Challenge
Click here for more information
Storybombing
Click here for more information
Poetry Slam
Events will be announced – if you are interested sign up to this page to stay up to date on these events