Environment Portfolio Report
Movember 2020
The Environment, Sport, Wellbeing and Healthy Lifestyle Portfolio led staff and students to Gro a Mo for the month of November to help raise funds and awareness to support men's health for all the dads, brothers, sons and mates in their lives.
Thank you to the College community for supporting this initiative and helping to raise an incredible $2,695!  These funds help to improve men's lives through projects focused on prostate cancer, testicular cancer, mental health and suicide prevention.
The following staff and students are to be congratulated for taking part in Movember and helping to  make a difference!
Year 7: Cooper Spinks
Year 8: Aiden Blackman
Year 10: Ryan Collings, Tom Crouch, Bailey Gosper, Zane Kirkman, Daniel McLoughlin, Xavier-John Nisbett, Christian Rose
Year 11: Will Drennan, Harry Ellwood, Otis Farrugia, Joshua Gower, Jack Hanna, Cooper Irwin, Logan Jeans, Kai Wheelock, Beckham White, Joshua Zaia
Year 12: Jacob Curcio, Jordan Terzian
This was our second year participating in Movember and was a great way to end the year.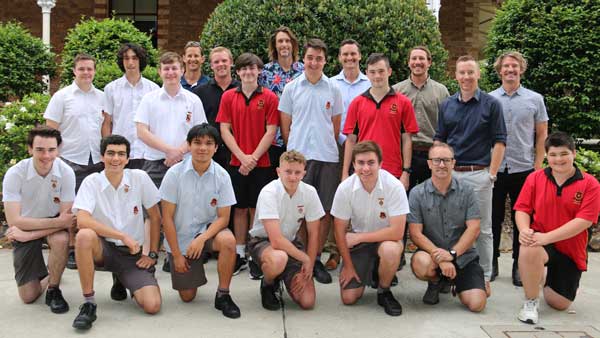 Clean4Shore
Please see below the Activity Report from the Clean4Shore activity from 26 November 2020.