CSBB Athletics Carnival
On Monday 4 September, the College Athletics Team travelled to SOPAC, Homebush to compete in the Catholic Schools Broken Bay (CSBB) Athletics Championships.
We were greeted with fantastic weather and a wonderful day of competition results on the track. Highlights for the day included:
Five individual record breakers; Will Browning (Under 17+, 800 m – 2:04:08), Cooper Jones (Under 16, 400 m – 51:12sec), and Zach Zammut (12-15 years Triple Jump – 11.69 m), Rhyan Sayles (Under 16-19 Tf01 – 100 m, 200 m Long Jump) and Riley Schroder (Under 12-15 Tf40 – Discus).
Both Rhyan Sayles (16+) and Riley Schroder (12-15 years) competing for the first time in the Multiclass division. Rhyan was crowned Under 16-19 Multiclass Boys Age Champion and Riley came second in the Under 12-15 Division. A fantastic achievement for both boys.
21 Boys qualifying for the CSBB team to contest the CSNSW Athletics Championships
Under 12

Mason Protestas: 100 m, Shot Put
Danila Tuntsov:  Javelin
Fraser Boake:  800 m
Ewan McHale: 200 m, Long Jump

Under 13

Ashton Mexon: High Jump

Under 15

Asher Armstrong: 1500 m, 800 m
Guiseppe Merillo: 100 m
Olly Graham:  Javelin
Zach Zammut:  (12-15) Triple Jump

Under 16

Jay Clarke: 100 m, 200 m
Cooper Jones:  200 m, 400 m
Deakin Wright: 800 m, 1500 m

Age 17+

Noah Nakagawa:  100 m, 200 m
Will Browning: 800 m, 1500 m
Keenan White: 1500 m
Thomas Lawton:  400 m, 800 m
Zane Smith:  High Jump
Sione Ofahengaue: Shot Put, Discus
Marley Medina: Long Jump, (16+) Triple Jump

Multiclass

Rhyan Sayles:  (16+) 100 m, 200 m, Long Jump
Riley Schroder:(12-15yrs) Discus
A number of near misses – boys who placed second or third:  Owen Clark, Jamie Hughes, Ronnie Jordan, Bradley Plummer, Joseph Sanfilippo, Mitchell Ryan, Xavier McNeil, Rasmus Borg, Thomas McArdle, Harry Call, and Jamie Vernon.
Our Open Boys Relay team (Jay Clarke, Calan Tucker, Bradley Plummer and Noah Nakagawa) coming within half-a-second of the previous record.
Winning the Opens (16-19) Boys Point Score and coming second in both the Junior (12-13) and Intermediate (14-15) divisions. Overall, the Champion Boys school.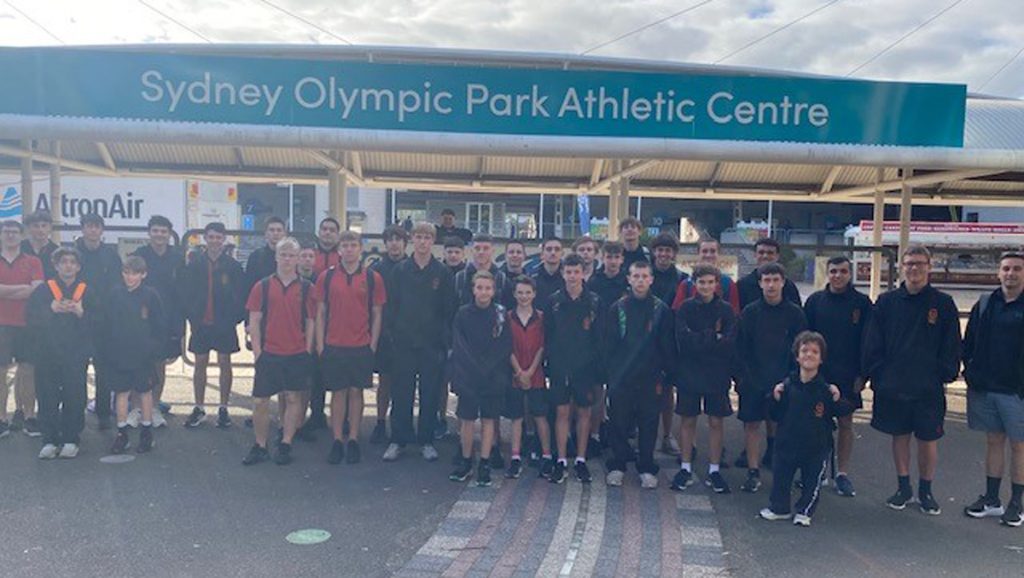 Return to Newsletter