Careers – University Information and Opportunities
Please see the information below regarding university information and opportunities.
---
Are you a high-achieving senior student  interested in a career in teaching? Great news, applications for the NSW Department of Education's scholarships for future teachers are now open.
Available to HSC students, the scholarships offer a range of benefits and incentives, including financial support whilst studying and a permanent teaching position in a NSW public school on successful completion of studies.
A number of scholarship programs are available, including:
Applications for the department's future teacher scholarship programs close Friday, 26 August 2022.
To find out more about the scholarship programs and for advice on how to apply, register for a Teaching 101 Webinar with the Teach NSW team throughout July and August. Career advisors are encouraged to register to view a session with their senior students.
There are also a range of programs currently open to NSW Department of Education teachers looking to enhance their career. The programs offer the opportunity to retrain or upskill in a high-demand or specialist teaching area.
For further information, visit the Teach NSW website, or contact the team via hrpromotions@det.nsw.edu.au.
---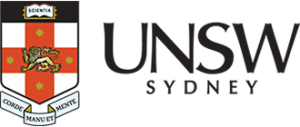 Do not miss some great opportunities.
Scholarship & Bursary information First Round Applications will close on 25 September 2022.
Applications to live at New College in 2023 are now open. Applications require an interview with the Dean.
If you will be in this part of Sydney at another time and would like to arrange a tour of the New College, or would like to bring a group of students to UNSW, we can arrange a suitable tour. Please email admissions@newcollege.unsw.edu.au to make a booking.
---

UPCOMING EVENTS FOR STUDENTS
OPEN DAY (ON CAMPUS)
13 August 2022
Students and parents are invited to join us on campus on Open Day to experience all we have to offer. They can attend info sessions, speak with academics about our degrees, majors and specialisations; learn about our scholarships, adjustment factors and pathways; speak to current students about uni life, and jump on a campus and faculty tours.
MACQUARIE UNIVERSITY CO-OP Q&A -How to apply and make your application stand out.
16 August 2022; 5:00 – 5:30pm
Hear from our Student Ambassadors who received offers via this program and are current students at Macquarie, along with academics associated with the program. In this session, we'll provide information on how to apply for Macquarie's Co-op program while providing attendees the opportunity to ask questions.
---

The ICMS Professional Scholarship Program is exemplary within the Australian Higher Education sector.
The ICMS Professional Scholarship is open to Australian and New Zealand high school students currently completing their final school year or those on a Gap Year
Applications for this scholarship will be considered for the ICMS Professional Scholarship. ICMS will match the candidates to the most appropriate scholarship. Students are welcome to note or refer to a particular scholarship in their written application.
Together with the Corporate Sponsored Scholarships, ICMS Professional Scholarships include:
ICMS Bachelor of Property (Development, Investment and Valuation) Scholarship
JOIN US AT ICMS OPEN DAY THIS AUGUST
The International College of Management, Sydney (ICMS) is a leader in career-focused education, offering internationally recognised undergraduate bachelor's degrees and postgraduate master's degrees at our Manly and Sydney City campuses.
Join us at our annual on-campus Open Day!
You'll discover why ICMS's personal mentoring approach could make all the difference to your future career success – and help you to make the most of your student years!
SNAP SHOT of the DAY
Attend Degree course briefings with Lecturers
Get insights from Current Students
Find out about Scholarships
Learn about our Work Integrated Learning program
Hear from industry leading Alumni
Speak personally to Admissions
Save your spot now! Open Day will be held at our iconic Manly campus overlooking the beach – space is limited, so be quick. We promise to send you the full schedule and reminders nearer the time.
WHAT TO EXPECT
Being a 'Professional Mentor' to our students is not simply about the fact that 100% of our degrees include built-in Industry Training experience. It's an approach that is woven into all that we do.
Come and learn what it could mean for your career!
---

Southern Cross University is offering one lucky student the opportunity to win a scholarship worth $15,000! To enter, register for Southern Cross University Open Day 2022 and submit a 200-word response or a 90 second video answering this question:
"Why do you want to study at Southern Cross University?"
Your entry can be as creative as you wish! Check out last year's winner for inspiration.
Register Here
The Southern Cross University Open Day Scholarship Competition ends 12 August 2022. Terms and conditions apply.
This year, Open Day is back in-person and online at Southern Cross University. Right now, you can explore online content about courses, campuses, and the student experience.
Then from 5–7 August, register to experience campus tours and live panel sessions hosted by lecturers, students, and industry experts at the Gold Coast, Lismore and Coffs Harbour campuses.
---