Careers – University Information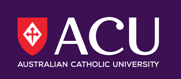 Click here to see upcoming events at ACU
---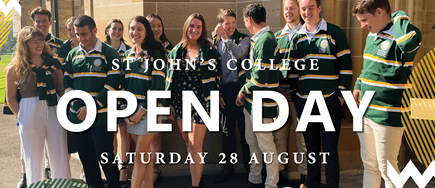 St John's College is excited to welcome prospective students and their parents to our Virtual Open Day on Saturday 29 August at 2.30pm.
In light of the Greater Sydney lockdown being extended, and with our first priority being the safety of our current students, broader community, and staff members, we've decided to move our 2021 Open Day online.
This event will be held via Zoom and is open to any students interested in on-campus living in 2022 or 2023, and their parents. You are, of course, also more than welcome to join if you'd like. Register here to receive the Zoom link.
Virtual Open Day will have many the same features of our in-person Open Day, with attendees able to tune in from the comfort of their own homes. Absolutely no judgement from us if anyone wants to join in their PJs!
If you've got any students interested in on-campus accommodation or the University of Sydney in 2022 or 2023, we'd love to see them at our Virtual Open Day.
They can register for this event via the button below. Shy students can also submit any questions they have via this form, in case there's any nerves about speaking up on camera in front of their peers.
Interested students, or their parents, can also check out our Facebook event for updates.
 Just a quick reminder that applications for our 2022 cohort are currently open, with admissions interviews well underway. Our Main Round of offers will be released on Friday 24 September and we suggest students complete their applications well in advance of this date to avoid disappointment.  
---

Macquarie University
Studying at Macquarie University will multiply your potential for success. Join Open Day online and find out how Macquarie's industry connections, personalised degrees and practical experiences ensure you're job-ready when you graduate. Just a few reasons why Macquarie's ranked number one in Australia for graduate employment rate.
Open Day is an experience made for (YOU)us
At any time throughout the day, you can check out the livestreaming student-hosted centre stage and find out about:
Macquarie Entry
scholarships
adjustment factors
pathway programs
how to apply
campus life
You'll also have the opportunity to:
speak one-to-one with academics
talk via live chat with the University's contact centre about all things Macquarie
watch on-demand videos about degrees and much more.
Saturday, 14 August 2021
10am – 4pm
Register at openday.mq.edu.au
---

Due to growing concerns about COVID-19, we have made the decision to move our Open Day to an online event. At this time, the health of our staff, students and guests is a priority for us. We understand you may be disappointed, and we apologise for the inconvenience.
As mentioned, the good news is you can join us for our Virtual Open Day on Tuesday 17 August.
Virtual Open Day is a customisable online event, where students can tune in to webinars, chat live with our Course and Careers Advisors, learn about our courses, take virtual campus tours, and hear from industry leaders, expert academics and students past and present.
---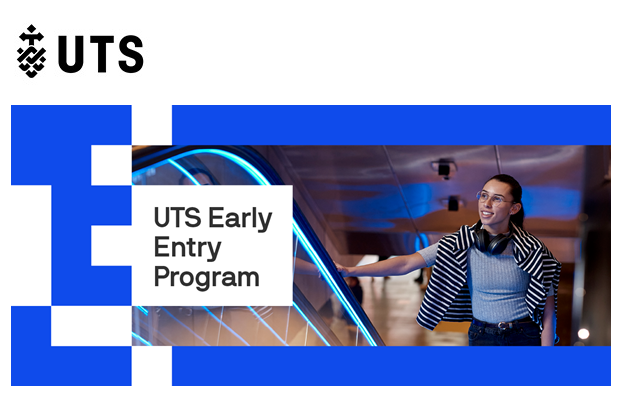 Early Entry Video
Learn about the eligibility criteria, application process, key dates and more.
The presentation from the video is also available to download.
Event Details
Date:     Tuesday 17 August 2021
Time:     8.30 am to 9.15 am and 3.30 pm and 4.15 pm
Where:  Online
Open Day
We're hosting our online Open Day across Saturday 28 August and Tuesday 31 August. There'll be 150+ activities including workshops, webinars, virtual tours and more
Click Here for More Information
---

2022 Accommodation Applications Opening 7 October
Semester 1, 2022 accommodation applications will open on Thursday 7 October. Students will be required to pay a $100 application fee.
To ensure an easy application process, we encourage students to register a profile on the Student Living Accommodation Portal.
Students can view our different accommodation options on our website.
Accommodation applications are extremely competitive, with hundreds of students applying to live on campus every year.
We encourage all students to be ready to apply as soon as applications open to ensure the best possible chance of living on campus next year!
Update to Central Coast Nursing program and addition of Midwifery program
We are excited to provide you with an update on our Central Coast Nursing program and the addition of the Midwifery program to the Central Coast.
From Semester 1 2022 the Bachelor of Nursing, currently running at Ourimbah campus will be taught from our new world-class Central Coast Clinical School (CCCS) at the Gosford campus. The Bachelor of Midwifery, a new addition to the Central Coast will also be taught at the Gosford Clinical school.
This world-class facility offers students the opportunity to practice their skills in a simulated clinical environment, whilst working alongside leading researchers and clinicians. Students will have access to purpose-built problem-based learning rooms, virtual reality, and simulated laboratories where they can practice clinical skills before going out onto placement. This exciting medical, research and innovation hub is an incredible opportunity for our students from nursing, midwifery and medicine.
Details of the courses below:
Program: Bachelor of Nursing
Location: Gosford
UAC Code: 483610
Program: Bachelor of Midwifery
Location: Gosford
UAC Code: 489811
Students that have these programs in their UAC preferences will receive a direct email from the University.
*Please note that our Nursing and Midwifery degree programs will also continue to be taught at our Callaghan Campus.
Take a look inside the Central Coast Clinical School here.
Update on Bachelor of Music Degree University of Newcastle from 2022:  
The new improved degrees have been designed to meet industry demand and will prepare students for a great career in the music and performing arts industries. Through practical and creative learning experiences in the performing arts, music, song writing, sound production and scenography they will graduate career-ready.
Students will be communicated to this afternoon to let them know:
They will need to update their preferences in UAC.
Simply log into UAC and replace them with the new course codes below:
Bachelor of Music and Performing Arts the UAC Code is: 489814
Bachelor of Music and Performing Arts / Bachelor of Arts the UAC Code is: 489813
A reminder that a music audition is also required as part of their application for further details click here.
If you have any questions please get in touch with your Future Students Team regional contact.
---
University Open Days and Tour Updates for 2021
Please see the link below for more information
---