Careers – University Information

Year 12 Subject Spotlight Changes
The University of Newcastle recently completed a detailed review of data related to admissions, success and re
tention of students who have joined University of Newcastle through the Year 12 Subject Spotlight Scheme pathway over the last three years.
Based on the analysis, we are introducing some revisions for 2022 admissions to ensure incoming students are offered an admission pathway which provides the greatest opportunity for success.
To be eligible for admission through the Subject Spotlight Scheme, applicants will now need to achieve:
a Band 4* in English or English Advanced
AND
appropriate marks in any one other approved HSC subject linked to the degree that they are applying for.
The inclusion of English as a common requirement has been made to ensure that we are selecting applicants who are suitably prepared to succeed in undergraduate studies, and also to promote the importance of literacy across all tertiary disciplines.
* Applicants for Combined Laws programs must achieve a Band 6 in English or English Advanced to be eligible.
Please note that no combined programs, with the exception of Combined Laws, will be included in the pathway for 2022 admissions.
You can view the full list of degrees and associated HSC subjects here.
Jobs of the Future Webinar Series – Register Now!
This webinar series will offer insights into the changing world of work and the skills you'll need to thrive in it. You'll hear from a variety of current students, academic staff and graduates. It's an event for students, parents, and teachers, who want to know more about the jobs of the future and the role of engineering, science, computing and IT in tackling the world's biggest problems.
Open Days 2021
NEW DATE Saturday 11 September 2021 (Dependent on COVID guidelines and restrictions)
Register for Open Day Events
The University of Newcastle
Central Coast Campus
10 Chittaway Road Ourimbah NSW 2258 Australia
Exciting updates to Central Coast Nursing program and the addition of the Midwifery program to the Central Coast.
From Semester 1 2022 the Bachelor of Nursing, currently running at Ourimbah campus will be taught from our new world-class Central Coast Clinical School (CCCS) at the Gosford campus. The Bachelor of Midwifery, a new addition to the Central Coast will also be taught at the Gosford Clinical school. This world-class facility offers students the opportunity to practice their skills in a simulated clinical environment, whilst working alongside leading researchers and clinicians. Student will have access to purpose-built problem-based learning rooms, virtual reality, and simulated laboratories where you can practice your clinical skills before going out onto placement. This exciting medical, research and innovation hub is an incredible opportunity for our students from nursing, midwifery and medicine.
Details of the courses below:
Program: Bachelor of Nursing
Location:  Gosford
UAC Code: 483610
Program: Bachelor of Midwifery
Location: Gosford
UAC Code: 489811
Students that have these programs in their UAC preferences will receive a direct email from the University.
*Please note that our Nursing and Midwifery degree programs will also continue to be taught at our Callaghan Campus. Take a look inside the Central Coast Clinical School here.
---
UCAT Information
Prepare for the UCAT with the new App, see link below for more information:
---
Are you worried you won't qualify for uni next year? Because there's more than one way to 'get in'.
Here at Open Universities Australia, we have a unique open-door policy that makes it possible for everyone to enrol in undergraduate subjects online, regardless of their ATAR results or study history.
Once you pass your initial subjects, we'll help you transition into a degree with the uni of your choice, either online or on-campus.
When you study through us, you have access to:
over 2,000 online undergraduate subjects from top universities
hundreds of flexible online degrees, with full government funding
pathways into on-campus study.
If you still have questions, or you'd like unbiased course advice, feel free to get in touch with one of our student advisors via phone, live chat or email. We're here to help whenever you need.
---
TERM 3 UPDATE
Sydney's latest lockdown has created another twist for high schools, our outreach activities and even Open Day which was planned to include on-campus activity. We have moved quickly and shifted all our activities to online to better support and reach your students in these ever changing and uncertain times.
Anxiety and stress is sure to elevate for your Year 12 students so please remind them to apply for both our early entry schemes – Macquarie Leaders and Achievers and the Schools Recommendation Scheme (SRS). Both Schemes will take into account the challenges and adversity these students have faced over the last two years.
Our Covid-19 Impact Points (5 adjustment factors) will also be available to all Year 12 students applying for a course at Macquarie Uni in Session 1, 2022.
2021 KEY DATES
21 July – 5 August 
Macquarie Leaders & Achievers workshops (Wednesdays and Thursdays)
July – November
Careers Advisers Monthly Lunch and Learn Series
Coming up 11 August at 1-1.30pm
Macquarie's Top Ten FAQs
Register now
Saturday 14 August
Open Day
Tuesday 17 August
Co-op webinar
OPEN DAY (STREAMED)
Join us ONLINE on Saturday August 14 for Open Day.
We will be broadcasting live from Studio MQ showcasing all the uni has to offer. Our student hosts will chat with academics, university reps and current students, bringing the Open Day experience to you.
From Studio MQ jump onto one of our area of study pages with Academics available via live chat to answer your burning questions along with informative videos, downloadable documents and a list of questions we are frequently asked.
Download your Open Day poster here
LEADERS & ACHIEVERS WORKSHOPS
We will be running workshops and Q&A sessions to help students with any questions they may have on the application process.
Note: Up to 20 scholarships at $10,000 per year have been confirmed for the top applicants in the Macquarie Leaders and Achievers Scheme!
When: 5pm Wednesdays and Thursdays
21 July – 5 August.
Mode: Online – Streamed
COVID-19 IMPACT POINTS
We recognise the significant impact this pandemic has had on students and the stress related to university entry for 2022.
To reassure Year 12 students, all applicants applying for a Session 1, 2022 undergraduate degree will automatically receive five COVID-19 Impact Points.
Prospective students will not have to apply for these additional adjustment factors as they will be automatically applied via their Universities Admission Centre (UAC) application.
CO-OP WEBINAR
Our three Co-op programs are ideal for high achievers who demonstrate interest in the accounting, actuarial or business analytics professions.
This webinar will go through the features of the programs and the application process.
When: Tuesday 17 August at 5pm
Mode: Online – Zoom
Who: Students interested in actuarial, accounting and/or business analytics
PERSONAL CONSULTATIONS
Book a 30min 1-on-1 consultation with one of our expert student advisers.
When: Mon – Fri (9am – 5pm)
Mode: Online – Zoom
---

Experience Bond at our 2021 Open Days
We have some great news for you – this year, we're hosting not one Open Day, but two!
Join us online next Saturday, 24 July for our Open Day Live broadcast or experience it for yourself on campus on 7 August.
Please register to attend and share with your interested students.
Click here to register to attend
---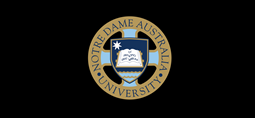 2022 Young Achievers Early Offer Program
We are happy to advise that Year 12 students who have applied through our Early Offer Program are starting to receive their offers. There is still time for your Year 12 students to submit an application for our Early Offer Program, which provides Year 12 students with the opportunity to secure a place at university before they even sit for their final HSC exams. This reduces the pressure on them during this often stressful time, leaving them free to focus on doing their best in their exams.
The program takes into consideration students' personal qualities, their motivation to study, as well as details of their achievements and community involvement, to reflect Notre Dame's holistic approach to supporting students and inspiring learning. Students are required to provide copies of available Year 11 and Year 12 reports, their NESA number, and are also encouraged to include supporting documents and written recommendations along with their application.
Applications are now open for the Early Offer Program and will close on 1 September 2021. Students apply directly to the University.
Open Day— 28 August 2021
Our 2021 Sydney Open Day is an excellent opportunity for future students to explore our campus, and to chat to academics and current students about study options, university life, clubs, societies, and more. There will even be mini lectures to give visiting students an interactive taste of life as a Notre Dame student.
Year 12 students and their parents are inviting to our exclusive Early Offer Session. This session is the best opportunity to find out more about the benefits of receiving an Early Offer, how to apply, and to hear current students and  Notre Dame alumni speak about their experiences.
---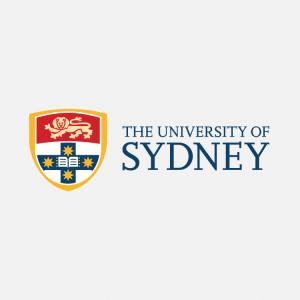 We have a range of online engagements available for students, and we've prepared a fantastic series of webinars to be delivered throughout term 3:
---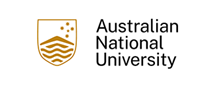 ANU Hybrid Open Day
In light of the ever-changing COVID19 situation, we are hosting a hybrid ANU Open Day on Saturday 14 August 2021, from 9am to 4pm. Prospective students and parents will be able to engage with ANU online and in-person to learn about our programs, experience student life and access virtual content.
We are keeping everyone in our thoughts at this difficult time and hope you are able to stay well and safe, and join us in-person or virtually. Register your interest below.
---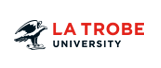 Update on course developments for 2022 coming soon
We're always looking for new ways to improve our portfolio and give students greater choice, flexibility and support.
So, when students study with us, they can study online, in person or both, and they can choose from an increased number of majors and minors.
Course changes in 2022 (subject to Academic Board approvals):
Bachelor of Arts will offer increased choice with a selection of 50 flexible majors (Melbourne Campus) available, and an entirely online version supported by full access to on-campus support services and work integrated learning opportunities in Melbourne and our regional campuses.
Bachelor of Business – students will have more time to decide on their main study area. Formerly students could enter into a Bachelor of Business or a range of "tagged" degrees. Eg. Bachelor of Business (Marketing). In the new structure students will enter into the Bachelor of Business and choose their major while studying. Their transcript will reflect their major eg. Bachelor of Business (Marketing). This new structure offers greater breadth to business studies, with digital business at the core of our business and commerce degrees.
Bachelor of Commerce will offer majors and minors to expand choice and flexibility aligning to professional career outcomes with digital business at the core and the option to take the new Industry Partner Minor.
Bachelor of Laws will transform into the Bachelor of Laws (Honours) offering students a higher-level law qualification with Honours in just 4 years.
Bachelor of International Relations will become the Bachelor of Global Studies, a degree for the internationally engaged student who wants to pursue the study of other cultures, societies and politics with significant mobility options. The new program offers a greater level of flexibility with multiple major options available. For high achieving students we will also be offering double degrees in Bachelor of Laws (Honours)/ Bachelor of Global Studies and Bachelor of Commerce/ Bachelor of Global Studies.
New pathways for aspiring teachers with a Diploma of Teacher Education and Associate Degree of Teacher Education assisting passionate students to reach their goal of becoming a teacher and pathway to La Trobe's Bachelor of Education programs. This program replaces the Bachelor of Educational Studies. It is recommended that students who are uncertain of whether they will receive the ATAR needed to enter a Bachelor of Education program also preference La Trobe's education pathways.
Students will also have the flexibility of more course entry and exit points – this means more pathway opportunities and the chance to graduate with a Diploma after one year of study.
Find out more at Virtual Open Day 2021
---

Applications for UOW Early Admission are open now.
Early Admission is UOW's early offer program for students completing Year 12 during 2021. Our assessors look beyond marks and grades and will consider unique skills and experiences, alongside their year 11 results. We know that 2020 was hard for year 11 students moving into year 12, and that will be considered as part of the assessments. As part of their online application, students will also have the opportunity to let us know of any hardships they've faced that may affect their grades etc.
For more information, head to uow.edu.au/early-admission
---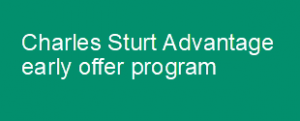 Our Charles Sturt Advantage early offer program helped more than 1800 students secure an offer to study with us in 2020.
You'll want to let your students know about early offers for study at Charles Sturt University, Juliana.
Round two applications for our 2021 early offer program will open soon. Save the date now so you don't miss out!
We're looking at your students Year 11 results and searching for people with soft skills – things like communication skills, resilience, empathy and a motivation to create a world worth living in.
Successful students will unlock a world of possibilities through the Charles Sturt Advantage early offer program. Benefits include:
a study offer before students sit their exams
an exclusive support program to help students step into life as an official Charles Sturt student full of confidence.
You can also join our online information session on 2 August to learn more about our early offer program and ask any questions you have.
Key Dates
Applications open – 26 July
Applications close – Midnight 30 September
Offers made – Late October
Start your course – February 2022