Careers – University and Post School Learning Information
See the links below for the latest information from Universities and other post school learning opportunities.
---

Helpful Links for Year 12 Students
Macquarie Leaders and Achievers Early Entry Scheme
Register for Year 12 Webinar Series
Consult with an expert Student Advisor
---

Applications are now open for our Early Entry Program. Students can apply for their preferred bachelor's degree and if successful, will receive an offer before the HSC exams!
Click Here for More Information
Open Day
You're invited to join us at our annual Open Day! Our Sydney campus in The Rocks will come alive with course info sessions, campus tours, performances and all the AIM study essentials – entry pathways, scholarships, how to apply, fees, support services and more.
Date: Saturday 26 August 2023
Time: 10AM to 3PM
Location: 27 Nurses Walk, The Rocks
Webinar:  Building a Lasting Career in Music Industry
---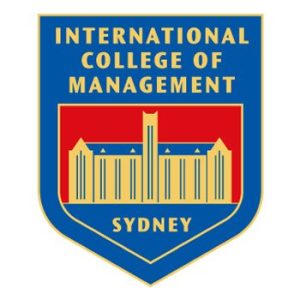 ICMS OPEN DAY 2023
The International College of Management, Sydney (ICMS) is a leader in career-focused education, offering internationally recognised undergraduate bachelor's degrees and postgraduate master's degrees at our Manly and Sydney City campuses. At the ICMS Open Day you will learn about all the degrees offered and discover why ICMS's personal mentoring approach could make all the difference to your future career success – and help you to make the most of your student years!
Date: 6th August, 2023
Time: From 10:00am to 2:00pm
Location: "Castle Campus", 151 Darley Road, Manly, NSW
Attend Degree Course Briefings with Lecturers
Get insights from Current Students
Find out about Scholarships, Early Entry, the Leadership Entry Program and the Elite Athlete Program
Learn about our Work Integrated Learning (Internship) Program
Speak personally to Admissions
HSC Dymocks Tutoring Day
Are you a current Year 12 student stressed about your upcoming HSC Exams? Don't be! ICMS, in collaboration with Dymocks Tutoring, is thrilled to invite you to our FREE revision day on Thursday, September 28th 2023.
Date: Thursday 28th September, 2023
Time: From 8:30am to 4:00pm
Location: Classroom 13, ICMS Campus, 151 Darley Road, Manly, NSW
Throughout the day, you'll have the incredible opportunity to attend 1, 2, or 3 sessions run by expert tutors from Dymocks. These sessions are designed to cover a range of subjects, including English, Mathematics, and Business Studies. Whether you're looking for a comprehensive review of all modules, seeking valuable tips and tricks, or in need of practical guidance on how to excel in the HSC exam, this event is tailored to meet your needs.
---