Careers – University Information
Explore the following links to access up-to-date information directly from universities.
---
Open Day is back on campus this July and August and we're excited to show you around! It's a great opportunity to discover what life at Charles Sturt is all about. And it's not just for students – teachers and careers advisors are welcome too!
You'll get to meet our academics, explore our facilities and chat to current students about what studying with us is really like. From information sessions and campus tours to free food, entertainment and giveaways – there's something for everyone.
Our Open Day website is live, so jump online and have a look around. You'll be able to plan your day by booking info sessions and tours that you're interested in. All attendees over 15 must register to attend Open Day.
Be sure to book early to secure your spot.
---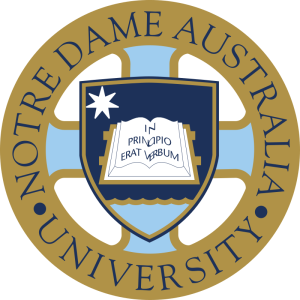 Exam Ready: Navigating HSC Exams with Resilience and Confidence
Monday 10 July | 10am-2pm (AEST) 
Year 11 and 12 students are invited to join us on campus during their school holidays for  a dynamic and interactive workshop designed to equip students with the tools and mindset needed to excel in their upcoming exams.
During this workshop, students will discover strategies to build resilience, manage stress, and cultivate a positive mindset throughout the exam period. Our experienced educators will provide practical study tips and techniques to optimise study preparation.
Notre Dame's Open Day 2023
SATURDAY 26 AUGUST | 10AM TO 3PM
Registrations are live for Notre Dame's Open Day 2023!
This is the best opportunity for students to chat directly with academics, alumni and current students about their study options and university life in a relaxed and festive atmosphere (complete with free food and live entertainment).
We also have dedicated information sessions and hands-on workshops to help your students get engaged with their future. Registrations are essential.
Early Offer 1:1 Application Advice Sessions
We're here to support you. You can contact us on 02 8204 4404 or email sydney@nd.edu.au
---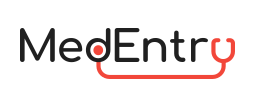 ---

UOW Early Admission
Applications for Early Admission will be open from Monday 19th June – Friday 11th August. Students will apply directly to the UOW website, and can select up to two preferences.
Assessment is based on Year 11 subject performance and the student's performance against UOW's Indicators of Success. Students address these qualities by answering four questions:
Academic Readiness: What are your study strategies when preparing for an important assessment task?
Motivation and Passion: What has influenced your decision to pursue your course or courses of interest?
Communication and Collaboration: Describe a time when you worked with others to achieve a goal.
Planning and Persistence: Tell us about a time when you set yourself a goal and worked really hard to achieve a good result?
Students that are successful for UOW Early Admission will receive their offer/s in early September. Offers are only conditional on students successfully receiving their Higher School Certificate or International Baccalaureate (or interstate equivalent).
We are holding a webinar to help students with their application on Wednesday 28 June at 6pm. Register here
UOW Information Evenings
UOW will be hosting Information Evenings across the state throughout May and June. There are still events coming up in Macarthur, Sutherland, and Orange.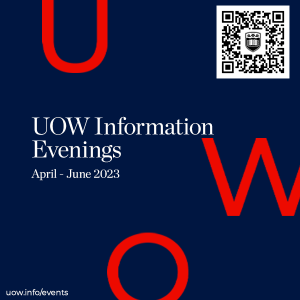 At these events, you will learn about:
UOW courses
Early Admission – secure your university offer in early September
ATAR and selection rank
Scholarships at UOW
Costs of university
Student support
Student life
UOW accommodation
HSC Subject Support Series
You will also have the opportunity to get your questions answered by staff and current students who are studying right now! Upcoming events include:
Sutherland – UOW Sutherland campus – Tuesday 13th June, 5:30pm
Macarthur – Wests Leagues Club –  Wednesday 14th June, 5:30pm
Orange – Waratah Sports Club – Tuesday 20th June, 5:30pm
Register to attend here.
If none of these are in your area, students can register for an "On Demand" session via our Information Evenings Website.
HSC Subject Support Series
The University of Wollongong (UOW) is committed to providing additional resources and assistance to help students reach their potential in the HSC.
UOW wants to support students in the lead up to trial and final HSC exams.  In conjunction with InspirationED, UOW are running two free HSC subject revision programs across June and July for current Year 12 students.   This program has been designed to complement and add value to what is already being taught in the classroom.  Students can select which subject specific sessions they want to attend, with both online and face to face options available. You can attend more than one session (all if you want!), and you can attend both the online and face to face options.  The content delivered across both programs will be different!
Head to our HSC Subject Support page to register now!
UOW Future Students Newsletter
Want to stay in the loop about all things UOW? Sign up for our Future Students newsletter, and you'll receive all the important information you need for this year, delivered straight to your inbox. It's a convenient way to stay updated and make sure you don't miss out on any UOW updates. So don't wait, sign up now!
If you have any questions or there is anything that we can help with, please do not hesitate to send us an email at domestic-recruitment@uow.edu.au or give us a call on 0473 188 489.
---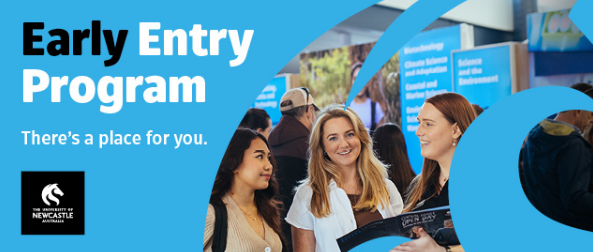 As part of our Early Entry Program at the University of Newcastle, you are invited to our HSC Support webinars.
We have partnered with InspirationED to bring you a series of free webinars that are run by HSC teachers and markers, and will cover the construction of exemplar responses, use critical analysis skills and give you the chance to ask any questions.
---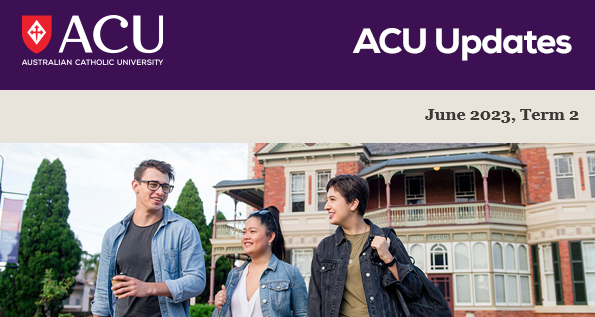 ACU is committed to ensuring students are supported as they embark on their transition to higher education. That's why we have ACU Thrive. It's a learning model which supplements all first-year units, designed to ensure students transition smoothly into their university studies. ACU Thrive supports students academically, personally and socially throughout their first year at ACU, by allowing them to manage their learning around other commitments. It achieves this through:
weekly online learning modules, which must be completed successfully before moving on to the next week's content
scheduled on-campus check-in sessions throughout the semester
access to clear, high-quality learning resources and material
access to support services and teaching staff.
Our commitment to supporting our students to thrive isn't just talk. We've continually performed strongly when it comes to graduate outcomes. Here are a few highlights from a recent survey which shows our students' employment rates four months after graduating from ACU:
94 per cent of our teaching graduates are employed*
91 per cent of our nursing graduates are employed*
100 per cent of our physiotherapy graduates are employed**
98 per cent of our occupational therapy graduates are employed*
95 per cent of our early childhood graduates are employed*
97 per cent of our speech pathology graduates are employed*
BEST opening soon 
ACU's is partnering with Blacktown City Council to open the new Blacktown Exercise Sport and Technology (BEST) Hub in July.
Midwifery welcomed in 2023 
ACU Blacktown welcomed our first midwifery students this year. Future students can explore nursing and midwifery at our Discover ACU event at Blacktown.
Date: 23 November 2023
Time: 4 – 6pm
---