Careers – University Information
Please see the links below to the latest information from universities.
---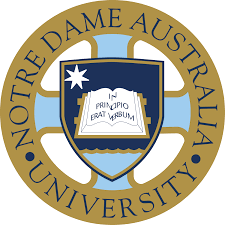 Early Offer Applications Closing in 2 Weeks
A final reminder for your Year 12 students that applications for Notre Dame's Young Achievers Early Offer Program close Friday 30 September. For those seeking application assistance, students can book a 1:1 Application Advise Session with our friendly Student Recruitment Officers
UAC's School Recommendation Scheme
Applications close 19 September 
UAC's Schools Recommendation Scheme (SRS) allows current Year 12 students who have applied through UAC and who meet the relevant requirements, to receive early offers of undergraduate admission to Notre Dame prior to the release of their ATAR
Notre Dame Launching UniPath
UniPath launching 2023 
UniPath is an alternate entry into The University of Notre Dame for Year 12 students. The 12 week course develops the skills required for university and secures students an offer into many of our undergraduate degrees
We're here to support you 
If you have any questions or would like more information, our Student Recruitment Officers are available to support you. Simply call 02 8204 4404 or email sydney@nd.edu.au 
---
Industry-leading, top-ranked visual effects and entertainment design degree now available in Victoria and New South Wales:
CDW Studios and Flinders University open their doors for interstate students.
Taught by industry professionals, Flinders University and CDW Studios' Bachelor of Creative Arts (Visual Effects and Entertainment Design) degree is ranked one of the best entertainment degrees in the world*.  The degree has industry instructors who have worked across major film and game projects including The Avengers, World of Warcraft, Disney and the Lego Movie.
With the Film and Games industries growing at an unprecedented rate, CDW and Flinders are ramping up to ensure students have the best opportunity to access the most sought-after degree in this field, the Bachelor of Creative Arts (Visual Effects and Entertainment Design).
Opening campuses in Melbourne and Sydney will allow students wishing to pursue their dream career in Visual Effects, Animation, 2D or 3D art to study this world-class degree, with more flexibility in how and where they study.
Ranked in the world's top 50 Creative Media & Entertainment Schools and Colleges, the world's top 10 Concept Art & Illustration Schools, top 7 2D Animation Schools, and top 17 Visual Effects Schools* Flinders University and CDW Studios combine forces to offer this hands-on degree.
A new hybrid learning model means students can access this award-winning, globally recognised, industry standard degree without leaving their state.
Flinders and CDW Studios alumni are working both in Australia and overseas on major feature films and projects. The career opportunities in visual effects are expanding by the day, and now is the perfect time to be part of this global movement.
By choosing to study this degree, students will acquire the skills, mindset and contacts needed to reach the top of their game in their dream career.
If you would like to know more about the degree and how CDW Studios and Flinders University work together to make students industry ready with a door-opening portfolio, you can find out all you need to know here. Or visit the website here.
FAST FACTS:
Required ATAR 60
Approved portfolio or reel required
No prerequisite subjects
Non ATAR pathways available
3 year Degree with a 4th year Honours option
Ranked in the Top 50 schools globally
Learn from Industry professionals
Fast track Industry networking
Apply through SATAC
---

Schools Recommendation Scheme
Ensure that students have applied for the Schools Recommendation Scheme with UAC by midnight tonight – 19 September 2022
Our Schools Recommendation Scheme includes:
Early entry into one of our 100+ Undergraduate Degrees
Guaranteed accommodation (if eligible)
Scholarships
For more information about University of Newcastle Entry Schemes please CLICK HERE
Application Pop-up Hubs
The UAC Early Bird September application deadline is fast approaching, and the University of Newcastle wants students to know that we're here to help.
We're running a series of Application Pop-Up Hubs to help guide students through the UAC application process. They'll have access to individual support to assist with their application and preferences, the chance to chat one-on-one with our Student Ambassadors, and they can take a tour of our campuses (tours at on-campus events only).
Students in Year 12 will need to bring along their UAC and NESA numbers to make applying as quick and easy as possible.
Our Application Pop-Up Hubs are drop-in sessions, so you don't need to register.
If you're unable to attend on the dates below we're also offering an Application Assitance Call Back service. Simply complete this form and we'll give you a call on your preferred day/s and time/s and guide you through your UAC Application.
For more information, please contact futurestudents@newcastle.edu.au
At the University of Newcastle, there's a place for you.
For more information and list of dates and locations click HERE
Bachelor of Biomedicine/Bachelor of Laws at Gosford
We are thrilled to advise that the Bachelor of Biomedicine/Bachelor of Laws (Honours) will be offered at the Central Coast Clinical School, at our Gosford Campus in Semester 1, 2023.
This niche program combines both biotechnology and law, enabling students to graduate with two degrees and work in either sector.
There is a need to supply start-up services in biomedicine/biotechnology areas that can be staffed and supported by intelligent and informed professionals who can cater to the needs of these expanding sectors.
This is an exciting opportunity for students – if you are keen to hear more, please get in touch with our Future Students team so we can organise a personalised visit to your school, with Program Convenor, Dr Mirella Atherton.
Interested students should also check out the recording of our Open Days Online Bachelor of Biomedicine/Bachelor of Laws (Honours) webinar.
For any further program specific info, please don't hesitate to get in touch with Program Convenor, Dr Mirella Atherton – mirella.atherton@newcastle.edu.au
Miroma Bunbilla Pre-Entry Pathway to JMP Program
The Miroma Bunbilla is a pre-entry pathway program into the Joint Medical Program (Bachelor of Medical Science and Doctor of Medicine) for students of Aboriginal or Torres Strait Islander decent.
There are currently 70 Aboriginal and Torres Strait Islander students enrolled in the JMP, and to date, 110 Indigenous doctors have graduated from the program.
Up to 17 places available. Applications close 31 October 2022.
Secure your students place by clicking HERE
If you have any questions about the Miroma Bunbilla Pathway to medicine, please contact the team via deadlydocs@newcastle.edu.au
---