Careers – University Information
See below for the latest information from Universities.

Industry is in our DNA
We pride ourselves on immersing students in industry – and our collaboration with Vivid Sydney was a shining example of our commitment. To learn how we weave industry into our courses, students can join our campus tours or our Open Days.
We're open for campus tours
Do you know you can book a tour at any one of our campuses? It's a golden opportunity to meet our friendly team, explore our cutting-edge facilities, seek career advice and see what makes us Australia's most progressive university.
---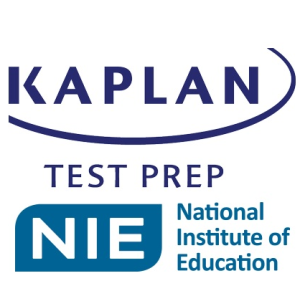 Post-UCAT Advice & Medical Interviews Preparation
Introductory Webinar
16 August 2022, 7 – 9 pm (AEST)
Free Admission
Don't miss it – 1 session only 
This forum is an excellent opportunity for students, parents, and teachers to find out about the post-UCAT steps medical school applicants are required to take. 
This is NOT a sales / advertising / promotional seminar.  The session is PACKED with invaluable information during which we will be covering the following topics:
Your UCAT Scores and what they mean
Applying to universities that do not require UCAT (JCU and Bond)
Medical Interviews for undergraduate medicine and dentistry courses
Interview structures and assessment criteria by universities
Take a look at a few sample questions
Medical interview preparation advice
Q and A
And finally, all medical school applicants must start to actively prepare for the next, final, and most crucial stage of the admission process, which is the medical interview. Details of the full range of NIE's medical interview support and preparation services are found here Medical Interview Training with NIE
---

ACU Year 12 Revision Webinars
ACU know that the thought of your Year 12 exams can be daunting and even a little bit stressful, but you aren't alone. ACU, along with InspirED, have created free online revision webinars to help you prepare for what's to come and do your best.
These revision webinars are run by experienced Year 12 assessors and exam markers who will know exactly how to guide you through this process and even help you respond to example exam questions. During the session you will be able to better understand the topics presented to you and learn some fantastic study tips and tricks too.
And, there will be a live 30-minute Q&A, giving you the chance to have your questions answered.
When:
Monday 5 September, 7 – 8.30pm
English Standard – Module C: The Craft of Writing
Tuesday 6 September, 7 – 8.30pm
English Advanced – Module C: The Craft of Writing
Wednesday 7 September, 7 – 8.30pm
Mathematics Standard 2 – Topics 1 and 2: Algebra and Measurement
Thursday 8 September, 7 – 8.30pm
Studies of Religion (1 unit) – One unit topic: Religion and Belief Systems in Australia
Monday 12 September, 7 – 8.30pm
Business Studies – Topics 3 and 4: Finance and Human Resources
Tuesday 13 September, 7 – 8.30pm
Legal Studies – Core 1 and 2: Crime and Human Rights
---