Careers – University and TAFE Information
See the links below for the latest information for universities and TAFE NSW.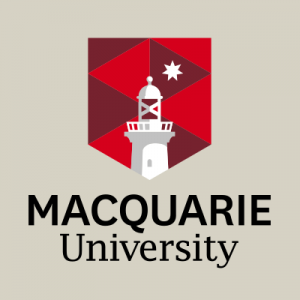 If any student or parent would like to have a personal consultation with our Contact Centre to go through entry or university in more detail they can book a 30 min chat (phone or face-to-face) via this link:
https://www.mq.edu.au/study/events/personal-consultations
Also, this is the link to our Year 10/11 Guide:
https://www.mq.edu.au/__data/assets/pdf_file/0010/1159795/2022-Year-10-and-11-Guide.pdf
---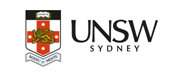 Whether your students are choosing between a few degrees or still wondering where to start, here are some simple steps they can follow to pick the right degree for them:
Find degrees that are linked to the fields of interest they're passionate about. A good place to start is the subjects or extra-curricular activities they enjoy most.
Consider how they like to learn and what their strengths are, as this will help them stay motivated at university.
Look at the career outcomes of each program on Degree Finder to see what inspires them.
Research double degrees to see what combinations are available. Is there a double degree that combines their interests or maximises the career goals they've identified?
Prioritise what's important to them by shortlisting the options that inspire them most. Learn about UAC preferencing to make sure they're on their way to their dream degree.
For those exploring their options, our Degrees & Scholarships Information Evenings are a good place to start
Year 12 students are invited to join us on campus next Tuesday, 15 June and Thursday, 17 June 6pm-7:05pm as we cover degrees, scholarships and more.
For regional and interstate students, there's a dedicated online event on Wednesday, 16 June – register here
Registrations for the Law Admission Test (LAT) are now open
Do you have Year 11 or 12 students interested in studying law at UNSW? The LAT is an entry requirement for students considering an undergraduate law double degree at UNSW.
Students can register by 5pm Friday, 13 August to avoid late fees.
---

Higher Education Scholarship Program
TAFE NSW is excited to announce the launch of its inaugural Higher Education Scholarship Program for 2022! Five generous scholarships are on offer for students who will commence studying their bachelor degree next year. Application dates and further details will be released soon. If your students want to be the first to hear about this exciting opportunity, they can register their interest today!
---

ACU Guarantee applications are now open
Due to the overwhelming number of applications we received last year, we are very excited to continue the ACU Guarantee early offer program in 2021.
Learn more about ACU Guarantee
How it Works
ACU Guarantee removes the ATAR requirement for a student's desired course and makes an early offer to successful applicants prior to sitting their final exams. This alleviates common stresses and anxiety many students have about achieving their perfect score.
This program will consider a student's Year 11 results and a predicted selection rank will be generated by our admissions team when assessing applications. The offer is conditional on completing exams and meeting the subject prerequisites for their preferred course.
Why Apply to ACU Guarantee
Students may be concerned that their Year 11 results aren't the best due to the impact of COVID-19, however they can rest assured that all Year 12 students are in the same position and this will be taken into account.
Applications for this program are free of charge and available through the ACU Guarantee portal, so we encourage all students to apply – they never know what offer could await them.
Visit the ACU Guarantee portal
How to Apply
Once students begin an application, they can select up to two course preferences – to be considered for this program they are not required to apply through UAC in addition to applying for ACU Guarantee.
They will also have the opportunity to provide up to three personal statements addressing different categories (maximum 200 words each) outlining personal circumstances and motivation for university study.
Students will be notified of their application outcome via email and offers will be made fortnightly. Applications close midnight Friday 24 September.
Explore our ACU Guarantee application and offer FAQs.
If you have any questions about ACU Guarantee, please contact the Future Students team.
---
---