Careers – Training and Opportunities
See the links below for the latest training opportunities and industry information.
---

Central Coast Council is excited to offer Traineeship opportunities for motivated people who have an interest in gaining "hands on" work experience and technical training as a Child Care Educator.
The objective of the program is to acquire the knowledge, skills and competence to complete the Traineeship, with a view to establishing a career in Early Childhood Education and Care.
Trainee Educators – Certificate III
Primary Work Location: Central Coast NSW
Launch your child care career with one of the Central Coast's largest employers
Excellent learning opportunities with great mentors
4 x Temporary full time Certificate III Traineeships for up to 18 months
No previous child care qualifications required
Speak to Kailah Larsen, Organisational Development Lead Specialist from Central Coast Council and the team in person at the Central Coast Apprenticeship / Traineeship and Jobs Expo:
Date: Tuesday 16 August 2022
Location: Mingara Recreational Centre – 12/14 Mingara Dr Tumbi Umbi NSW
Time: 3pm to 8pm
0447 331 399   | www.training.nsw.gov.au
Level 1 | 117 Bull Street | Newcastle West NSW 2302 | Locked Bag 542 | Newcastle NSW 2300
Follow us
Twitter: @NSWEducation
Facebook: @NSWDepartmentofEducation
YouTube: NSWDepartmentofEducation
Instagram: @NSWEducation
---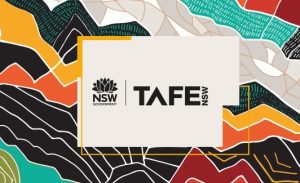 Expression of Interest
Click to fill-in a form for us to contact you
TAFE NSW Website Links
Click a link below to enrol on the TAFE website (not all course links are up, some links are an expression of interest link)
Email: Leanne.Foster3@tafensw.edu.au for any direct enquiries
Start Date: 18th July 2022 // Full-time Study // 1 Semester
---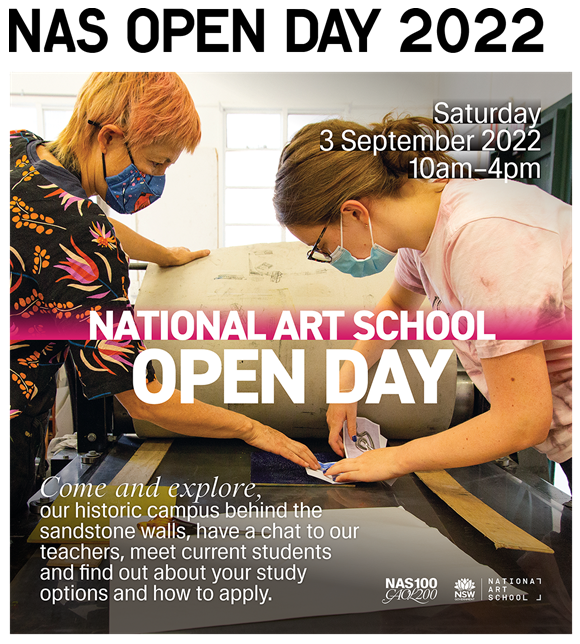 Everyone is welcome at NAS Open Day, from those considering art as a career to anyone simply curious about what happens behind the school's historic sandstone walls.
There will be plenty of opportunities to see what life is like for students at Australia's leading art school, with demonstrations in the studios, the chance to drop in on classes, talk to current students and teachers, and enjoy shows in our exhibition spaces.
Book into a two-hour time slot for your visit, speak to staff at our course enquiry desk, pop into an information talk about our BFA, MFA and DFA degrees, or speak with our faculty in a one-on-one advice session.
There are five time slots to choose from, register today through the link below.
We look forward to meeting you!
---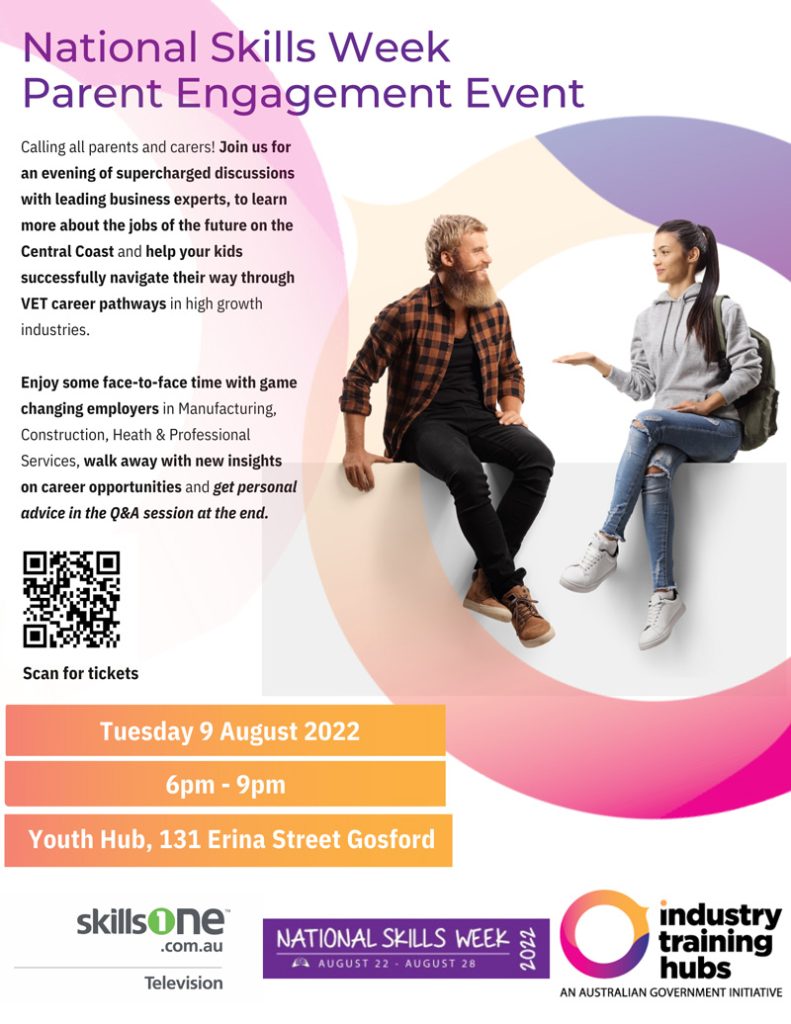 ---
2023 Applications Are Open
Are you interested in a developing your skills in the creative arts?
Apply now to study at NIDA.
Applications are open for our Undergraduate, Vocational Studies and Postgraduate courses- for more information about the application requirements check out the course profiles below.
Applications close 30 September 2022
We're here to help. If you have any questions about your application or the audition/interview process for non-performance and performance courses alike, get in touch with us via email at applications@nida.edu.au.
---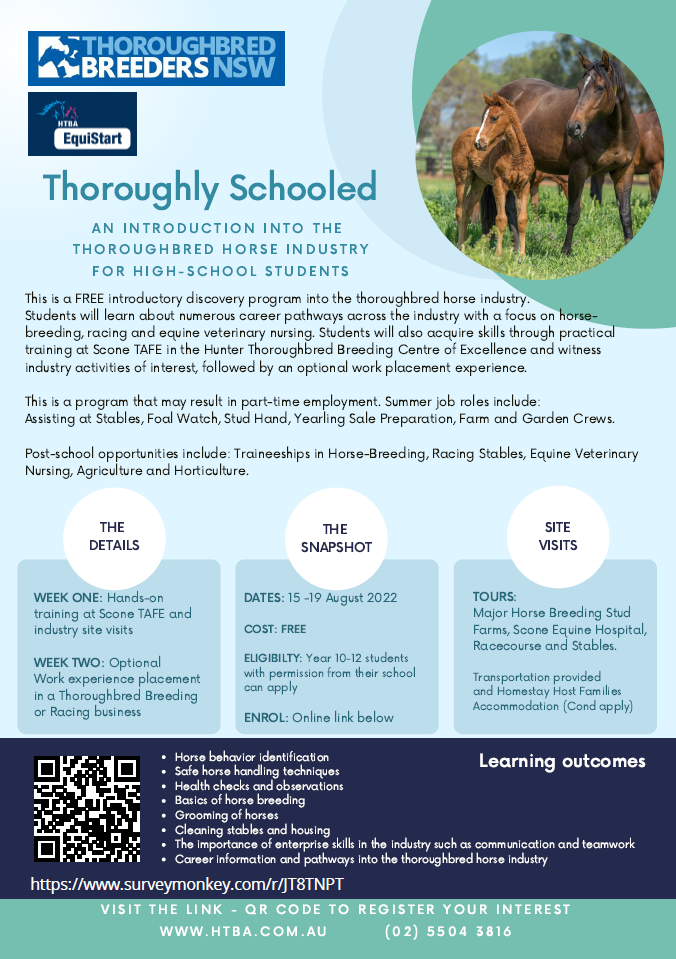 ---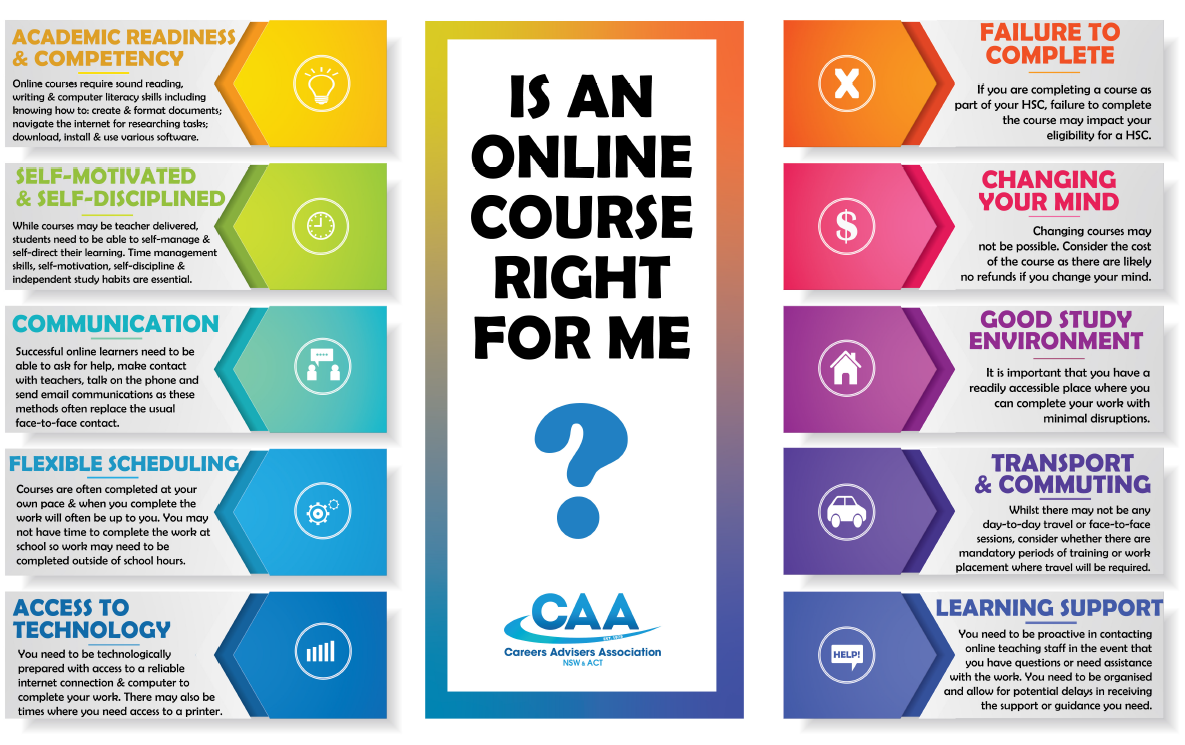 ---

10 Jobs that Didn't Exist 10 Years Ago
We talk a lot about how the world of work has – and continues – to change.
But how are these changes informing the job market and the types of jobs available today?
Great questions! And we thought it would be an excellent opportunity to sit down and look at some of the jobs currently in demand and emerging that you wouldn't have found on SEEK or anywhere else ten years ago.
Let's get into it!
So, What New Jobs Are There?
It'll probably come as no surprise, but many of these jobs have come about due to increased use and reliance on various technologies across different industries.
It's super interesting to see how businesses are responding to technological advances and the human roles needed to adopt them:
1. DRIVERLESS CAR ENGINEER
Once completely the realm of science-fiction, technology is well and truly catching up! Thanks to companies like Tesla and General Motors, driverless cars are on the up.
It's not just personal cars either – trucks, trains and buses are all evolving to be driverless like the RAC Intelli-bus – a driverless shuttle operating in South Perth, Western Australia, since August 2016.
And with the rise of this new technology, a new type of engineer is required. Autonomous vehicles have different requirements and engineering needs from human-driven vehicles – enter the field driverless car engineers!
2. RIDESHARING DELIVERY SERVICES
It might be hard to imagine a world pre-Uber eats, but it was only in 2014 that it launched, and many other similar services emerged around the same time.
Building on the need in the industry for delivery drivers who wanted the flexibility to build their work-life balance through a self-employed role, Uber Eats, Deliveroo and other services launched into the market with great success.
3. SOCIAL MEDIA INFLUENCER
Social media has become a massive part of our lives and economies. From Instagram, Twitter, Facebook, YouTube, and now, TikTok – these platforms are shaping our personal lives and professional businesses.
To stay current, brands need to understand the power of social media and utilise it in the right ways. One way they do it is to use social media influencers to promote a product or a service. The fact this career keeps growing is proof it's one that might be here to stay.
4. PODCAST PRODUCER
Love or hate them; podcasts are big business these days! Circle back ten years, and you might have found a handful out there, but podcasts have grown as people started discovering the value of presenting ideas in different ways.
With over 2 million podcasts now existing worldwide the emergence of a new role has evolved: podcast producers.
Helping successful hosts create and deliver a polished show, podcast producers support guest scheduling and management, quality control, promotion and uploading new episodes to platforms.
5. BIG DATA SCIENTIST
Data mining, machine learning, and big data were barely on the tech radar ten years ago, but today they're a core part of how many organisations operate.
From Google search data to Twitter feeds, website hotspots and cold zones – understanding, interpreting and presenting big data and how to make the most of it is a core part of big data scientists' work. They help companies better understand and use big data to reach audiences and promote services in positive ways.
6. BLOCKCHAIN ANALYST
We're probably not the best people to ask about blockchain – we're still trying to figure out our regular banking!
But that's where a blockchain analyst can step in instead!
With the rise of cryptocurrencies like Bitcoin, blockchain is becoming an integral technology. Blockchain analysts are experts in the tech and use their knowledge to advise and support companies to maximise the benefits of tapping into this market.
7. ESPORTS GAMES COACH
You might have heard of 'fantasy football' and thought it was just a hobby for a few die-hard fans, but eSports is BIG business.
ESports – a competitive video gaming industry between professional players and teams – commands billions of dollars annually and their events fills stadiums with participants and fans. As more and more people seek to get involved, those who have made a success of it are offering their expertise in the form of eSports Coaches. Helping and assisting gamers to go from strength to strength is a new role that's already seeing lots of interest and demand!
8. CLOUD ARCHITECT
Cloud software stores information online rather than on individual computer hard drives. Many applications are supported by cloud software – including your smartphone and Netflix.
Cloud computing continues to grow, creating the need for cloud specialists. Often referred to as cloud architects, these tech-savvy individuals support planning, designing and maintaining the systems a company uses for their cloud computing needs.
Cloud architects support everything from storage processes to data security.
9. CHIEF LISTENING OPERATOR
No – we didn't just make that up – it's a fundamental role! Again, social media is to thank for the development of this one. As more people take to their platforms to talk about, complain about, and share stories of different services and companies, chief listening officers (CLO) play a role in seeing what's being said about the company they work for.
A CLO is responsible for monitoring an organisation's online presence, taking the information they find and passing it to relevant departments or teams to be dealt with appropriately. It could be a complaint or a good news story – anything that relates to the business somehow.
10. SUSTAINABILITY CONSULTANT
It's no surprise that sustainability has become a huge agenda for lots of businesses in recent years, and many want to know how they can do more to reduce their overall carbon footprint and support climate change issues.
Sustainability consultants work across various industries making recommendations and action plans to help companies do this.
You can find sustainability consultants working in mining, construction and manufacturing, food production and agriculture, fashion and clothing manufacturing – and more!
Where to From Here?
We're working hard to keep our Industry Profiles as up-to-date as we possibly can, adding new jobs and information that will you make the decisions you need to decide on your next career steps.
Head over to these pages now to learn more about a huge range of prominent industries available in Australia!
---

Sydney Flight College is excited to announce that applications for our Diploma of Aviation programs are now open throughout 2023. Structured as a double diploma offering students full qualifications to enter the industry as multi engine instrument rated commercial pilots, our program will see students progress to professional aviators in as little as 16 months.
Flight training is conducted on our modern aircraft fleet from the Piper Cherokee family including our new Archer TX, up to the Cessna 182 Skylane and next generation Diamond DA42. These aircraft are equipped with next generation avionics and the latest advances in safety and comfort.
Courses starting October 10th 2022 and throughout 2023 – it's time for budding aviators to start their Journey with SFC today.
---

2022 Apprenticeship/Traineeship & Jobs Expos
The first of our Apprenticeship/Traineeship & Jobs Expos is just around the corner, providing opportunities for students and job seekers you won't receive anywhere else.
Not to be missed.
Bring copies of your resume and get in first.
**Free entry**
About the Expos
After three years of postponements and cancellations due to COVID-19, the Apprenticeship/Traineeship & Jobs Expos are set to return with a bang in August/September 2022.
Our annual Apprenticeship/Traineeship & Jobs Expos attract over 16000 visitors and 300 exhibitors combined and are widely accepted as the premier expos of their kind in NSW.
The timing of the expos are a hit with families as it allows parents to attend with their children and have those all-important career chats with industry experts.
The expos kick off the recruitment process. Exhibitors get the chance to collect resumes for current vacancies and promote their organisation for upcoming recruitment drives.
Click here to view highlights of the Western Sydney Apprenticeship/Traineeship & Jobs Expo.
With a lot of major infrastructure projects underway there has never been a better time to start your journey on a rewarding career path.
This is the perfect chance to meet experts representing industry, businesses, group training companies, registered training organisations and many more and apply for apprenticeships, traineeships, jobs and further education pathways.
Whether you are at school and looking for a career path, a parent hoping to give your child the best opportunities in life, looking for a career change or a job-seeker looking to commence a rewarding career, the 2022 Apprenticeship/Traineeship & Jobs Expos have all the answers you need.
Where & When
Northern Sydney Apprenticeship/Traineeship & Jobs Expo
Tuesday 9 August 2022 – 3pm to 8pm
The Concourse, Civic Pavilion, 409 Victoria Ave, Chatswood NSW
Central Coast Apprenticeship/Traineeship & Jobs Expo
Tuesday 16 August 2022 – 3pm to 8pm
Mingara Recreation Club, 12/14 Mingara Dr, Tumbi Umbi NSW
Illawarra Apprenticeship/Traineeship & Jobs Expo
Tuesday 23 August 2022 – 3pm to 8pm
Illawarra Sports Stadium, Fred Finch Park, Berkeley NSW
South Western Sydney/Macarthur Apprenticeship/Traineeship & Jobs Expo
Tuesday 30 August 2022 – 3pm to 8pm
Liverpool Catholic Club, 424/458 Hoxton Park Rd, Prestons NSW
Western Sydney Apprenticeship/Traineeship & Jobs Expo
Tuesday 6 September 2022 – 3pm to 8pm
Penrith Valley Regional Sports Centre, 30 Herbert St, Cambridge Park NSW
---