Careers – Positions Available, News, Information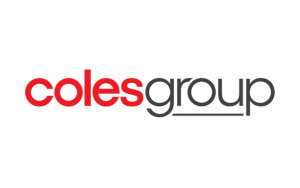 Casual Team Members
We're gearing up for our biggest Christmas yet, so we're on the lookout for casual Team Members who are available evenings, weekends and days during the school holidays.
The good stuff …
You'll be joining a safe, inclusive and fun work environment, you'll gain lots of practical skills, make new friends, earn your own money (cha-ching!) and build your self-confidence.
You'll have the chance to work across any time of the week including afternoons, evenings and weekends.
You'll get great discounts across all our supermarkets and brands, and even a chance to taste-test new products.
What we're looking for:
We're looking for positive people who'll contribute to the inclusive culture we've built at Coles Group. You don't need to have any experience, but if you're enthusiastic and willing, have a great attitude and are a reliable human, you'll make a great addition to our team.
Keen as a bean? Just lettuce know
If you've got more passion than a passionfruit and you like the sound of us (and our corny food puns), then jump in and submit your expression of interest. We'd love to hear from you!
Register your interest now by clicking here and we'll keep you in the loop when positions become available.
You'll need to keep an eye on your emails and when positions pop up at your local Coles, we'll let you know so you can apply!
Make sure your interview game is strong and your resume is looking great
Once you've applied, prepare for your interview and put together a resume that'll get you noticed. You may be invited to a video Interview, which is not too different to a face to face interview. Think about how you'd like to present yourself and examples you'd like to share with us of how awesome you are.
Click here for interview and resume tips
---
Factory Holiday Work
Freedom and Kinsman Kitchens – Somersby
About Us
Freedom & Kinsman Kitchens and Wardrobes are a leading Australian kitchen, wardrobe & laundry manufacturer based in Somersby (1 Wella Way) on the Central Coast NSW. We are well known due to our association with the "The Block" TV Series.
About the Role
We are looking for energetic people to join our team to conduct general factory duties.
The successful candidate will be responsible for:
Be able to perform quality checks
Clean machinery and factory
Ensure all products are cleaned and ready for dispatch.
Inspecting and assembly of products
General duties as required to support business requirements
To be successful in the role, you will have the following:
Fantastic attitude and excellent work ethic
A sense of urgency and be able to prioritise
Be self-motivated
Available to work varied hours
Sound verbal and written communication skills
Factory Hours (38 hours per week)
Monday to Thursday:  7.00 am – 3:30 pm
Friday:  7.00 am to 1.00 pm
Factory staff are paid weekly, overnight Wednesday.
Rates of pay (+ Superannuation)
Under 18 Years – $15.00
18 Years – $17.55
19 Years – $21.31
20 Years – $25.08
To apply to this opportunity please send your resume directly to Careers@kitchengroup.com.au
---
Workforce of the Future: Focus on Mining
The Department of Education, Skills and Employment and the Mining Skills Organisation Pilot are hosting the third event in the Workforce of the Future series. The series brings together business leaders and experts working with the Skills Organisation Pilots to discuss the future of Australia's workforce. Our next livestreamed event will explore the skills, training and future employment opportunities ahead in the mining sector.
Australia's mining industry is at the forefront of industries undergoing rapid and large-scale skills shifts as a result of changing technologies and future global demands. As a result of these changes, the mining workforce of the future will be more diverse, geographically distributed and digitally connected.
To meet the demand for traditional and non-traditional skilled workers grows, employers will be looking for people with skills and capabilities that are adaptable, transferable and relevant to the needs of the sector to build Australia's economic future. The Mining Skills Organisation Pilot is working with employers, the mining industry and VET sector stakeholders to ensure the training system meets the needs of employers and provides learners with the skills they need for a successful career in the mining sector.
This free livestreamed event is open to the public and will run from 1pm to 2pm, Friday 13 November, 2020.
To join us, register here: https://www.employment.gov.au/workforce-future-focus-mining
---
Harvest Trail Service Providers are looking for

2020 Year 12 School Leavers
As you may have heard, due to the COVID-19 pandemic, the 2020/21 harvest seasons are going to be extremely challenging due to a shortage of labour usually provided by travelling workers.
To assist our local producers to get their crops into markets and on shelves, the Commonwealth Government has engaged Harvest Trail Service Providers such as Cozwine, to attract school leavers to the harvest and provide them with accredited training and a COVID safe harvest experience. A fully inclusive meals and accommodation package is available.
The Harvest Trail Experience will initially provide school leavers with an amazing opportunity to participate in the annual cherry harvest experience in the picturesque Young Region and Central West commencing immediately after the HSC and going through to Christmas. The cohort will receive a full industry orientation and accredited induction training with support to make this a memorable experience with their peers. Opportunities are then ongoing across the entire state. Utilising the attached NSW Harvest Guide, participants can build their own adventure, travelling NSW while being employed as a harvest worker, receiving accredited training along the way.
This is a great opportunity for Year 12 students to grab their friends have an adventure and make up for some missed experiences. They will earn money, build life skills, gain experience and travel to parts of the country they may never have seen.
Students can maximise their experience by continuing on the NSW Harvest Trail and working across a number of seasons, gaining further skills and qualifications for at least 6 months.
To help inform potential participants, there is a FAQs document and letter from Cozwine attached.
To get an idea of what harvest days look like, some links have been provided below:
https://youtu.be/7bNmTGDwEwA (in French, but shows the lifestyle)
To register for harvest employment opportunities, head to https://www.cozwine.com.au/harvest-trail-jobs/
---