Careers – Positions Available, Apprenticeships and Traineeships
Please see the links below for positions and opportunities available.
---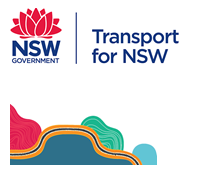 Positions available with Transport for NSW
EDIT (Electrical Design Engineer in Training):  Click Here
RDIT (Road Design Engineer in Training):  Click Here
TEOIT (Traffic Engineer Officer in Training):  Click Here
LOIT (Laboratory Officer in Training, advertised as Construction Materials Tester in Training): Click Here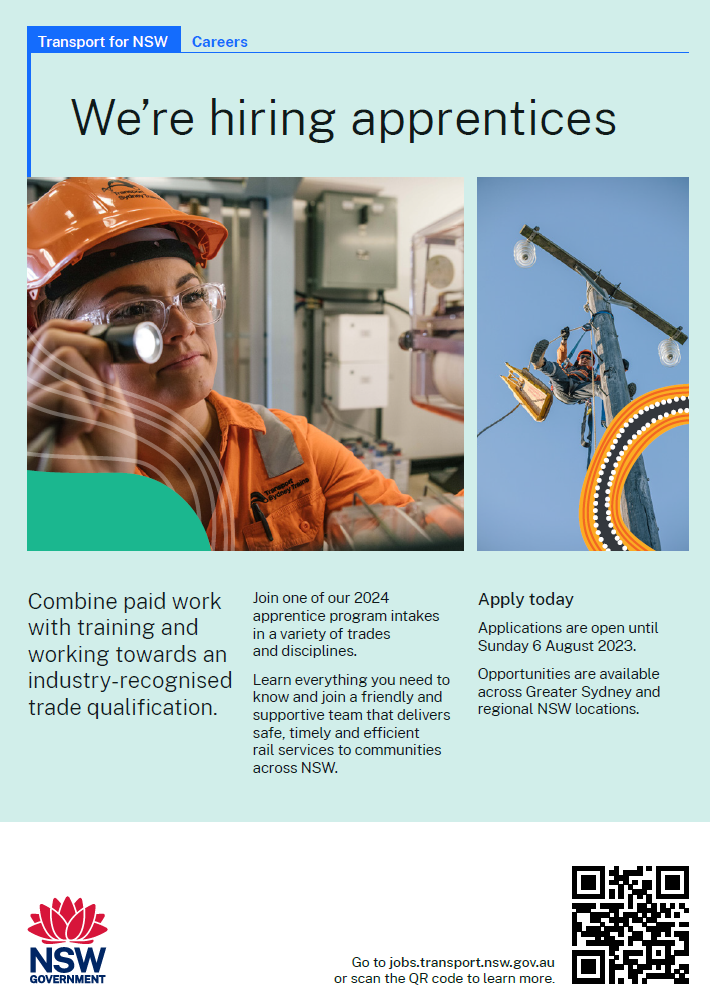 ---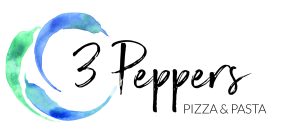 Pizza Chef
Don't know what you want to do when you leave school?  
Want to take a gap year? Love food? Maybe do an apprenticeship?
or perhaps you want to work while you're studying, or get to sleep in everyday! 
Start work now and increase over summer or when you finish school 
Learn about the food industry and how a small business operates. 
3 Peppers Pizza & Pasta in Bateau Bay is looking for a motivated Pizza chef/all rounder who wants to learn about the food industry and be an important part of a small business. 
On job training 

Potential for growth 

W

ork under a qualified chef with 35 years experience 

B

ase hours Wed – Sunday, 2/3 – 8.30pm 

Award wage 

Flexibility 

Fun/young workforce 
 Contact:  Michael Pepper 0414882356 
---

2023 Apprenticeship/Traineeship &
Jobs Expos
Our extremely successful Apprenticeship/Traineeship & Jobs Expos are almost here, providing opportunities for students and job seekers they will not receive anywhere else.
Will we see you there?
Bring copies of your resume and get in first.
**Free entry & registration not required**
About The Expos
Our annual Apprenticeship/Traineeship & Jobs Expos attract over 20000 visitors and 400 exhibitors combined and are widely accepted as the premier expos of their kind in NSW.
The timing of the expos are a hit with families as it allows parents to attend with their children and have those all-important career chats with industry experts.
The expos kick off the recruitment process. Exhibitors get the chance to collect resumes and promote their organisation for upcoming recruitment drives.
You can view highlights of the Western Sydney Apprenticeship/Traineeship & Jobs Expo here.
With many major infrastructure projects underway there has never been a better time to start your journey on a rewarding career path.
This is the perfect chance to meet experts representing industry, businesses, group training companies, registered training organisations and many more and apply for apprenticeships, traineeships, jobs and further education pathways.
Whether you are at school and looking for a career path, a parent hoping to give your child the best opportunities in life, looking for a career change or a job-seeker looking to commence a rewarding career, the 2023 Apprenticeship/Traineeship & Jobs Expos have all the answers you need.
Where & When
Newcastle & Hunter Apprenticeship/Traineeship & Jobs Expo
Tuesday 8 August 2023 – 3pm to 8pm
NEX – Newcastle Exhibition & Convention Centre, 309 King St, Newcastle West NSW
Central Coast Apprenticeship/Traineeship & Jobs Expo
Tuesday 15 August 2023 – 3pm to 8pm
Mingara Recreation Club, 12/14 Mingara Dr, Tumbi Umbi NSW
Contact
Brett Carter
m: 0437 995 279
e: brett@brettcarterevents.com.au
w: brettcarterevents.com.au
---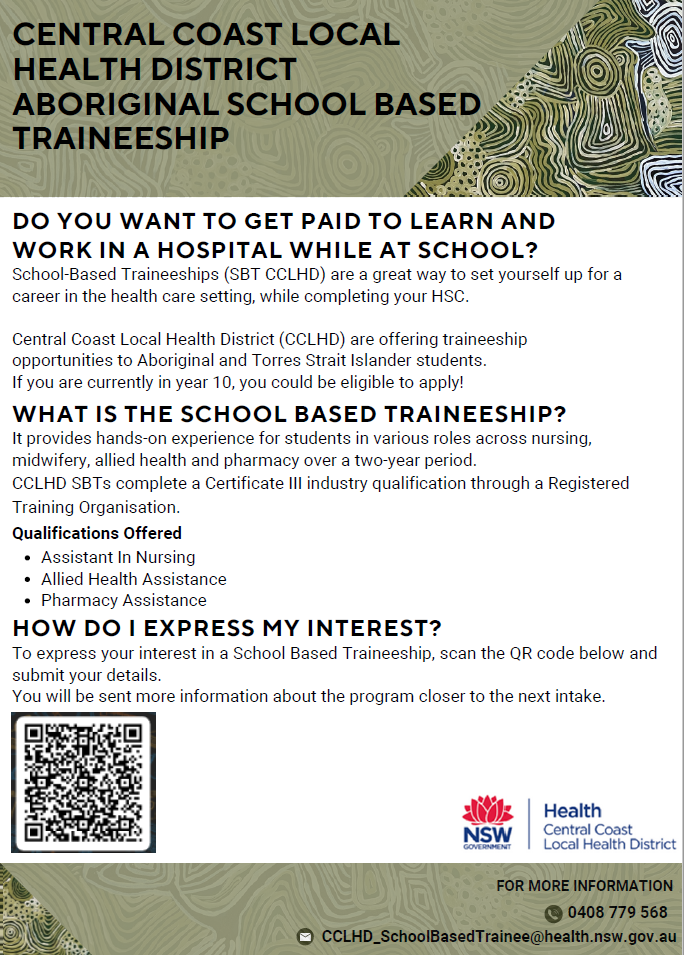 ---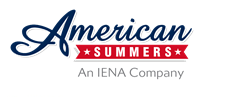 The highlights of the "American Summers" program that sets it apart (and a large part of the reason for my change) is in the program price and value. 
·        A better placement process: This program allows students to be actively involved with the placement. They can research over 700 Camps on our books to choose to interview with, as we will also match them up to camps based on our experience and knowledge and then the student can choose.
·        An affordable program: The program is only $480, which is a few hundred dollars lower than the other companies.
·        Highest earnings: Minimum US$2000 for the 9 week placement
·        4 Months Insurance:  Insurance for their entire program (9 weeks of working at Summer Camp and 60 days of travel / sightseeing in the USA before/after camp). Other companies just cover the time at camp (about 9 weeks) and then the students are having to pay a lot more money to get insurance coverage for the travel time. 
·        Top level customer service and support: Lead by myself, the Australian and USA team will support them through the entire process. IENA also as a 100% placement record for placing Australians at camps.  
The "American Summers" Camp program https://americansummers.com/  is a perfect fit for students wanting to take a gap year before starting University/College or Tafe, while they study, or once they graduate.
For those that do go into University/TAFE or College we also offer Work programs to the USA that run during their Uni Holidays or once they graduate.
---