Careers News – University Open Days and HSC Preparation
University of Newcastle
Central Coast Open Day
Saturday 3 August 2019 – 10.00 am to 2.00 pm
Open Days are an exciting time for prospective students and their friends and families to check out the University of Newcastle!
Students considering university study in 2020 and beyond, along with family and friends, are invited to come to one of our campus Open Days to experience the University of Newcastle and gain access to any support or guidance needed.
At Open Day you'll be able to speak directly to academic teaching staff and current students for support and advice on choosing a degree that's right for you. You'll also have a great opportunity to explore campus life with demonstrations, tours and activities running all day.
For more information visit newcastle.edu.au/open-day
Register Your Attendance
Register, here, for your chance to win a pair of Beats by Dre Headphones.
Download the Open Day App
Download the Open Day app (myUON: Official) to plan your day ahead of time!
For help downloading the app, click here.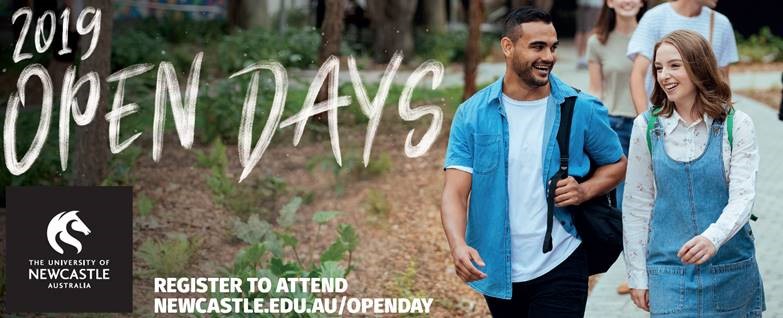 ---
---
The University of Sydney HSC Preparation Courses
The University of Sydney's Centre for Continuing Education has a proven track record in helping HSC students maximise their full potential and laying the foundation for a rewarding career. We have a wide variety of HSC preparation courses for your students to prepare for the study challenges ahead, with more than a dozen new courses in September in English, Biology, Chemistry, Physics, Mathematics and more.
Our courses are taught by HSC veterans, with real knowledge of what examiners will be looking for from the all-new 2019 HSC syllabi.
On 31 August, the University will host its Open Day. It's a chance to get real insight into campus life. Faculties will host events and mini lectures and students can discuss their career pathway at a course advice centre.
We hope this encourages students to continue on to a lifetime of learning by building a connection with the University that is inspirational and transformational.