Careers News, Presentations, and Work Placement
As part of the Careers and Transition Program at St Edward's College the following presentations have been organized to inform students of their pathway options so that they can make informed decisions after school.  Please note that attendance is not compulsory and is only for interested students.  My advice to students who are unsure about pathway options, is to attend all of the presentations.
Year 10
Location: ERC Foyer during Lunch  (12.40 pm – 1.18 pm)
1 April – Newcastle University
2 April – TAFE
3 April – Apprenticeships
4 April – Macquarie University
5 April – ADF (12.10 pm-12.50 pm)
Parents are more than welcomed to attend these presentations, but you will need to sign in and out at the front office.
Year 12
Location:  Library Senior Area or as otherwise stated during Period 5
7 March – UAC (Webinar in The Theatre)
5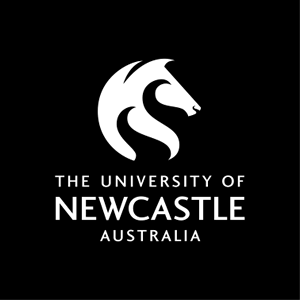 April – ADF with interested Year 10 (12.10 pm-12.50 pm)
2  May – Macquarie University
9  May – TAFE
23 May – Newcastle University
30 May – Apprenticeships
These presentations are held during our senior study period.
VET Courses (Vocational Education and Training)
White Card Course News – Year 11
Students in Construction and Entertainment will be completing their White Card Course on Tuesday 19 February, 21 February, 26 February and 28 February to enable them to go out on work placement  in Term 2.  Registration (Privacy Note) can be found in Student VET Folders.  Please return via VET Coordinator or  VET Teacher.
Work Placement Update – Year 11
Students in Construction, Hospitality, Metal and Engineering and Entertainment have been busy registering for their work placement which begins in Term 2.  Below is a reminder of when your son is going out on work placement for 5 days.  Please note, on his return, he will need to catch up on work missed from other subjects.  This can often feel daunting at first, but if students read ahead in their course work in other subjects, prior to going out on placement, it makes the transition back to school easier.
Date
Framework
Teacher
Term 2, Week 2
6 May to 10 May
Metal and Engineering 1
Mr J Brown
Term 2, Week 3
13 May to 17 May
Hospitality 1
Mr S Massey
Term 2, Week 4
20 May to 24 May
Metal and Engineering 1
Mr J Brown
Term 2, Week 5
27 May to 31 May
Hospitality 2
Mr S Massey
Term 2, Week 6
3 June to 7 June
Construction 1
Mr S Murray
Term 2, Week 8
17 June to 21 June
Construction 2
Mr M Bondfield
Term 2, Week 9
24 June to 28 June
Construction 3
Mr S Murray
Term 2, Week 10
1 July to 5 July
Metal and Engineering 2
Mr J Kershaw
Term 3, Week 2
29 July to 2 August
Metal and Engineering 2
Mr J Kershaw