Careers – Job Opportunities/Apprentice and Traineeship Information

The Komatsu Australia 2022 Apprenticeship Program is now live and taking applications. For more information about this learning pathway and to apply, click on the link below:
---
JOB OPPORTUNITY
JUNIOR DRAFTSPERSON
A busy Central Coast Architectural & Building firm is offering a new career opportunity. Part time Junior Draftsperson role.
Best suited to a person currently enrolled in either of the following:
Diploma of Building Design OR
Certificate IV in residential drafting, 1st or 2nd Year student preferred.
The role is suited to a person combining part time work with study in a course as suggested above.
Other requirements:
Drivers licence and vehicle.
All job specific training will be provided at the place of work and be supplemented by the relevant training course.
Please submit your resume to paul@aspectz.com.au
A short list of candidates will be selected for an interview to determine the successful applicant.
---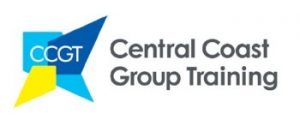 SkillsOne are launching their Skills & Thrills Digital Student Showcase on the 12th of July!
This is a 35 minute careers resource video available FREE to NSW high Schools to share with students in Year 7 -12.
SkillsOne have been running the Skills & Thrills showcase in live or digital form since 2016 with continuing success.
This year they have created ALL NEW video content, which will see the showcase bigger and better than ever before.  SkillsOne have travelled across the State and interviewed a number of VET Ambassadors and industry representatives to find the most engaging personal career stories to share with students.
The Skills & Thrills Digital Student Showcase will only be available online from July 12th to September 17th, 2021, after this time the video will be removed.  To access on the release date go to:
www.skillsone.com.au/category/digital-students-showcase/
---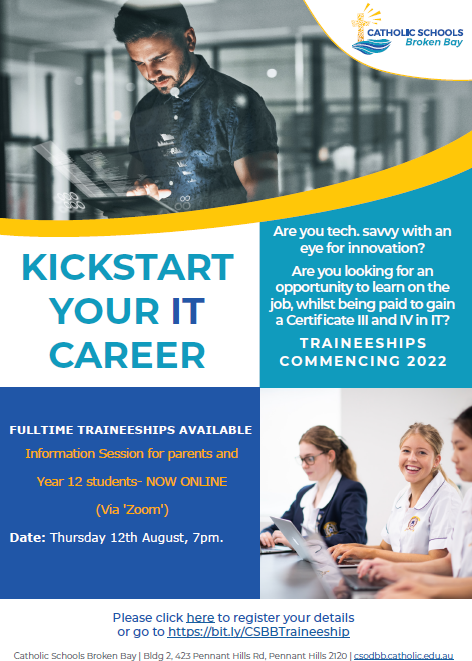 ---
2021 Apprenticeship & Traineeship Expos
Our extremely successful face to face Apprenticeship & Traineeship Expos are back, providing opportunities for students and job seekers you won't receive anywhere else.
Not to be missed.
Bring copies of your resume and get in first.
**Free entry**
About the Expos
Our annual Apprenticeship & Traineeship Expos attract over 16000 visitors and 290 exhibitors combined and are widely accepted as the premier expos of their kind in NSW.
The timing of the expos are a hit with families as it allows parents to attend with their children and have those all-important career chats with industry experts.
The expos kick off the recruitment process. Exhibitors get the chance to collect resumes for current vacancies and promote their organisation for upcoming recruitment drives.
Click here to view highlights of the Western Sydney Apprenticeship & Traineeship Expo.
With a lot of major infrastructure projects underway there has never been a better time to start your journey on a rewarding career path.
This is the perfect chance to meet experts representing industry, businesses, group training companies, registered training organisations and many more and apply for apprenticeships, traineeships, jobs and further education pathways.
Whether you are at school and looking for a career path, a parent hoping to give your child the best opportunities in life, a teacher that wants to see their students start off on the right foot or a job-seeker looking to commence a rewarding career, the 2021 Apprenticeship and Traineeship Expos have all the answers you need.
Where & When
Due to current COVID-19 health restrictions and the recently announced lockdown across the Greater Sydney, Central Coast and Illawarra regions, the 2021 Apprenticeship & Traineeship Expos originally set down for August/September, have been postponed until the following:
Central Coast Apprenticeship & Traineeship Expo
Thursday 4 November 2021 – 3pm to 8pm
Mingara Recreation Club, 12/14 Mingara Dr, Tumbi Umbi NSW
Western Sydney Apprenticeship & Traineeship Expo
Tuesday 9 November 2021 – 3pm to 8pm
Penrith Valley Regional Sports Centre, 30 Herbert St, Cambridge Park NSW
South Western Sydney/Macarthur Apprenticeship & Traineeship Expo
Thursday 11 November 2021 – 3pm to 8pm
Liverpool Catholic Club, 424/458 Hoxton Park Rd, Prestons NSW
Northern Sydney Apprenticeship & Traineeship Expo
Tuesday 16 November 2021 – 3pm to 8pm
The Concourse, 409 Victoria Ave, Chatswood NSW
Illawarra Apprenticeship & Traineeship Expo
Thurdsay 18 November 2021 – 3pm to 8pm
Illawarra Hockey Centre, Waples Rd, Unanderra NSW
COVID-19
The 2021 Apprenticeship & Traineeship Expos may look a little different and will ultimately depend on the social distancing measures and restrictions that are in place at the time, if any, and we'll be working with the relevant authorities to ensure we can present our expos that ticks their boxes while delivering on the successful outcomes our expos are known for.
All mandatory precautions will be in place ensuring COVID compliance.
---