Careers – Courses, Colleges, Post School Options
See below the latest information from Colleges, post school study options.
---
Dear Students, Parents and Guardians,
Due to popular demand, Defence Force Recruiting has decided to run another Students & Parents ADF Dinner, taking place in the Central Coast. Please note that you must be in Year 10 or above to attend this event.
At this session, you will have the chance to chat with current serving military members about their experiences, ask questions about joining the Australian Defence Force (ADF), get advice on how to pass the Pre-entry Fitness Assessment (PFA), meet with other students interested in joining the ADF and enjoy a social meal.
Please note that places are limited, ensure you register quickly to not miss out on attending this event. 
**If you are under 18 years of age, you must be accompanied by a parent or legal guardian for the duration of this session.
Date: Thursday 25 August 2022
Time: 6:00 pm
Location: Gosford RSL Club, 26 Central Coast Hwy, West Gosford NSW 2250
Meal and drinks: 1x meal and 1x non-alcoholic drink per person will be paid for by Defence
Getting here: There is free parking in close proximity to the venue.
Visit the ADFA Open Day
ADFA Open Day – Canberra
Date: Saturday 20 August
Time: 9am to 4pm
Location: ADFA Campus, Northcott Drive, Campbell, ACT
Learn more about what's happening on the day here.
ADFA Open Day – Virtual
If your students can't make it in person, they can still experience all the action on Saturday 20 August with our virtual ADFA Open Day!
---

We'd love to invite you to our Open Day Galas at our campuses in Sydney and Melbourne this August/September. These jam-packed days are a great opportunity to get a taste of what studying at the Australian Institute of Music will be like.
AIM Open Day Gala Date Sydney:  Saturday 27 August:  10 am to 3 pm
AIM Open Day Galas are an ideal choice for any of your students keen on pursuing a life in music – AIM is the perfect place to study to set them up for success. As an AIM student, they will join our vibrant music community PLUS be connected with our vast music industry network.
AIM'S BACHELOR OF MUSIC – EARLY OFFER EXTENDED: NO ATAR REQUIRED
Students who attend AIM's Open Day Galas will be eligible for an extension on our Early Offer program to  31st August, 2022. Designed to take the stress out of HSC exams, our Early Offer program gives your students access to a guaranteed placement in our Bachelor of Music degrees for 2023. All your students need to do to qualify is submit a portfolio or perform an audition. No ATAR required.
---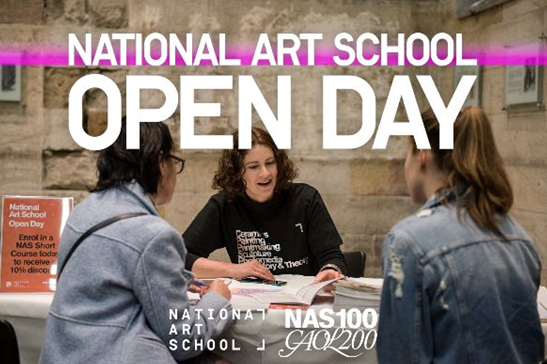 Open Day
Saturday 3 September 10 am to 4.00 pm
Curious to know what student life is like at NAS or unsure about your next steps after high school?
On Open Day we have options to get you the information you need:
Visit our course enquiry desk for general questions and to pick up a brochure
Chat with a lecturer in a one-on-one advice session
Join an information session delivered by senior academics, running four times throughout the day
Speak to current students to ask any burning questions you might have, peer to peer!
---

Immerse yourself in JMC Academy's interactive on-campus Open Day! Experience the difference on Saturday, 20th of August 2022.
An Open Day like never before

Whatever your interests, you'll find yourself with plenty to do at our Open Day! Get hands-on drawing experience at our Drawing Station or jump into a Live Film Set. Immerse yourself in luscious audio demonstrations and hear live student performances… got the talent yourself? Join in with them! Got a knack for gaming? Check out and play our Game Design Student & Alumni's finished games!
---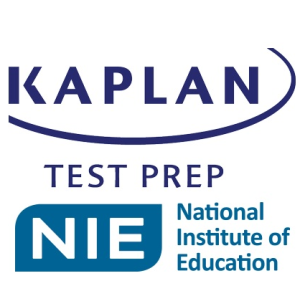 Post-UCAT Advice & Medical Interviews Preparation
Introductory Webinar
16 August 2022, 7 – 9 pm (AEST)
Free Admission
Don't miss it – 1 session only 
This forum is an excellent opportunity for students, parents, and teachers to find out about the post-UCAT steps medical school applicants are required to take. 
This is NOT a sales / advertising / promotional seminar.  The session is PACKED with invaluable information during which we will be covering the following topics:
Your UCAT Scores and what they mean
Applying to universities that do not require UCAT (JCU and Bond)
Medical Interviews for undergraduate medicine and dentistry courses
Interview structures and assessment criteria by universities
Take a look at a few sample questions
Medical interview preparation advice
Q and A
And finally, all medical school applicants must start to actively prepare for the next, final, and most crucial stage of the admission process, which is the medical interview. Details of the full range of NIE's medical interview support and preparation services are found here Medical Interview Training with NIE
---



---

CDW Studios Open Day Saturday 20th August 2022
11am – 2pm
If your dream is to work for a film or game studio being part of the team that creates the next blockbuster film packed with visual effects, animation, crazy futuristic vehicles and amazing characters OR if you see yourself working on the next AAA game – then you can't miss this open day!
Come and learn all about the Bachelor of Creative Arts (Visual Effects and Entertainment Design). This is the degree that will kick start your career in the film or game industry.
CDW Studios Instructors and Flinders University Lecturers will be onsite to answer all of your questions about how the degree works, how CDW Studios works in partnership with Flinders University and most importantly, what you need to do to enroll.
The information session runs for approximately one hour, with time for Q & A at the end. We will also be offering portfolio review session and there will be artists around the studio doing live demo's.  You are also more than welcome to walk through our SALA exhibition featuring past and present Instructor and Alumni artwork.
Access to this floor is only available using the glass atrium lifts inside the Myer Centre Building (not inside the Myer store), by the west side elevators (the side that has construction in progress).
Open Day Schedule:
11:00am – 2:00pm Open day
11:30pm – 1:00pm Presentation followed by Q&A
**Portfolio feedback sessions will be 10 minutes in duration and will conducted before and after the presentation. Bookings are essential so please request a time by emailing info@cdwstudios.com to arrange your time.
To register your interest in attending the Open Day, please click here. When you register you can add the event to your calendar and you will receive a reminder closer to the date from Eventbrite.
Can't make it on the day? No problem!
We will be live-streaming the 11:30pm presentation on YouTube, so all you need to do is register and we will send you a link on the day.
---