Careers – Apprenticeships, Traineeships, Courses and News
See below for apprenticeship and traineeship opportunities.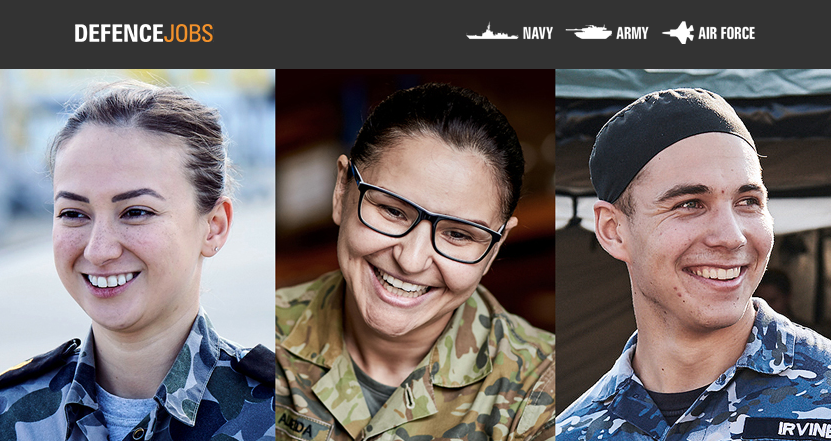 We are currently hosting a bunch of school Defence Career Virtual information sessions! Please find below our upcoming sessions for August. We have added additional topics such as ADFA (Australian Defence Force Academy), Trades (apprenticeships) and Gap Year Careers.
As always, please invite and share the below virtual information sessions with your students to help them learn more about Defence Careers and the huge variety of roles available (over 250!).
Each information session will be presented by current serving military members and will provide your students with the opportunity to ask questions through our live chat function.
| | | |
| --- | --- | --- |
| ADFA (University) Virtual Information Session | 05/8/21         11:30am-12:30pm | |
| Gap Year Virtual Information Session | 11/8/21         01:30pm-02:30pm | |
| Health Careers Virtual Information Session | 13/08/21       11:30am-12:30pm | |
| Engineering Careers Virtual Information Session | 17/08/21        01:30pm-02:30pm | |
| Trade Careers Virtual Information Session | 19/08/21        01:30pm-02:30pm | |
| Trade Careers Virtual Information Session | 24/08/21        01:00pm-02:00pm | |
| Musician Careers Virtual Information Session | 26/08/21        06:00pm-07:30pm | |
---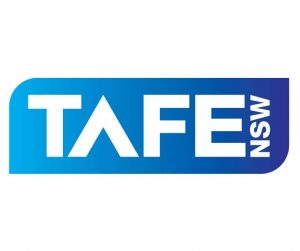 Discover the skills you need, for the job you want at the TAFE NSW Virtual Open Days from 18-21 August, 2021. Join us from the comfort of your own space, and experience:
On demand content including videos, podcasts and written materials
Engaging information sessions and webinars
Mythbuster game (with a daily prize of a $250 gift voucher)*.
Virtual expo where you can connect with our support services
You'll also learn all about scholarships, degrees, pathway opportunities, flexible study options, enrolment support and so much more.
Registrations are mandatory, so get in quick to secure your seat for TAFE NSW's event of the year.
---

THE SKILLS AND THRILLS DIGITAL STUDENT SHOWCASES IS BACK FOR 2021!
The Skills and Thrills Digital Student Showcase is a half hour video, available (FREE) to all high school students across NSW. Click HERE to access the video.
The free thirty five minute video resource will be available in Term 3 (12th July to 17th September 2021)  and will cover the following information areas:
Industry trends for the next 5-15 years
Industry trends post Covid-19 impact
Apprenticeships
Traineeships
School Based Apprenticeships and Traineeships (SBATs)
Opportunities in the vocational education and training sector (VET)
---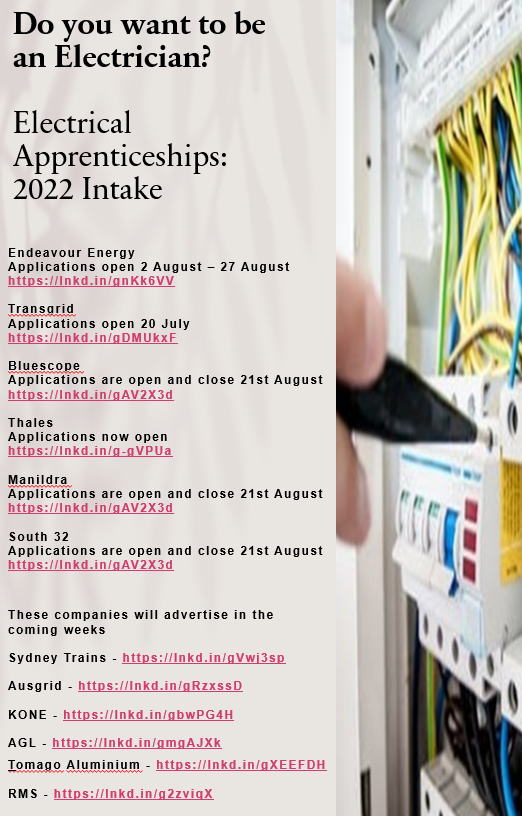 ---

Click here for the latest list of vacancies
---
Transport for NSW Apprentice and Trainee recruitment is now open for 2022!
We are excited to announce that recruitment for the 2022 intake of regional Apprentices and Trainees has commenced!
Applications are now open and will close on 22nd August 2021.
Our programs allow people to complete a nationally recognised qualification whilst getting paid and gaining valuable hands on experience with Transport for NSW. We have 6 programs that we are offering next year.
Please view our brochure which contains detailed information regarding each of our programs.
If students have any questions please reach out to us at: apprenticeandtrainee@transport.nsw.gov.au or please visit our Transport Jobs Board to apply.
---
Transdev operates in 17 countries on 5 continents. In Australia and New Zealand, Transdev is at the heart of keeping communities moving, providing public transport services in six locations. Transdev has proudly operated Sydney's iconic fleet of ferries and the Balmain Shipyard since 2012 under a unique partnership with the NSW Government to deliver a new age of customer-centric, efficient and innovative transportation.
Throughout the Maritime Traineeship*, you will participate in a range of on and off the job nationally recognised training and assessment interventions. Additionally, you will engage in the daily operation, navigation, cleaning, security and maintenance of ferries, wharves and facilities. You will also experience targeted customer service and safety related training, as well as acquiring time in engineering support roles to assist in successful completion of the traineeship program.
The traineeship is expected to last for 12 months and will normally lead to a permanent role with Transdev Sydney Ferries (subject to performance and completion of the required qualifications). As such, this represents a fantastic opportunity for someone motivated to work on the water and grow their career in a world class maritime organisation.
You will enrol in (and must complete):
Certificate I in Maritime Operations (General Purpose Hand Near Coastal)
Certificate II in Maritime Operations (Coxswain Grade 1 Near Coastal)
Certificate II in Maritime Operations (Marine Engine Driving – Grade 3)
You will also:
Possess the right to work in Australia.
Have completed of Year 10 School Certificate or equivalent
Demonstrate a commitment and interest in developing a career within the maritime industry
Demonstrated ability and commitment to provide quality customer service, safe transport services and to work safely
Demonstrated ability to work in a team
*Applications will be opening on ExploreCareers.com.au in mid-August.
---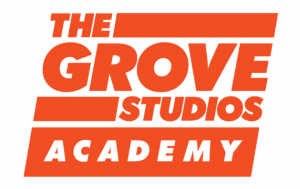 Join us online on Saturday the 4th of September for The Grove Studios Academy Online Open Day! The Grove Studios Academy offers a [CUA50820] Diploma of Music inside one of Australia's most iconic music studios giving students an unparalleled learning experience.
Join us on Saturday September 4th to discover our world class facilities and find out more about our courses through;
Virtual Studio Tours
Talks from Industry Experts
Mix Breakdowns from industry leading Mixers and Producers
Course Information
---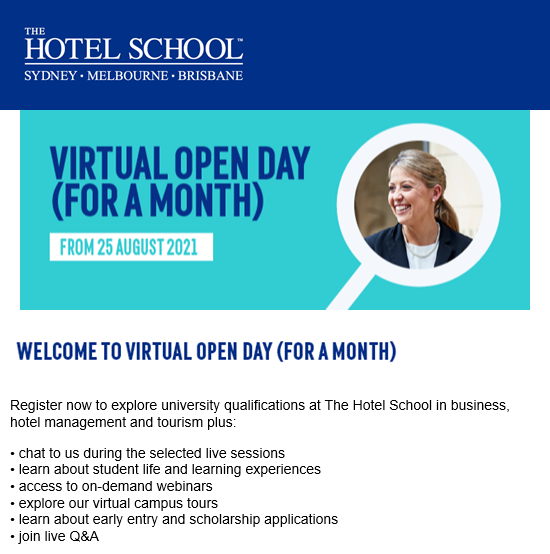 ---