Careers
Simulated UCAT Day Workshop
Students in Years 10, 11 or 12 who are considering a career in medicine or dentistry, will need to sit a compulsory entry exam known as the UCAT (University Clinical Aptitude Test) before they can apply for relevant placements in the aforementioned fields of study within the universities.
The following workshop will allow students (and their parents) to gain an understanding of the admission process into university medical courses, as well as the essential skills and knowledge to successfully complete the UCAT.
UCAT preparation is highly recommended. Being UCAT-ready means practising UCAT-style questions consistently over a longer period of time as opposed to leaving it until the time when students need to devote their full attention to their Year 12 work.
Simulated UCAT Day Workshop – Sydney
8 March 2020 (Sunday), 9.00 am – 6.00 pm
Venue: UNSW Kensington Campus
Parents are invited from 4.30pm onwards
Click here for more information about the program's structure
While the Simulated UCAT Day is extremely beneficial for Year 12 students, who will be attempting the real UCAT in July 2020, this workshop is also highly recommended to anyone in Years 10 – 11 aiming for a headstart in UCAT preparation. Students will find out details about the test, as well as how to guide their exam preparation over the next 18 months and various techniques and skills for building up and strengthening personal profile for medical school application and entry.
---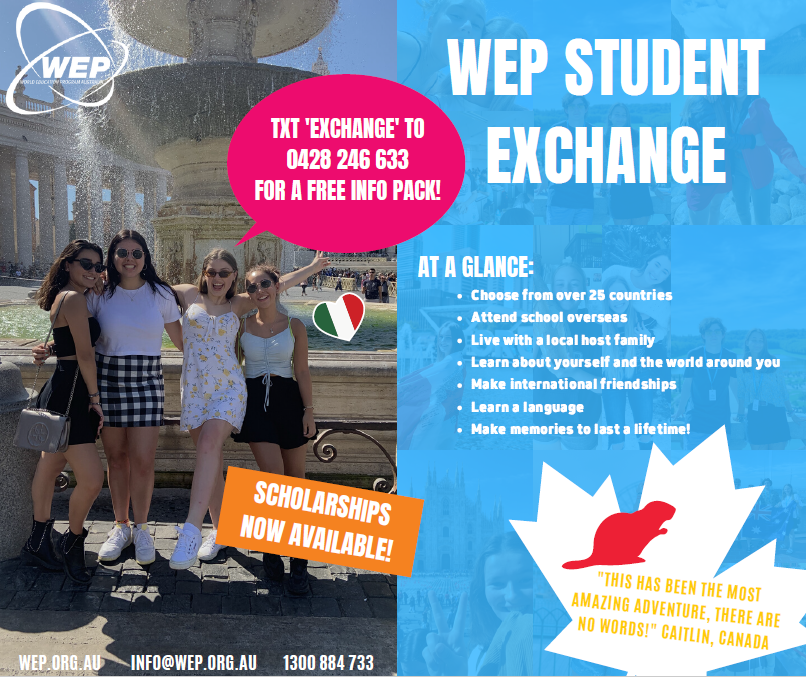 ---
Ignite Business Launchpad – Young Entrepreneurs Program
The Launchpad is a series of workshops and events to help propel young entrepreneurs with ideas to the next level – through providing a two-day business intensive course, opportunity to pitch their idea to the community and ongoing workshops and benefits throughout the rest of the year. Through the support of the Central Coast Council, there is no charge for participating in any of the events – but it is limited to twenty people.
Applications are open to anyone between the age of 12 and 25 who lives, works or studies on the Central Coast. The program is designed to help those with ideas that they've been working on for a while, and for those who have an entrepreneurial spark to develop core competencies and knowledge to turn their ideas into something tangible and real.
How do you apply?
Go to http://ignitelaunchpad.com.au/apply  upload your details and business idea. Entries close on Thursday March 12 at 5:00 pm.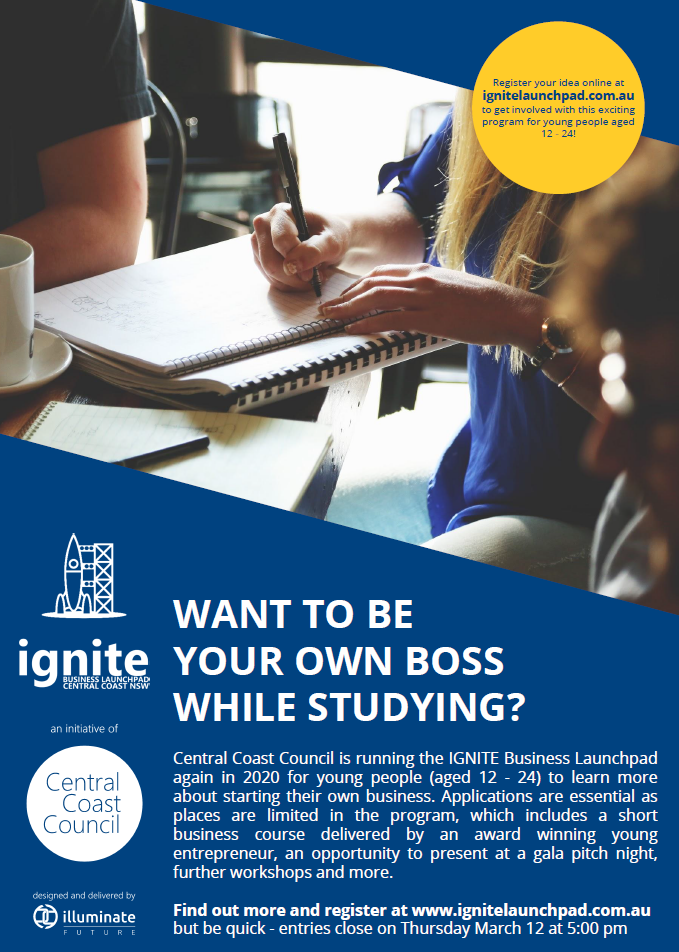 ---
February Careers Newsletter