Art Express Entry
The Visual Arts department is extremely proud to announce that HSC student Jaden Beard has been selected for ARTEXPRESS 2021.
ARTEXPRESS is an annual series of exhibitions of exemplary artworks created by New South Wales Visual Arts students for the Higher School Certificate examination. Jaden received extremely high marks for his Body of Work that was contemporary and thought provoking.  Despite the challenges of completing the majority of the work during lockdown, Jaden displayed immense initiative and determination to not only complete the work, but to an extremely high standard.  We wish Jaden a huge congratulations and wish him all the best.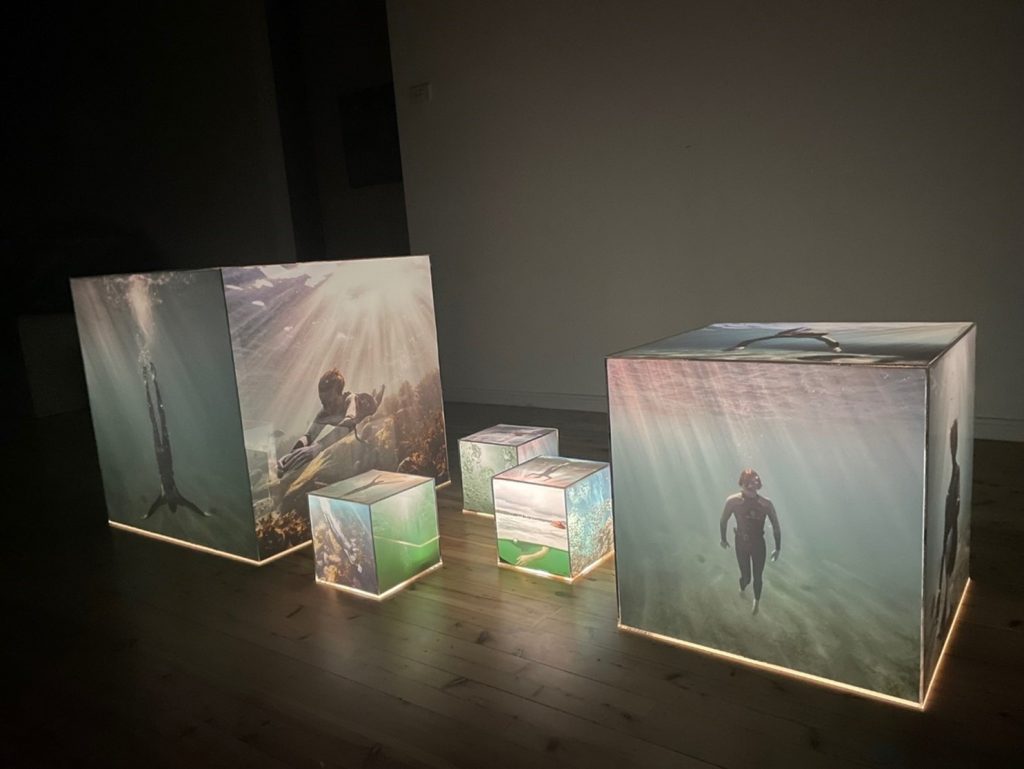 Sacré
Jaden Beard 2021
Sacré is an immersive installation that explores my experience and personal response to the ocean.  The film, soundscape and lightboxes represent my thoughts and feelings as I move weightlessly below the surface.  The audience is called to reflect on their experience of the natural world as they are drawn into the 'sacred' space created.  The ocean becomes a place of worship, which I aim to imitate for my audience.