Intermediate Basketball
The Team travelled to Bankstown basketball stadium full of confidence after another successful Broken Bay campaign, However, the group was missing a few players during the first day and this was reflected in our results.
Although the Team started strongly and fought hard to secure an opening victory against La Salle Academy from Lithgow, we found the going tough in the next three games. A close loss to McCarthy College from Tamworth was followed by an even closer defeat at the hands of John Terry Catholic College from Campbelltown.
Despite the good play from Kaine Hieber and Neo Thompson, the group struggled for consistency at both ends of the floor. Mackay Jackson and Brooklyn Roberts lead the way against St Pius X from Adamstown and the half time score saw us leading by 2. However, the opposition proved too strong in the last few minutes to pull away on the scoreboard and we recoded an 11 point loss.
St Dominic's Catholic College were next and this was always going to be a tough challenge. The boys pressed hard, but St Dominic's found an extra gear offensively to pull away to a resounding victory. Cruz McMahon and Max James both contributed much needed points, but we didn't defend well enough to halt the oppositions forward progress. The boys all tried hard in difficult circumstances and are looking forward to an exciting Opens season in 2024.
NSWCCC Basketball Results:
St Edward's vs La Salle College, Lithgow Win 27-24
St Edward's vs McCarthy College, Tamworth Loss 18-26
St Edward's vs John Terry College, Campbelltown Loss 23-32
St Edward's vs St Pius X College, Adamstown Loss 29-40
St Edward's vs St Dominic's College, Kingswood Loss 25-46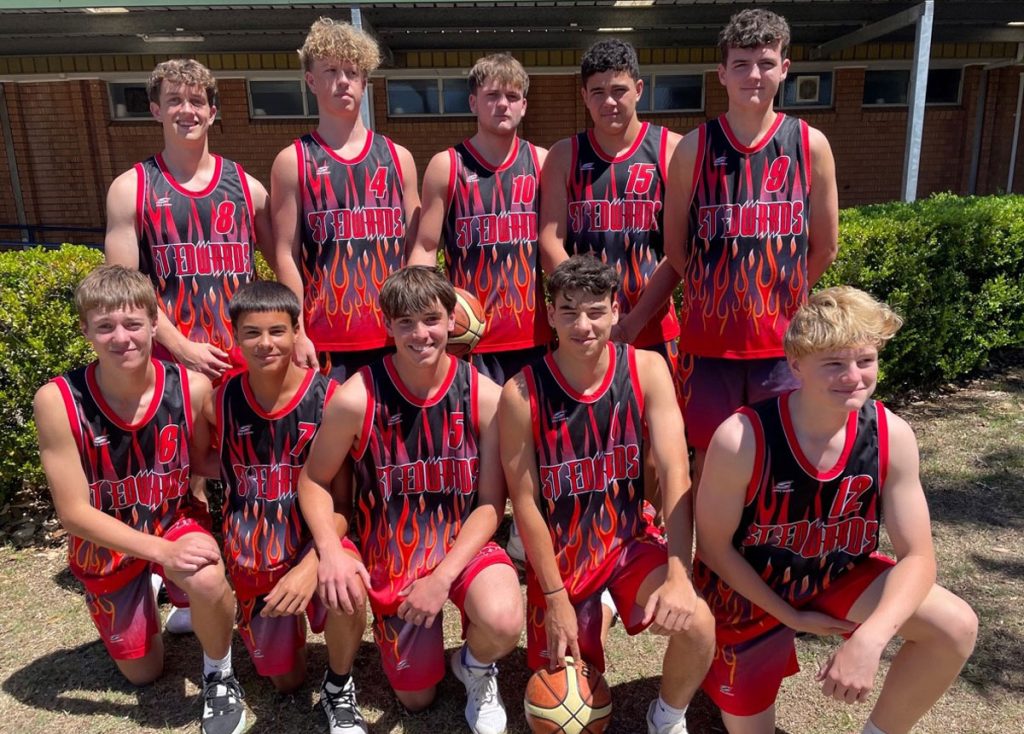 Return to Newsletter