Deputy Principal's Message
Inclusive Community
"A Catholic school in the Edmund Rice tradition looks beyond itself to contribute, according to its means, to the overall growth and development of Catholic schools in the Edmund Rice tradition and to Edmund Rice ministries in Australia and overseas."
We are honoured to share that our College has been invited to the EREBB Schools for World Congress in Dublin this year, and we are proud to have Mr Bonnici, College Principal, representing our school as EREA school leaders from around the world gather to explore the theme of "Educating with Hope in Our Hearts and Hands". The congress provides a platform for experienced educational leaders from over 20 countries to collaborate and share ideas and resources for offering a quality education in the Edmund Rice tradition. We eagerly anticipate Mr Bonnici's return and look forward to his learnings from this significant event.
Liberating Education
"A Catholic school in the Edmund Rice tradition encourages all members of the school community to work to the best of their ability, to become the person that each is created to be and to strive for equity and excellence."
We also recently inducted our newest group of student leaders, and we are thrilled to see their enthusiasm for student leadership in our school. Our student leadership program is rooted in the values of faith, justice, and service, and inspired by the example of Edmund Rice, who dedicated his life to serving others and advocating for social justice. The students will work closely with Mr Mills, Director of Pastoral Care, and the Pastoral team to contribute to the school community in meaningful ways. Our goal is to develop students who are responsible, compassionate, and committed to making a positive difference in the world. We believe that this approach to student leadership will serve them well in their future endeavours and as members of the global community. Congratulations to the following students:
Year 8

Max Taylor
Charles Ure
Hayden Ballinger
Tam Johnston
Tiago Salomao-Gangell
Harrison Evans

Year 9

Finn Ryan-Englund
Jonathon Lin
Harrison Ryan
Kai Armstrong
Tobias McEvoy

Year 10

Tristan Jackson
Lachlan Renton
Geoff French
Will Lynch
Kane Hieber
Harvey Olsen
Max Bayss
Laurence Ure

Year 11

Rex Allwood
Ronan Bishop
Kale Puata
Juan Jose Rodriguez Caldas
Samuel Wilson
Gospel Spirituality
"A Catholic school in the Edmund Rice tradition nurtures and encourages the spiritual growth of each person through reflection, prayer, symbols, sacred stories, rituals and sacraments."
Last week, our Year 12 students participated in a meaningful retreat at Mulgoa. Our wonderful religious education team facilitated the retreat, which provided the students with an opportunity to reflect upon their time at St Edward's and contemplate the kind of person they aspire to be as they prepare to leave the College later this year.
During the retreat, the students continued their development with the values of forgiveness and compassion, which are essential for personal growth and building strong relationships. They also prepared a thoughtful and relevant liturgy to mark the end of their time together on the retreat.
We are grateful for the religious education team's dedication to providing a transformative experience for our students. This retreat has helped our Year 12 students to grow in self-awareness and develop the values that will guide them as they enter the next chapter of their lives. We wish them all the best as they continue on their journey of personal and spiritual growth.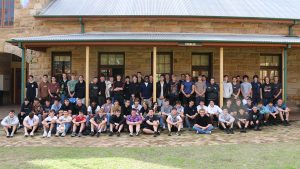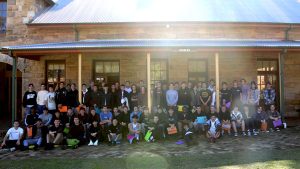 Attention: St Edward's Old Boys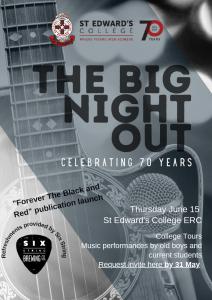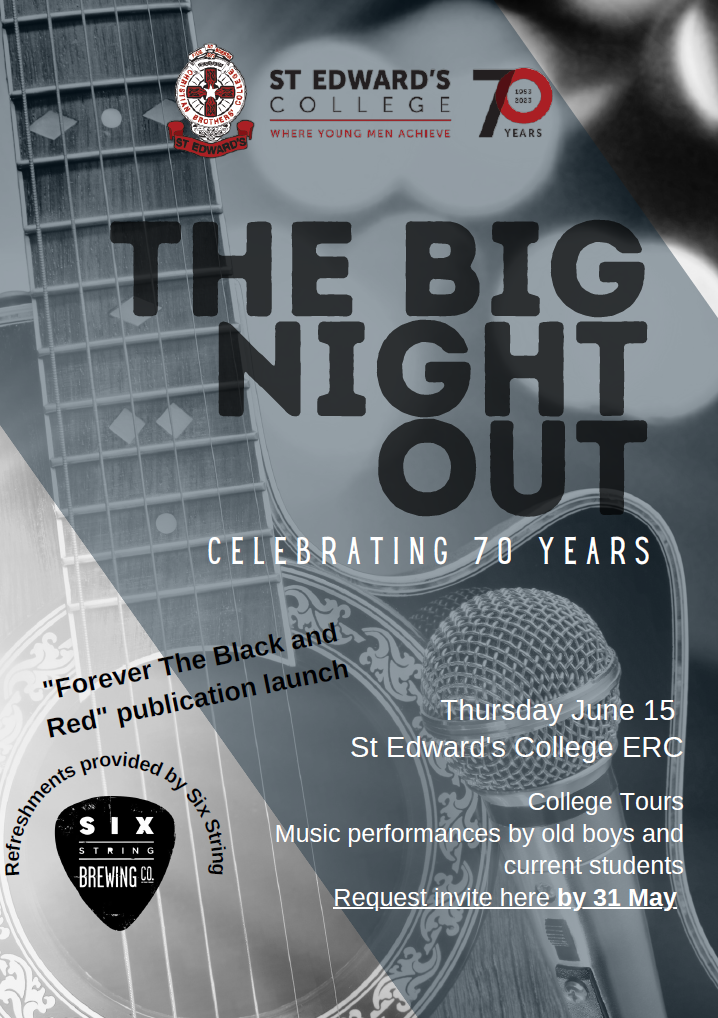 The College is hosting The Big Night Out, a celebration of 70 years for Old Boys.  This will be a night filled with live entertainment and bands featuring old boys and current students.  Fully catered canape menu with beer and wine supplied by Six String Brewing Co (run by old boys), the evening will also feature the launch of the "Forever the Black and Red" publication, a culmination of memoirs and recollections from various old boys throughout the seven decades of Eddies.  There will also be the opportunity for guests to experience a tour of the College campus prior to official celebrations commencing. If you would like to be invited to this event, please email marmstrong@stedwards.nsw.edu.au.  RSVP's close on 31 May.
Enrolment Applications for Year 7, 2024 Closing Soon
The enrolment process is completed online via the College website: Click Here to Enrol online
The enrolment information clearly outlines the enrolment criteria. Applications received after Friday May 19, will be processed as late applications. Current families who are aware of family or friends who wish to apply for their son to attend St Edward's, are asked to encourage them to visit the College website for information about the College and the process of enrolment.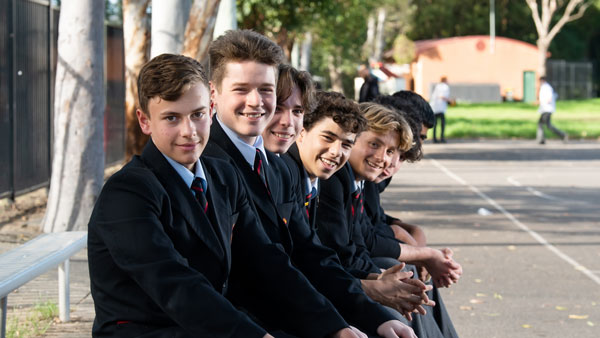 Return to Newsletter