Winter College Uniform
The full winter College uniform must be worn from the first day of Term 2 until the last day of Term 3.
Cowan and Lewis, the College uniform suppliers, now have blazers and trousers in stock. Due to recent COVID19 restrictions the shop located on the College premises will not be operating until further notice.  All purchases and pick-ups should be made from the Cowan and Lewis warehouse located at 3/6 Bowen Crescent, West Gosford.  The contact phone number for Cowan and Lewis is 9449 9777. Click here for the Cowan and Lewis Website.
The opening hours for the warehouse each week commencing Monday 23 March are:
Monday:  8.00 am to 9.30 am and 3.00 pm to 5.00 pm
Tuesday: 3.00 pm to 5.00 pm
Wednesday: 8.00 am to 9.30 am and 3.00 pm to 5.00 pm
Thursday: 3.00 pm to 5.00 pm
Friday:  8.00 am to 9.30 am and 3.00 pm to 5.00 pm
Opening hours for the holiday period will be communicated once they are available.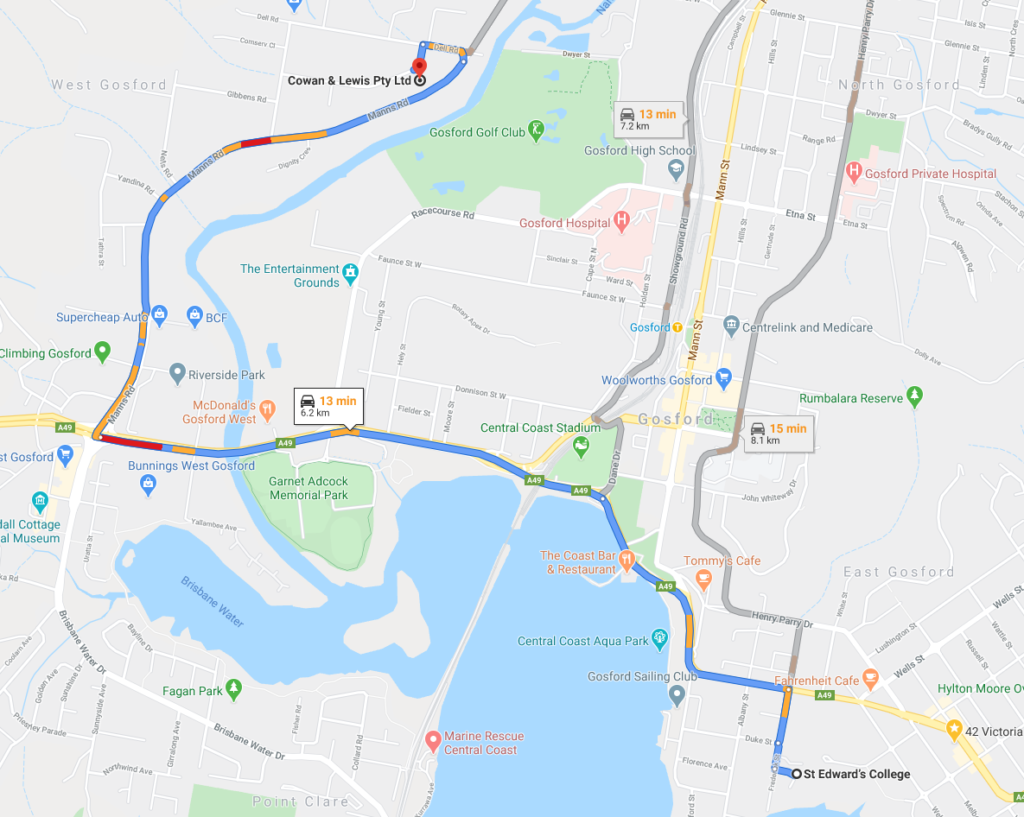 Second Hand Uniforms
St Edward's College has a Second Hand Uniform Group on Facebook that allows parents to buy and sell College second hand uniforms. The official name is St Edward's College Second Hand Uniforms Group, East Gosford. Only St Edward's College uniforms can be advertised on this page and parents need to join the group to be able to access it. We ask that parents continue to observe the expectations of the College when using social media, and any unrelated or unnecessary comments or posts will be deleted.