What's Happening in Visual Art?
Students Visit Manly's Quarantine Station for Photography
Students in Years 9 and 10 Photography Digital Media were treated to a beautiful day out in Sydney to visit the famous Quarantine Station in North Head. Traditionally, Photography and Digital Media students have walked the city in order to find photographic inspiration, however, this year we were able to try and capture the spirit, architecture and textures of the Quarantine Station. Students were able to visit the hospital, shower block, autoclave ovens, wharf precinct and even the morgue. Everyone was able to practice their photography skills using different types of light, film speeds and f stops – getting used to how quickly we might need to change our camera settings on a proper photo shoot. We tried very hard to capture a ghost – maybe next year!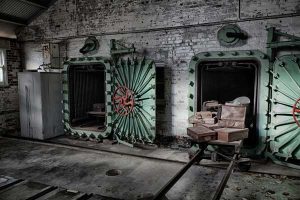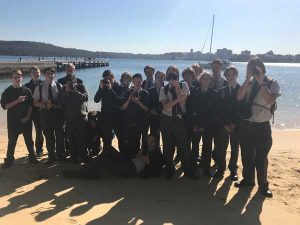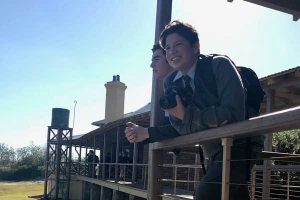 Sean Lonergan Project – Mentoring by an Indigenous Artist
Recently, Gosford Regional Art Gallery officially open its doors to viewers for their annual Sean Lonergan Project exhibition. Year 9 and 10 Visual Arts students worked closely with Indigenous Mentor Artist Grant Molony to produce a triptych mural based on the theme 'We are a school of fish'. Grant showed the students how to proceed through steps in order to create a mural of this size, including a tonal variation workshop and application of coloured impasto using a palette knife.
The mural has been titled 'Transition' by the students and represents their arrival into St Edward's as unformed, uncoloured fish and emerging at the other end of their schooling journey as full formed, colourful fish that are still part of the school community.
The mural and other works involved in the project will be on display at Gosford Gallery from 26 May to 15 July and we will be officially presenting our entry at 11.00 am, Sunday 27 May. Please feel free to drop in to the Gallery and offer your support to the students of our local area on a job well done!